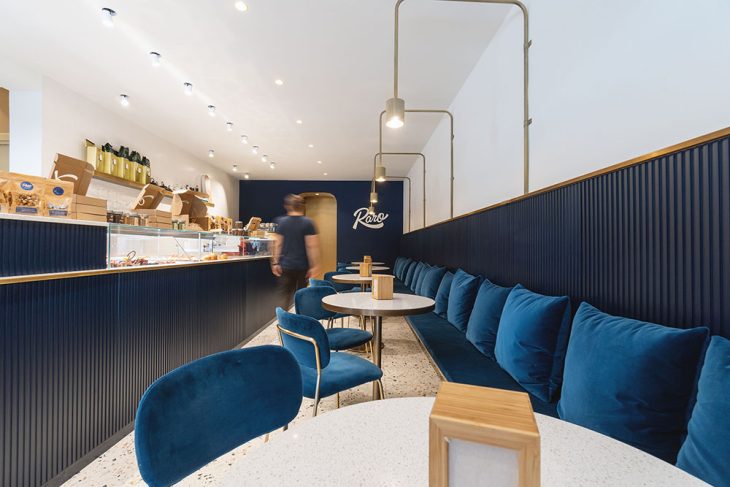 ZDA | Zupelli Design Architecture have recently completed their latest project – Raro Cremeria Artigianale, a small ice cream shop located in the province of Cremona, Italy. The retro-contemporary style of ZDA's project combines minimalism with the social atmospheres of bygone eras to produce a vibrant and energetic combination. Discover more after the jump.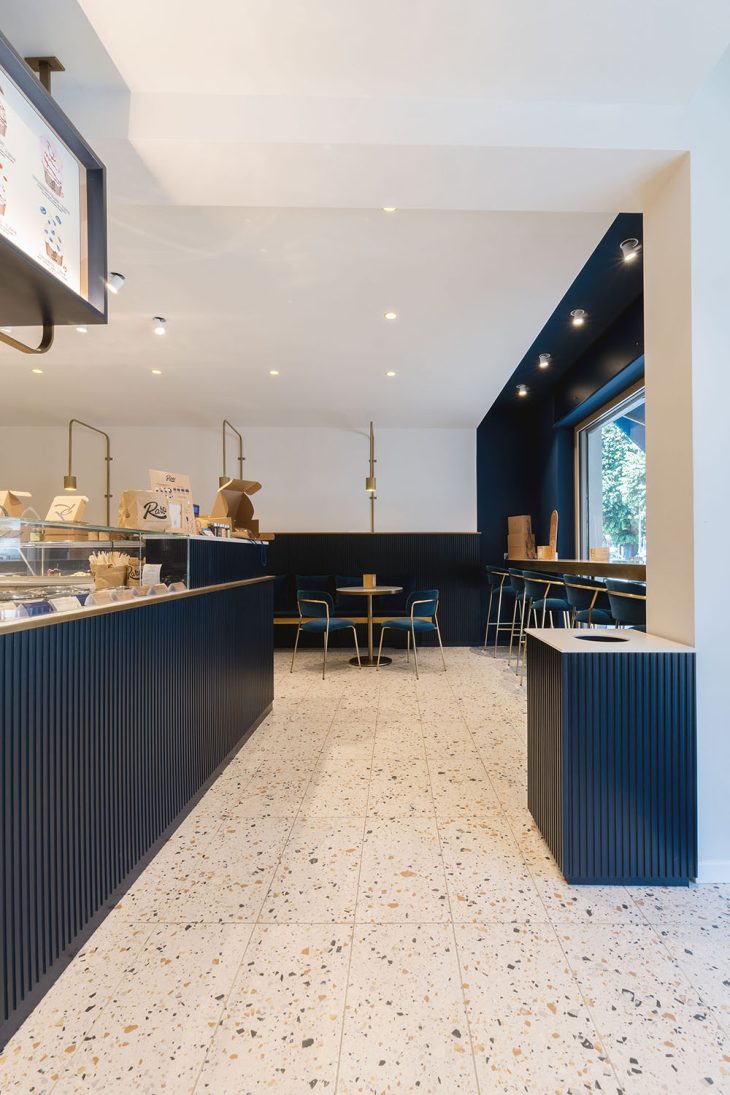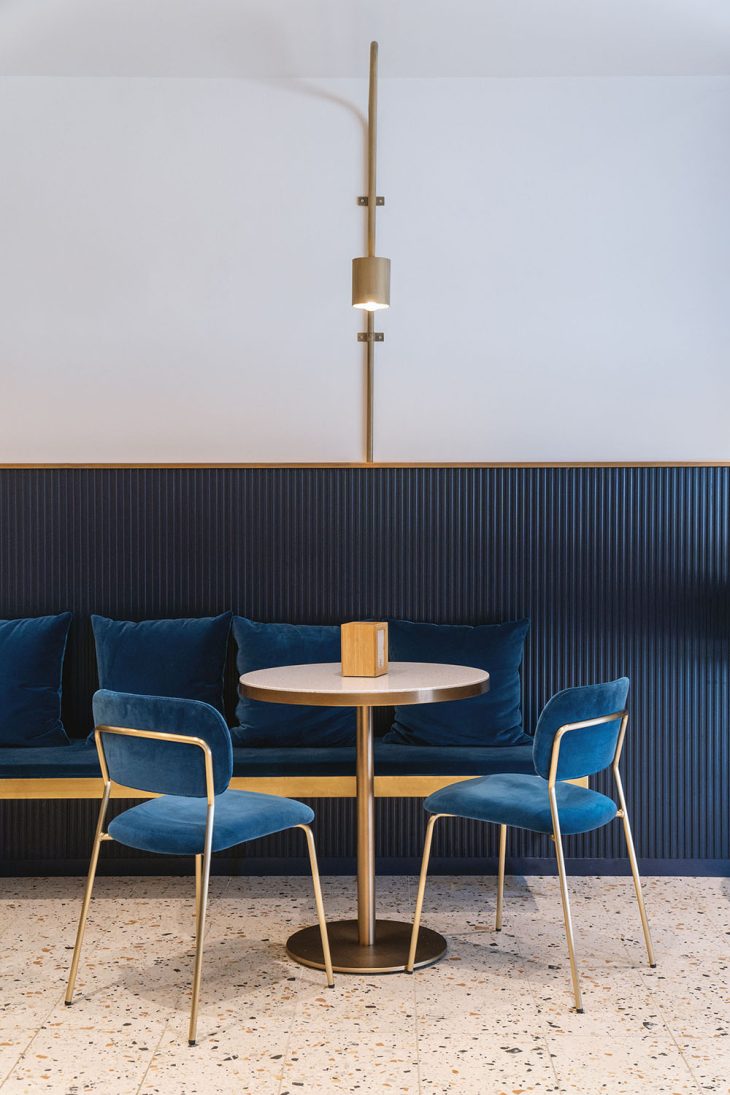 From the architects: The charm of ice-cream parlours of yesteryear – with flavours stored in the well, hand-whipped cream and the smell of vanilla in the air – lives on in the present and is projected into the future through the spaces of Raro Cremeria Artigianale. In tune with the restaurant's philosophy, which is also "modern confectionery revisited in an original, simple, sustainable, fun way", ZDA's project is characterised by a retro-contemporary touch in which minimalism and convivial atmospheres of bygone days come together to create a dynamic and lively combination.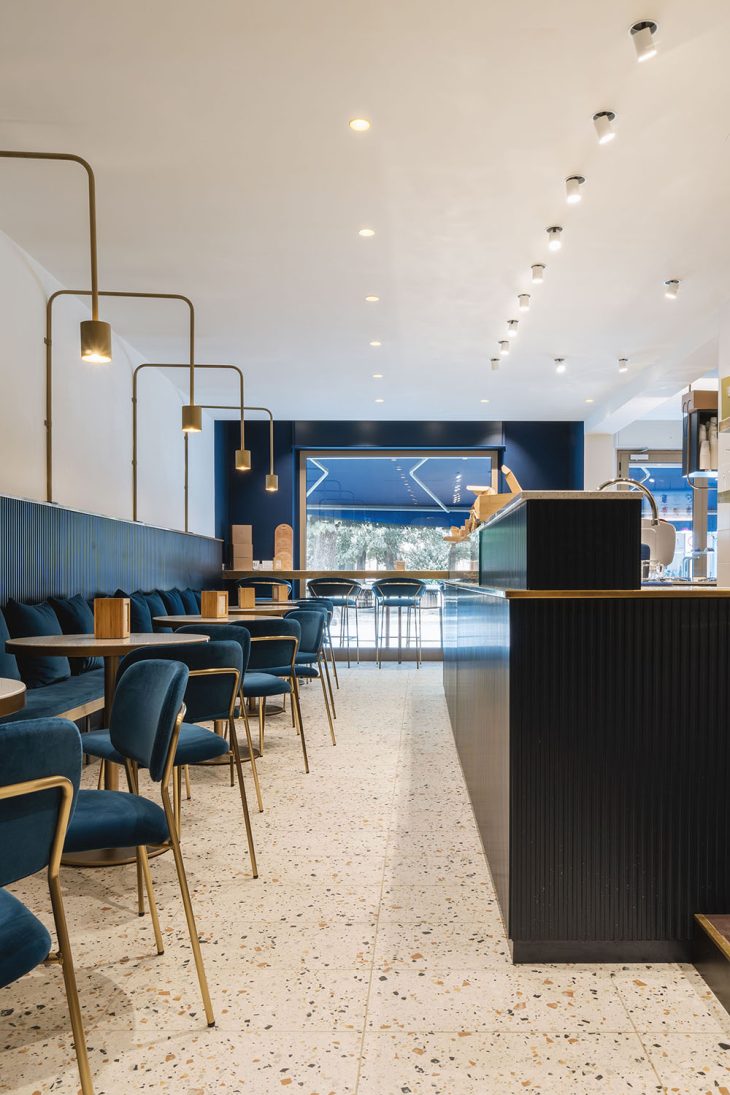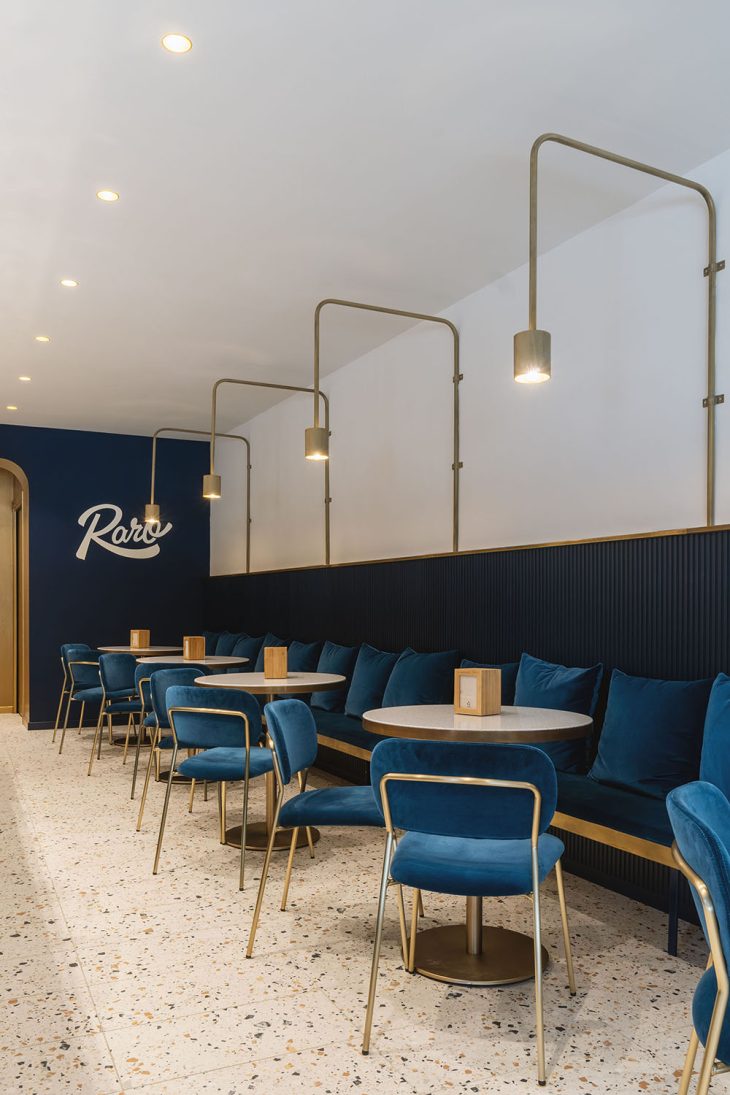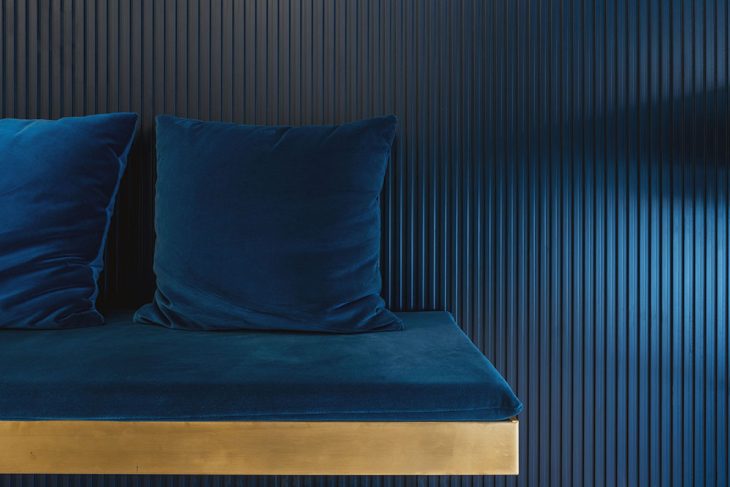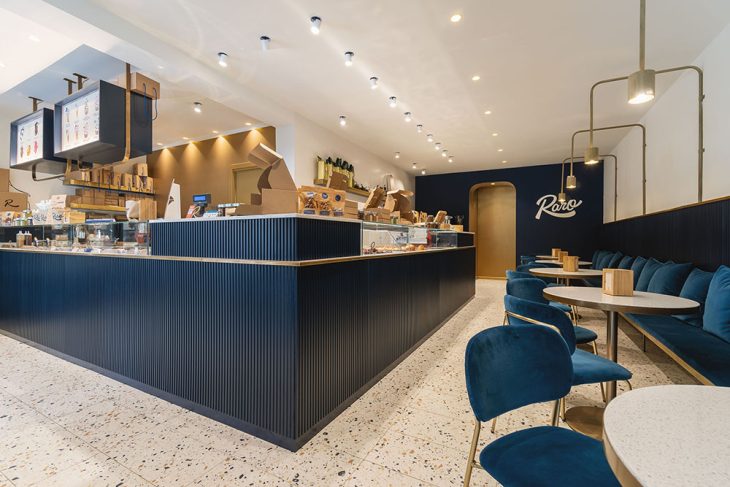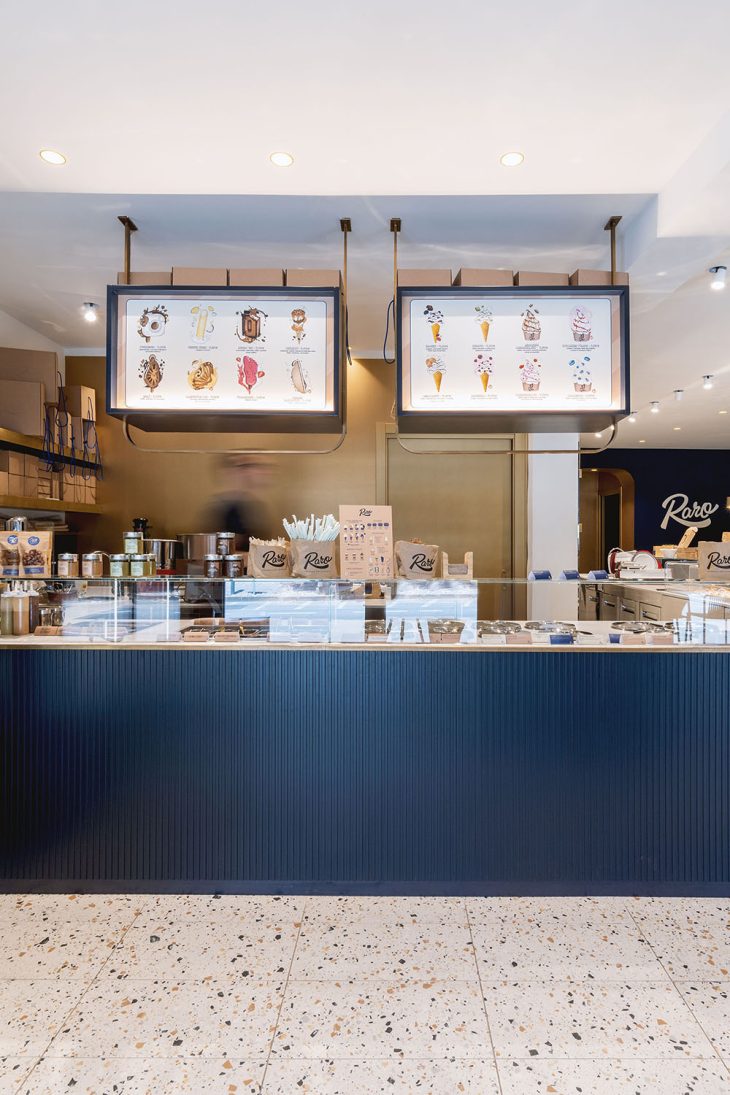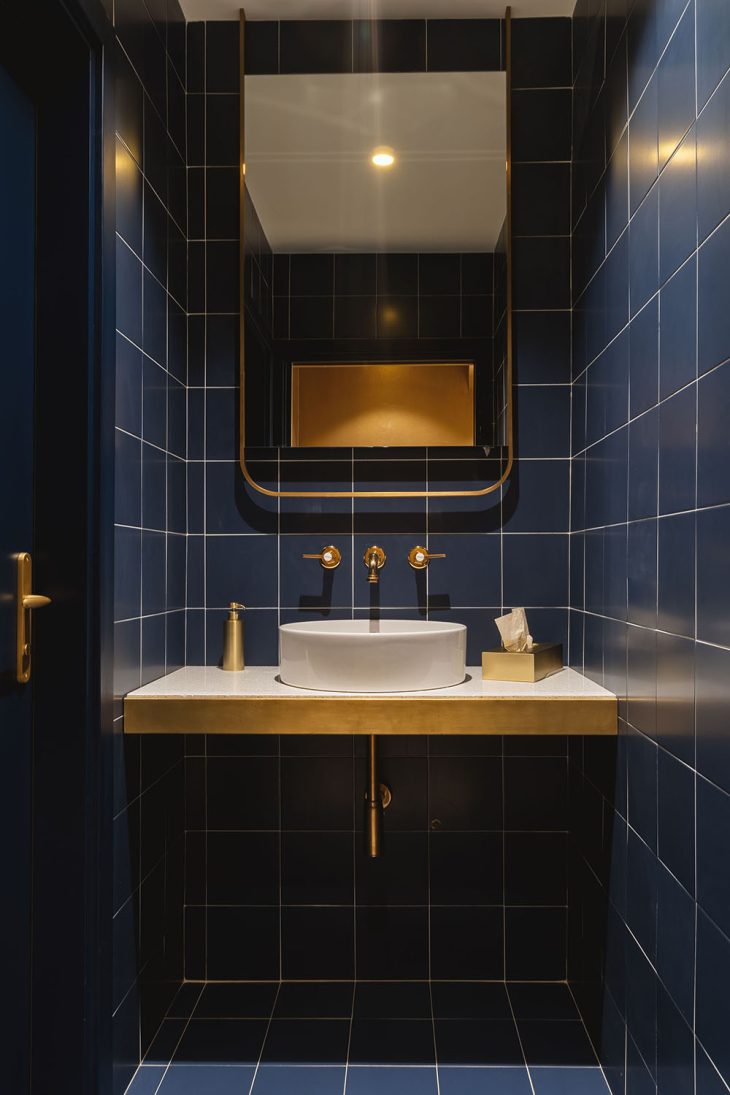 The elegant corner bar dominates the room, where the colour theme somewhere between teal and Prussian blue is counterpointed by the golden finishes, also chosen for the seating, lighting, bathroom furniture and design details. Lighter tones, a vintage feel in stylistic coherence and the 'terrazzo' texture of the floor are reminiscent of the 'sincere places' of yesteryear and give movement and depth to the room, further underlining the intention of the intervention, where traces of yesterday tell new adventures of today.