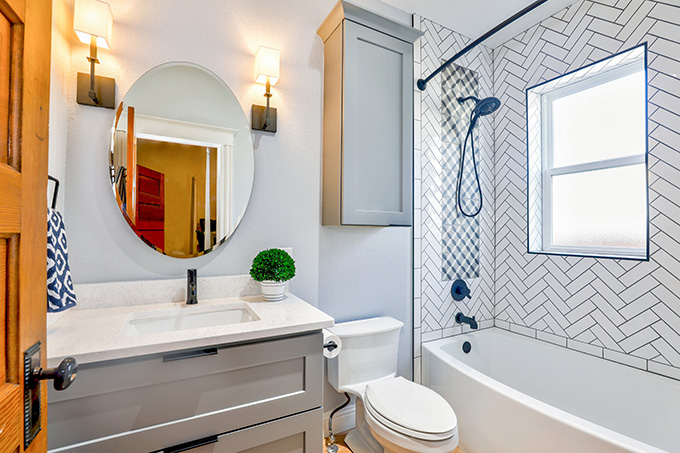 We can't all be DIY experts, but one thing we can all bring ourselves to attempt at least once in our lives is a good paint job. However, whilst painting a bedroom or living room is generally a straightforward affair, bathrooms are a little trickier. Not only are they generally smaller but they involve a lot of water, which means certain considerations need to be made when it comes to everything from the paints used to preparation. Below, we'll offer a step-by-step guide to painting your bathroom the right way for a minimal cost.
Tooling up
First of all, give yourself at least an afternoon to complete the job. Even if your bathroom is relatively small, this is not a job you'll want to rush. For materials, you'll need rollers and brushes, tape to ensure no paint overlaps onto the skirting or ceiling, a paint tray and liner and, of course, the paint itself.
Choose the paint
As a bathroom is a wet room by design, you need to take into account that water will be interacting with your paint at some point. As such, look for paints that are branded specifically as 'bathroom paints' as these will have been created with agents that will inhibit the growth of mould and help resist moisture. Generally speaking, glossy paints are much better at repelling moisture than their flatter alternatives. Flat and matte finishes will often build up streaks as they are exposed to water, so keep it glossy wherever possible! The colour is also incredibly important. Stick to light, airy colours to make the space feel larger and make sure the room is also well illuminated.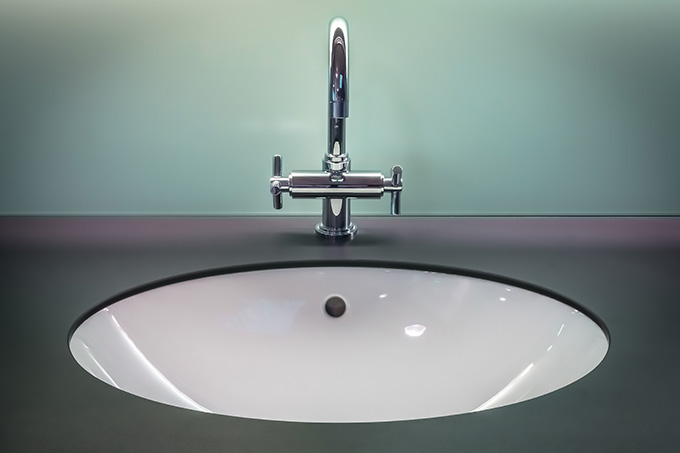 Cleaning the surfaces
It might sound a little icky, but over time your bathroom walls will pick up a lot of gunk, most of it derived from the warm bodies showering and bathing in it, not to mention the soap scum. This can really get in the way of your painting, so rather than the light dusting you might give a bedroom prior to painting, you're going to need to be a little more thorough before painting your bathroom.
Preparation
Make sure that everything that could potentially be an obstruction is removed. This includes toilet tanks, as they can be particularly difficult to paint around. You'll also want to remove any towel racks, exhaust grills, mirrors or cabinets that might get in your way. The next major part of preparation is to tape off the areas you don't want to be painted. Use a laser level from RS Components here to make sure you're 100% accurate. Also, consider draping some old rags over the floor to protect it from splash back.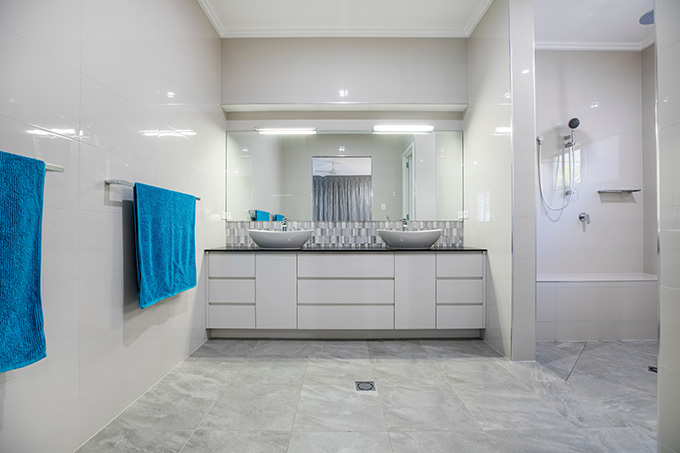 Getting to it
Finally, start with the roller for the bulk and use a brush to get into the corners. Wait at least two hours once the first coat is applied and then paint your second coat. Then, bob's your uncle!