Architecton designed this stunning 1100m2 concrete residence located in Toorak, Australia, in 2016. Take a look at the complete story after the jump.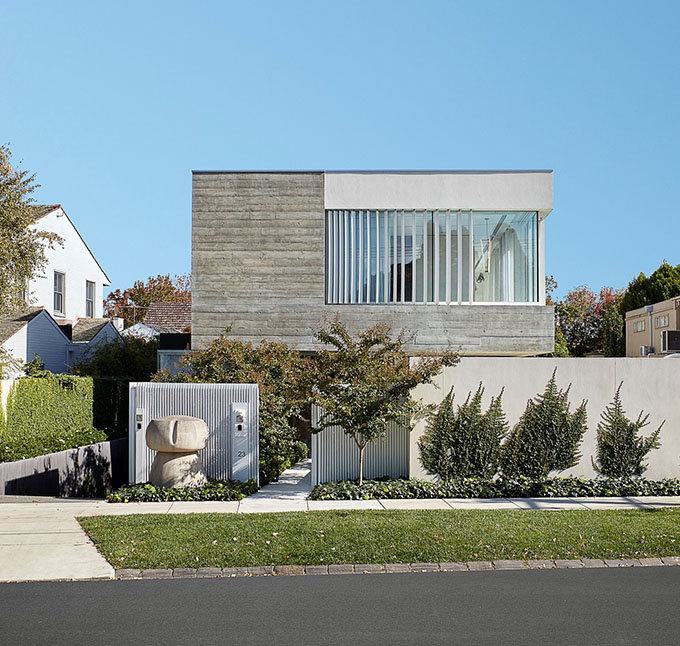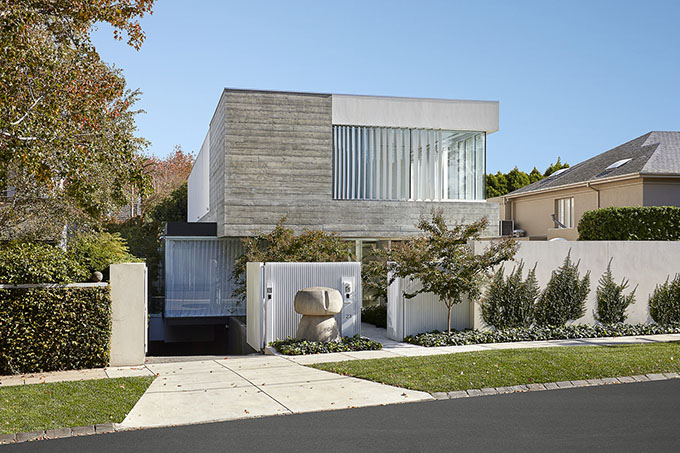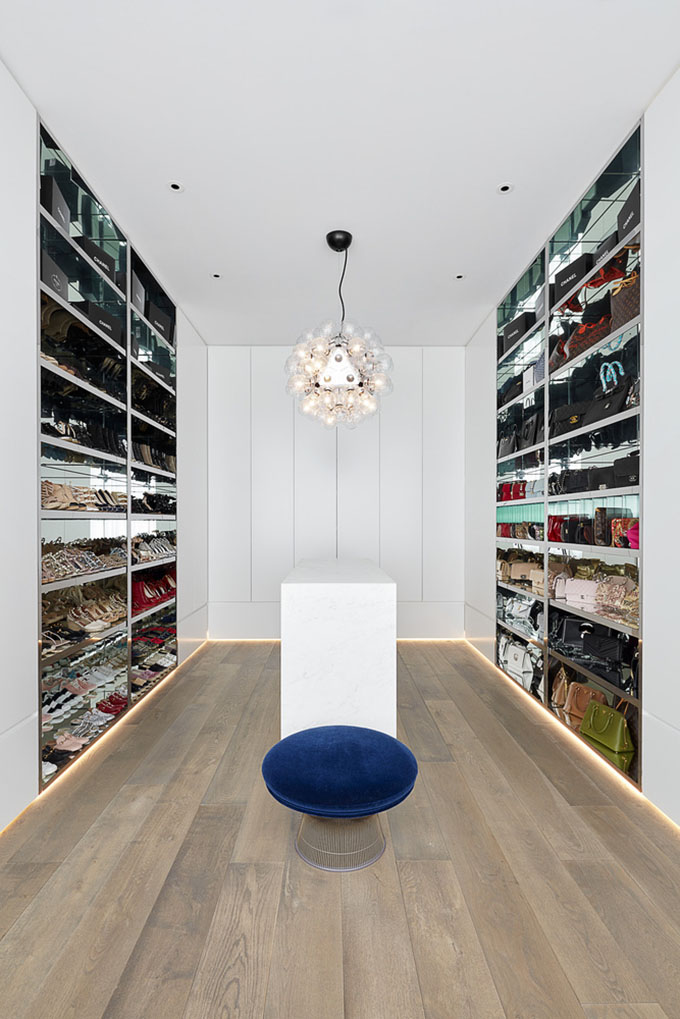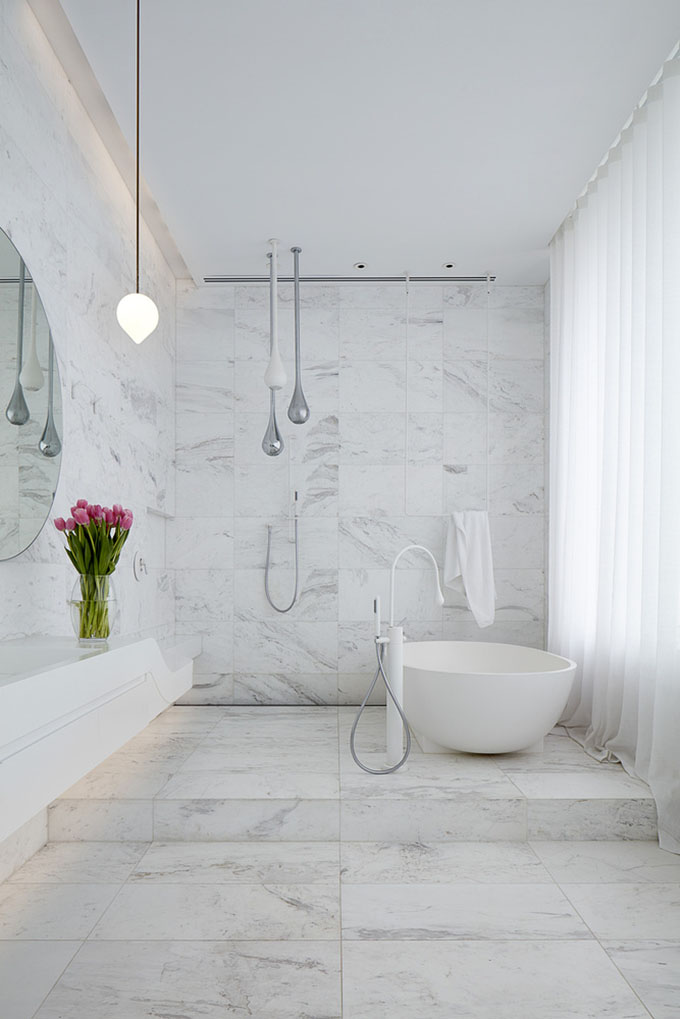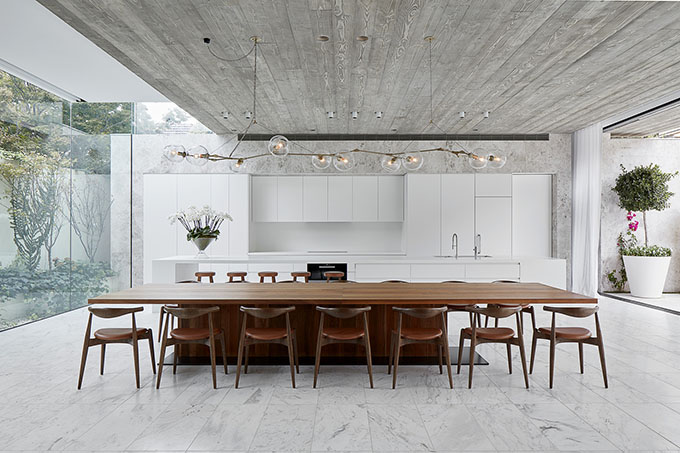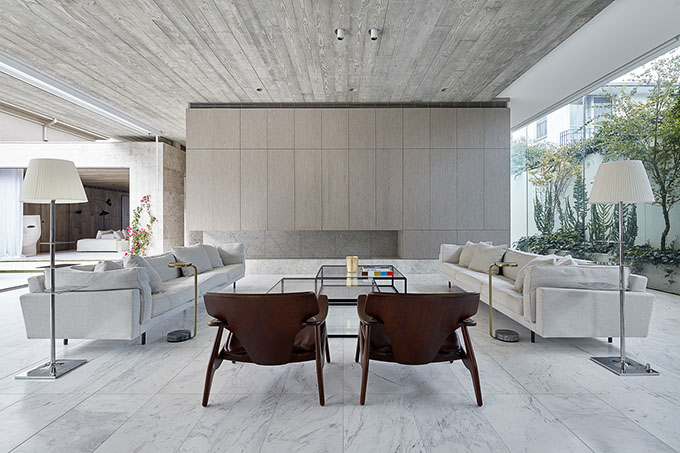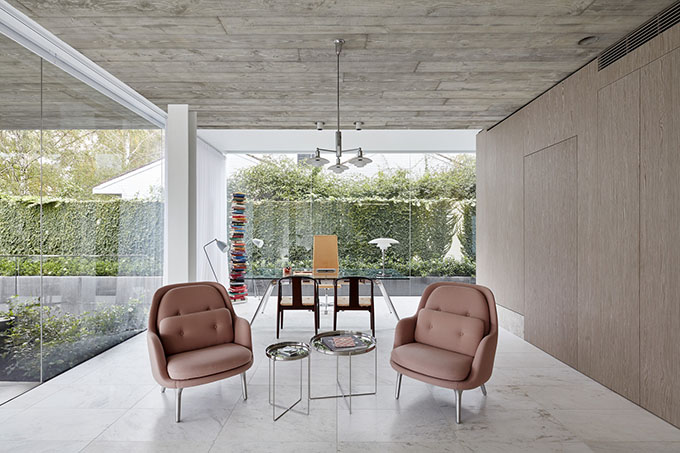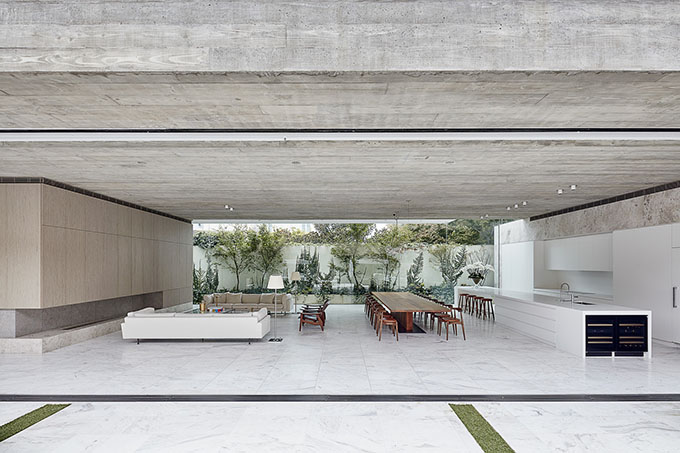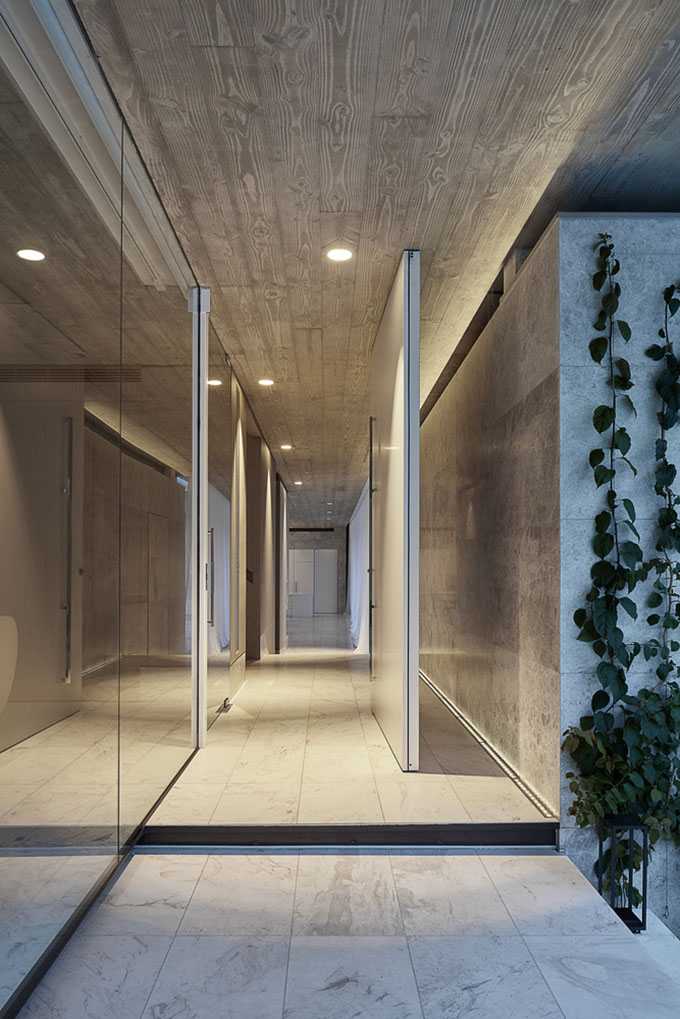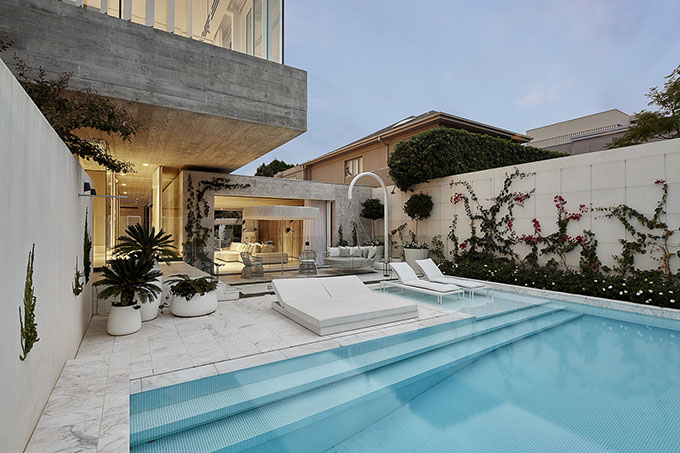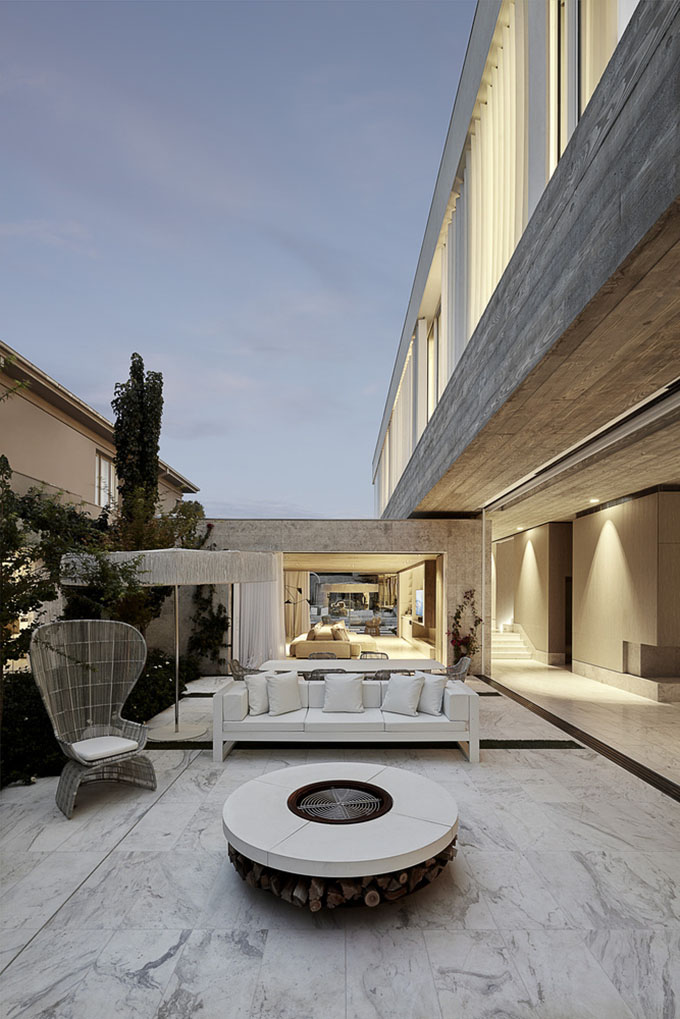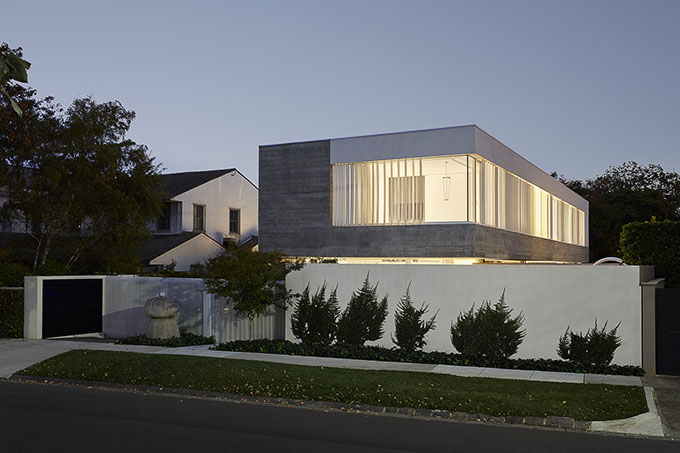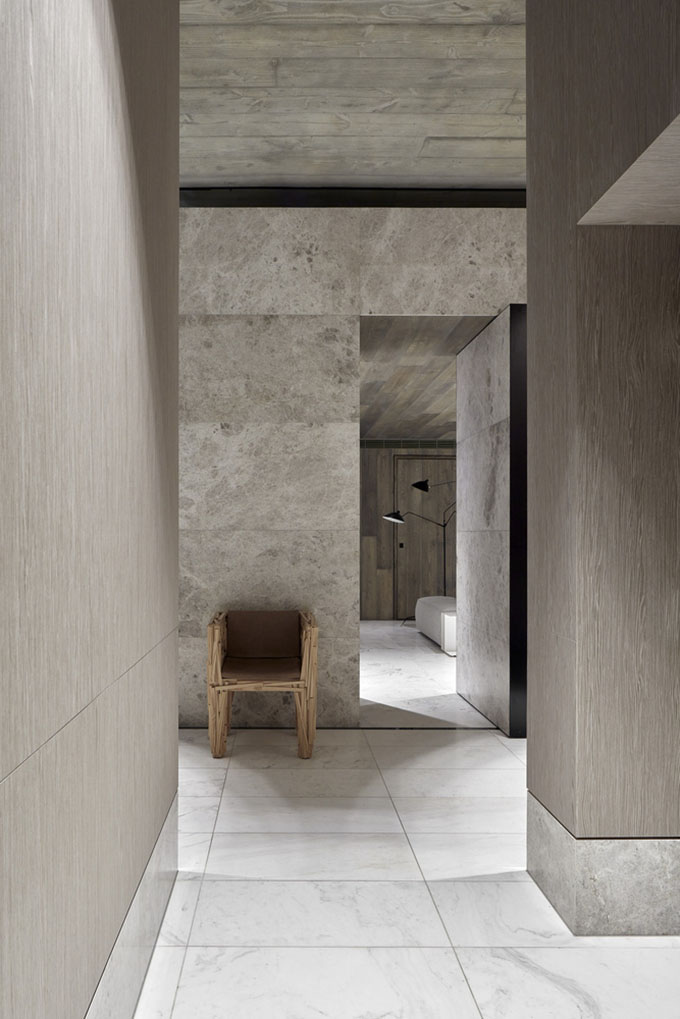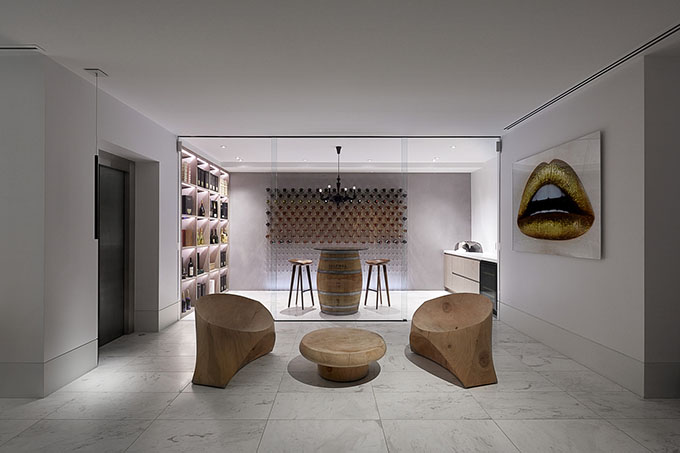 From the architects: The Toorak Residence by Architecton is a contemporary residential architecture project located in Melbourne's affluent inner city suburb of Toorak.
This four bedroom private residence rigorously pursues a balance of elegance and relaxation. The formal refinement and spatial fluidity propel the living spaces to the height of luxury and repose. An urban oasis in the heart of Melbourne's most prestigious address.
The client's brief was for a minimal yet welcoming home with fun, quirky elements. The architectural design needed to ensure to creation of a beautifully striking residential address. Architecton approached this project with a strong belief that the design needed to generate a dwelling with drama and excitement through the use of scale, volume, elegant materials and clever design solutions.
The Toorak Residence maximizes the potential of the site whilst remaining sensitive to the existing streetscape and the socio-economic character of the affluent Melbourne suburb.
The outdoor area was designed to accommodate a large pool that fits beautifully into the marble tiling. The use of outdoor greenery and an all white colour palate gives the outdoor space the impression of an exotic oasis located in inner-city Melbourne.
This architectural gem is defined by a free-flowing living space. Shades of concrete, wood and metal clash magnificently within this room providing it with an overall sense of grandeur.
While Architecton have created a clear differentiation of living space, with several distinct zones, the open plan nature of the design allows these spaces to link and the visual generosity of the entire space is revealed. The controlled monochromatic palette for the interior decoration throughout ensures that there are no jarring visuals and that the eye can move seamlessly across the space.
The kitchen / entertaining area is dominated by a stunning fire place that becomes the centerpiece of the impressive room. A large dining table and lounge area allows the clients to comfortably cater for large groups of friends.
Glowing Structures were commissioned to design the bespoke lighting installation that needed to be fully integrated into the interior design to ensure a seamless yet striking installation.
Natural timbers and stone culminate in a series of concrete and glass volumes that create free-flowing spaces providing easily interchangeable areas for family living as well as formal celebrations.
The architecture juxtaposes ideas of solidity and intimacy, with lightness and extroversion. Ultimately the Toorak Residence is an exploration into the use of concrete and how to design within a large residential space. The home uses and enormous degree of architectural transparency the mediate the unpredictable Australian climate.
Photography by Jack Lovel
Find more projects by Architecton: architecton.com.au