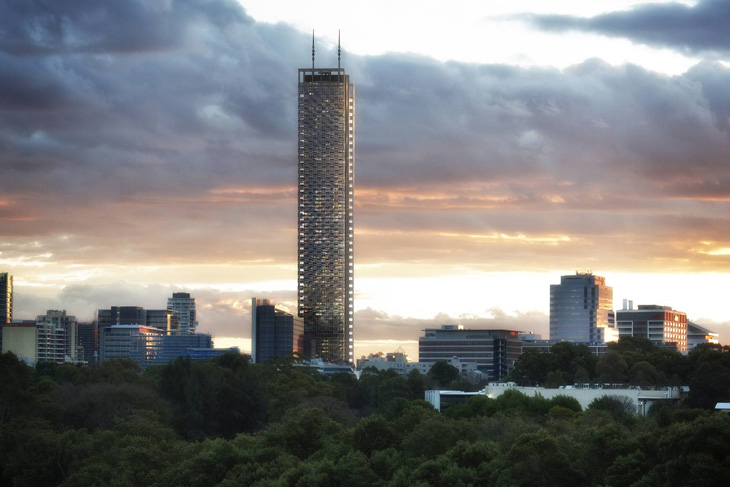 Proposal for the landmark mixed-use Apire Tower project designed by Grimshaw Architects as a second tallest skyscraper in Australia. More images and architects' description after the break.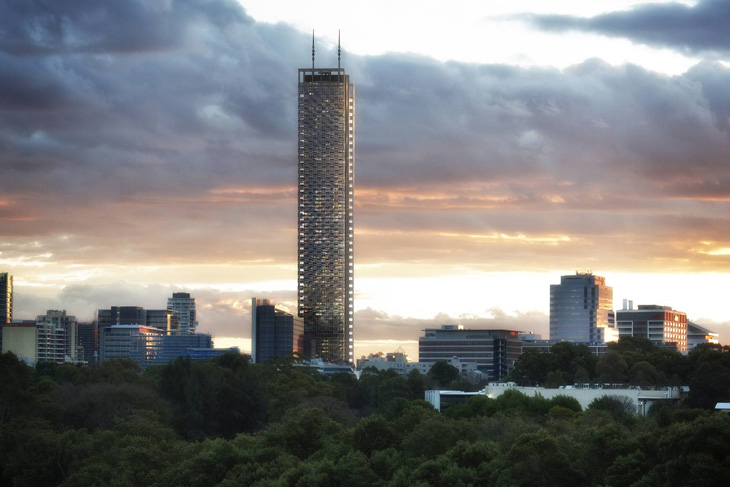 From the Architects:
Grimshaw's Aspire Tower emerged from a design excellence competition to establish a new benchmark for innovative, passive-environmental design in high-rise developments. Designed to act as a catalyst project for Parramatta Square, the tower provides high density, urban residential living which is not only affordable but sustainable.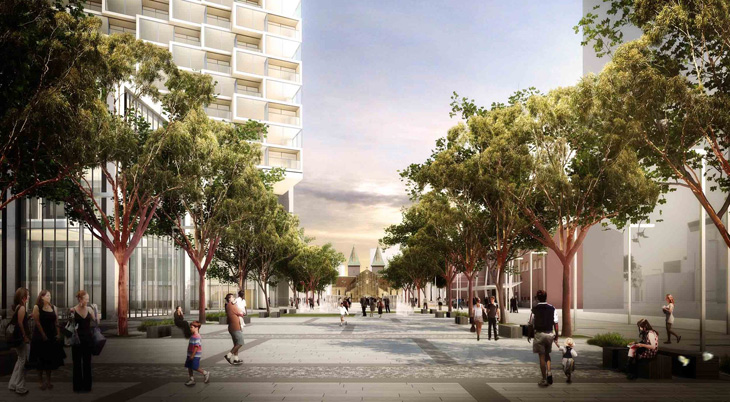 As one of the tallest structures in Australia, Aspire Tower twists upwards to maximise the capture of the sun, breeze and views for its residents. Highly adaptable facades accommodate all of the various planning arrangements of apartment type into a modular system. The accommodation within the tower is situated in two east and west facing wings which are connected to a perforated central core. These wings open up to the south to catch air movements, while twisting inwards to the north to disperse the downward force of the wind.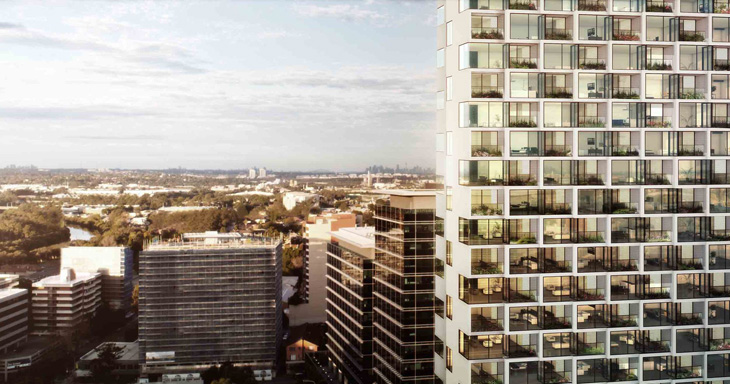 Sitting 90 storeys above ground, the tower's spires reach 336m, while the 305m roof height of the habitable terraces creates a distinctive silhouette for the city's skyline. The mixed-use nature of the tower also creates a new precinct with 700 residential apartments and includes 150 hotel rooms, bars, restaurants and retail as well as an experience centre and viewing deck over the top two floors. Grimshaw's tower also instigates a new public and civic realm for Parramatta. The site is located adjacent to the railway station and includes the formation of a new city square on the historic location of Australia's very first market square.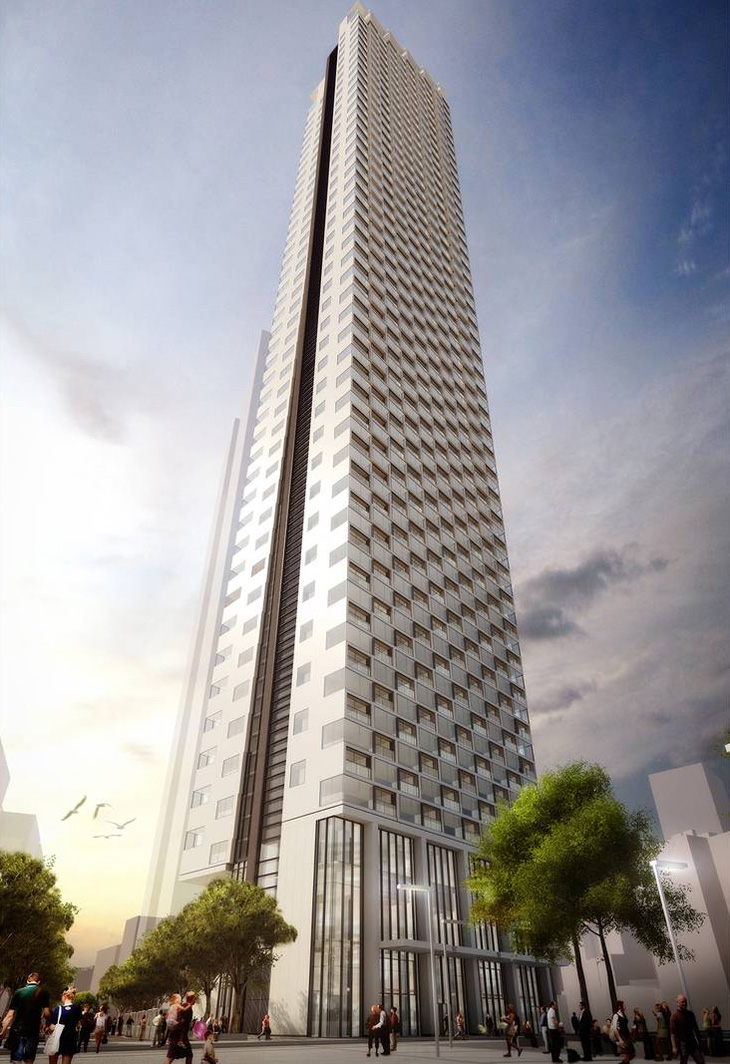 Project: Aspire Tower
Designed by Grimshaw Architects
Client: Parramatta City Council
Size: 88 000 m2
Location: Parramatta, Australia
Website: grimshaw-architects.com