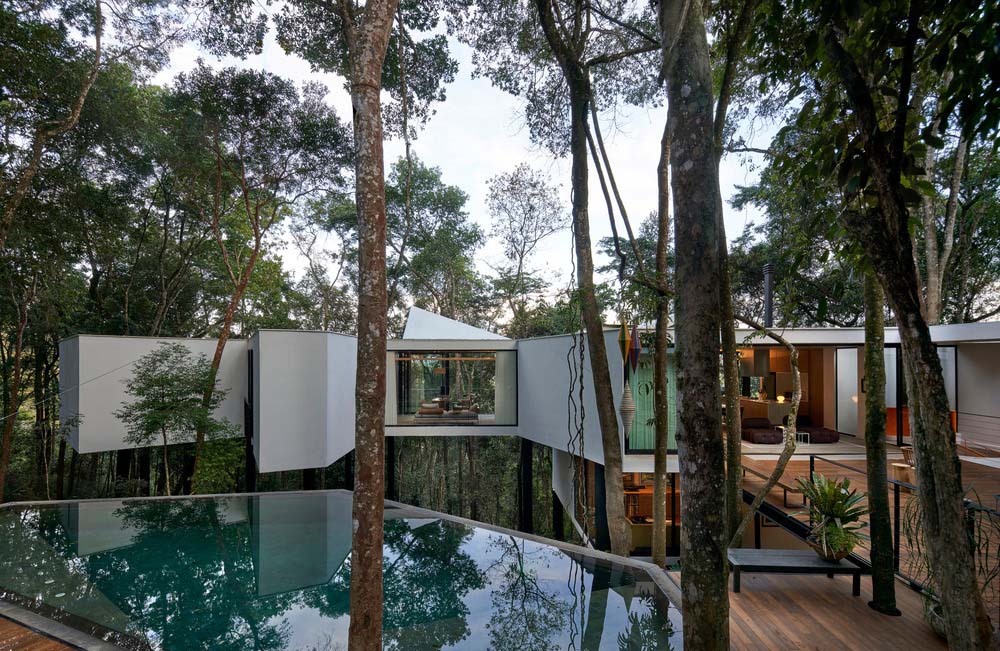 Tetro's Açucena House is a stunning architectural marvel that seamlessly blends with the surrounding lush Atlantic Rainforest. The property boasts an abundance of greenery, including towering trees, verdant foliage, and shrubs, which provide a natural habitat for a variety of birds and wild animals. The Casa Açucena project is situated within a demanding topographical context, featuring a steep incline that is typical of the Nova Lima region in Minas Gerais.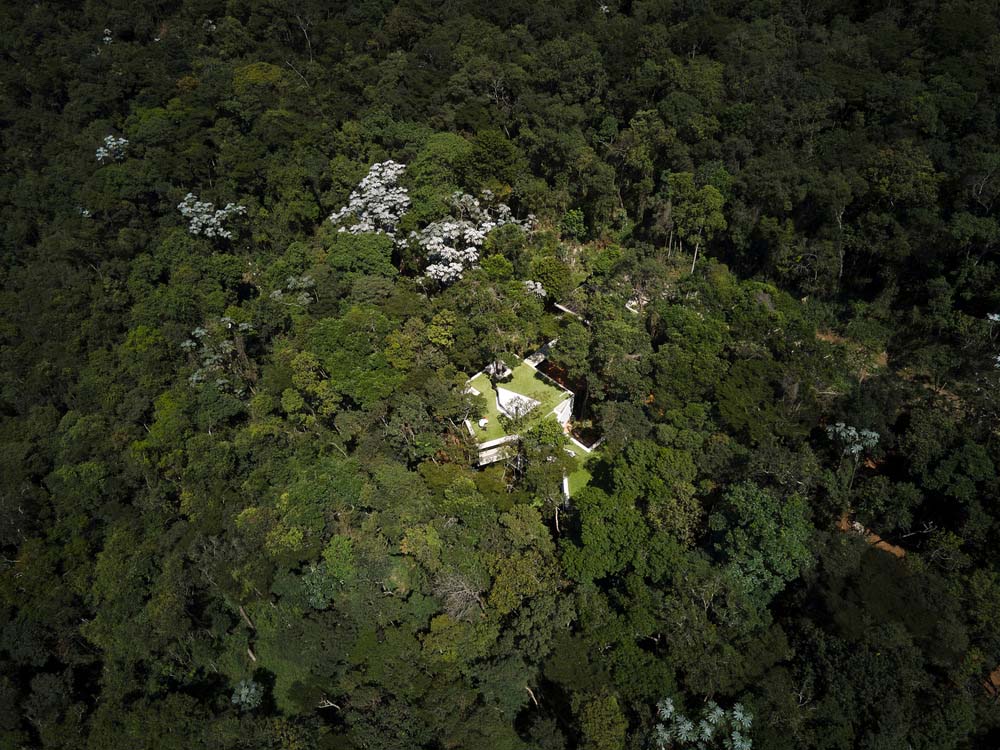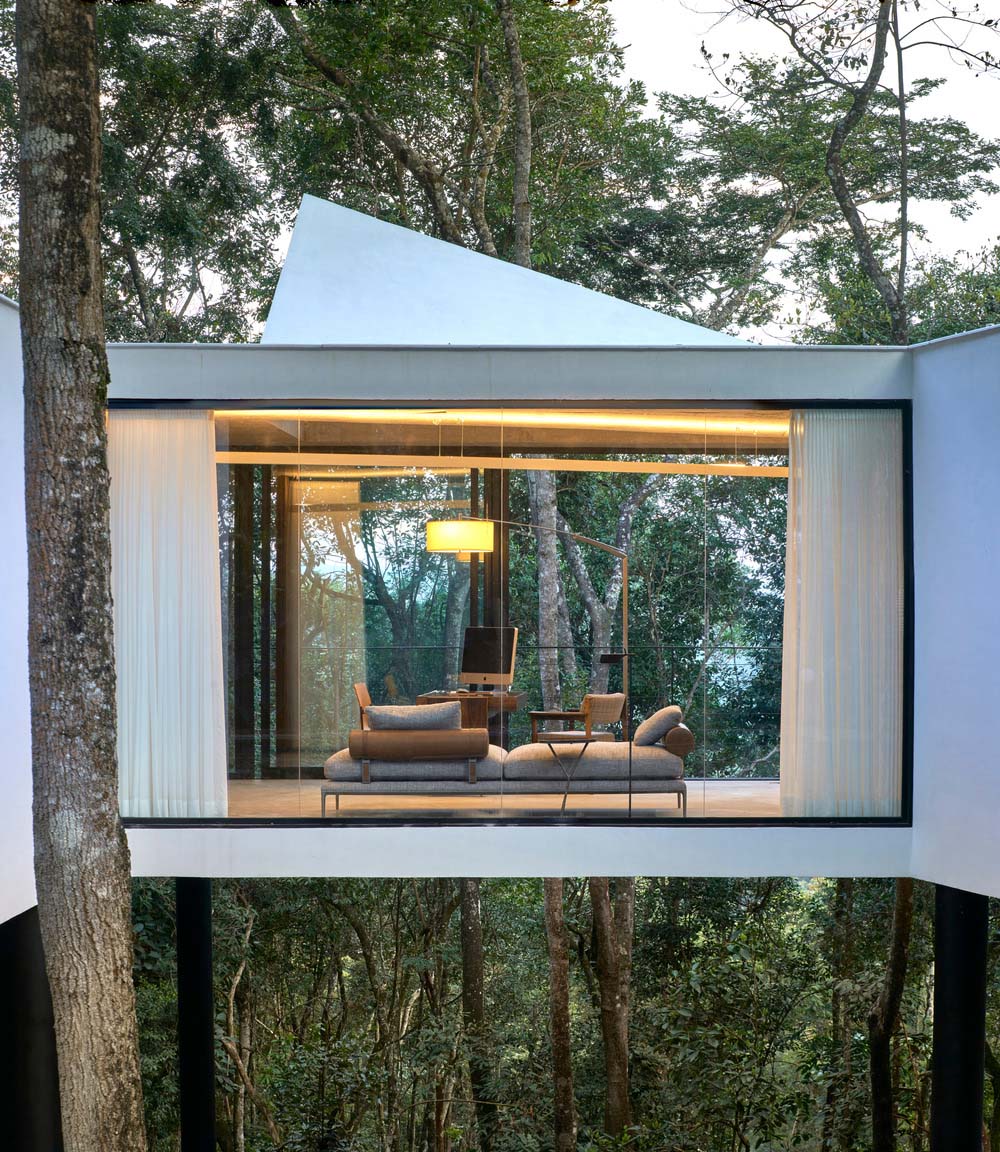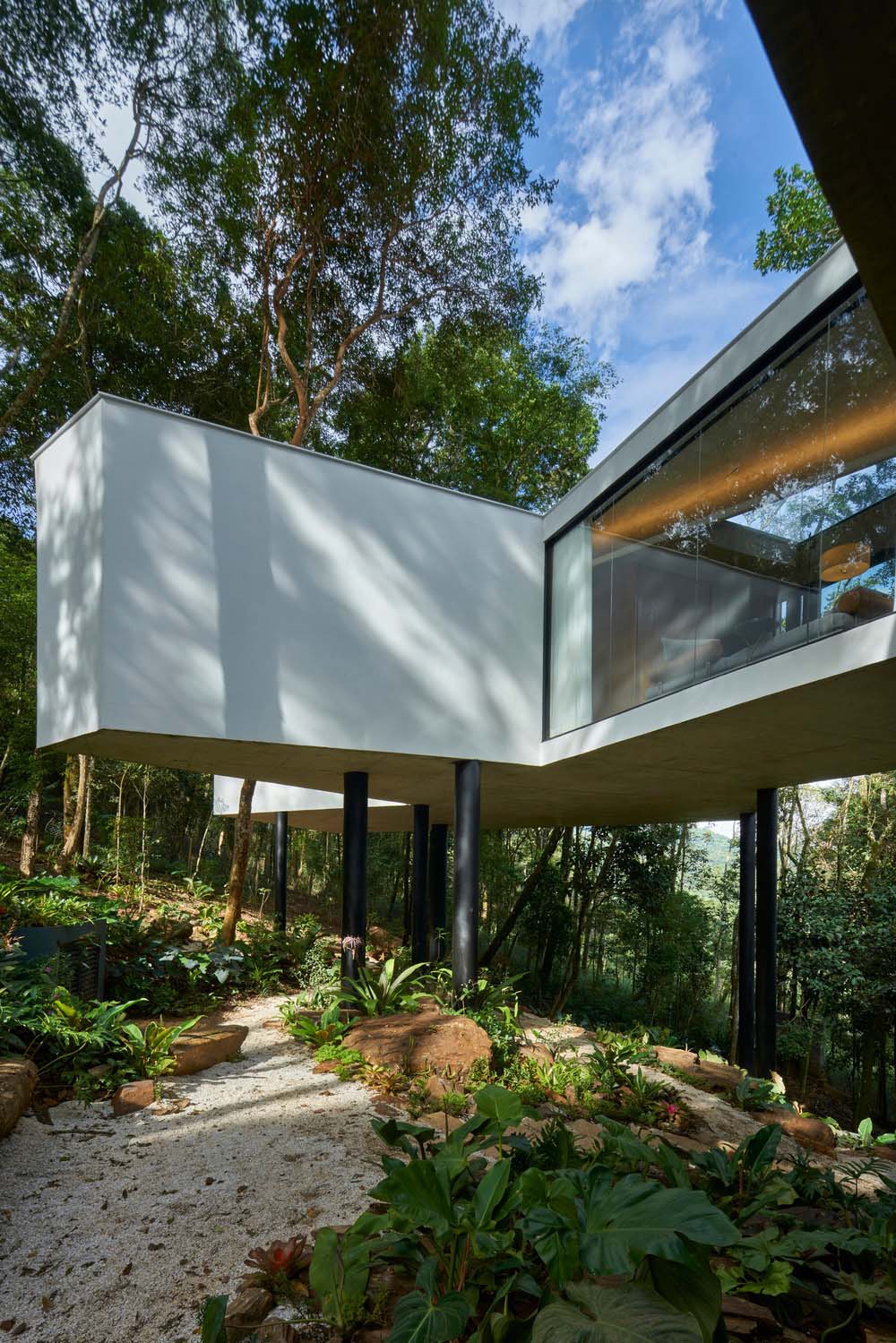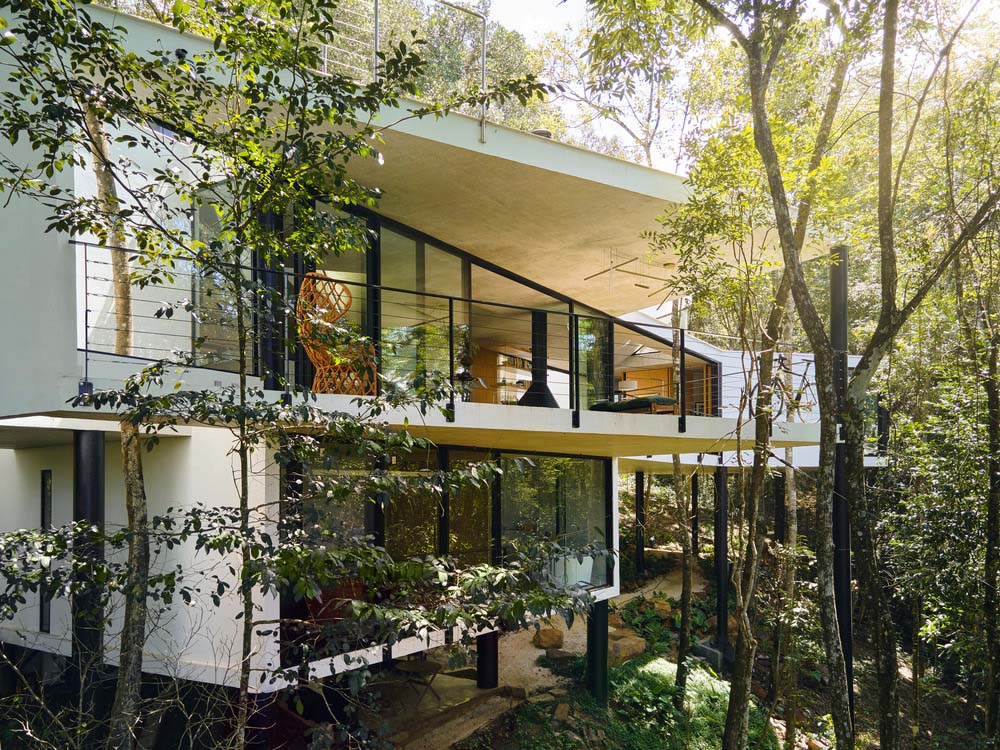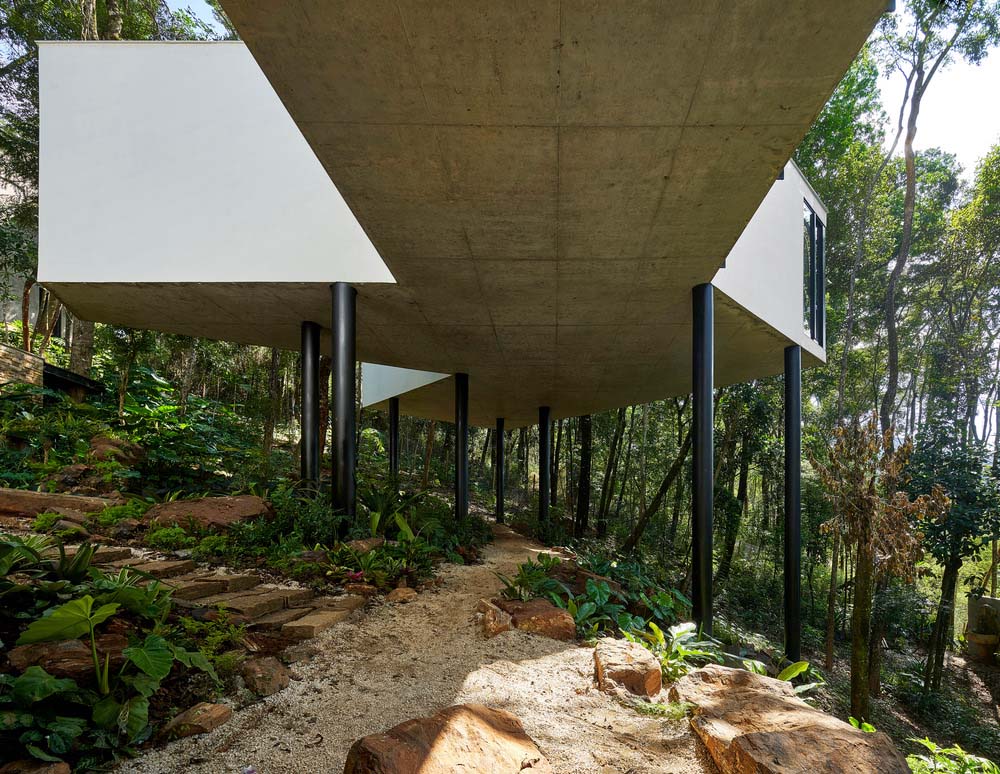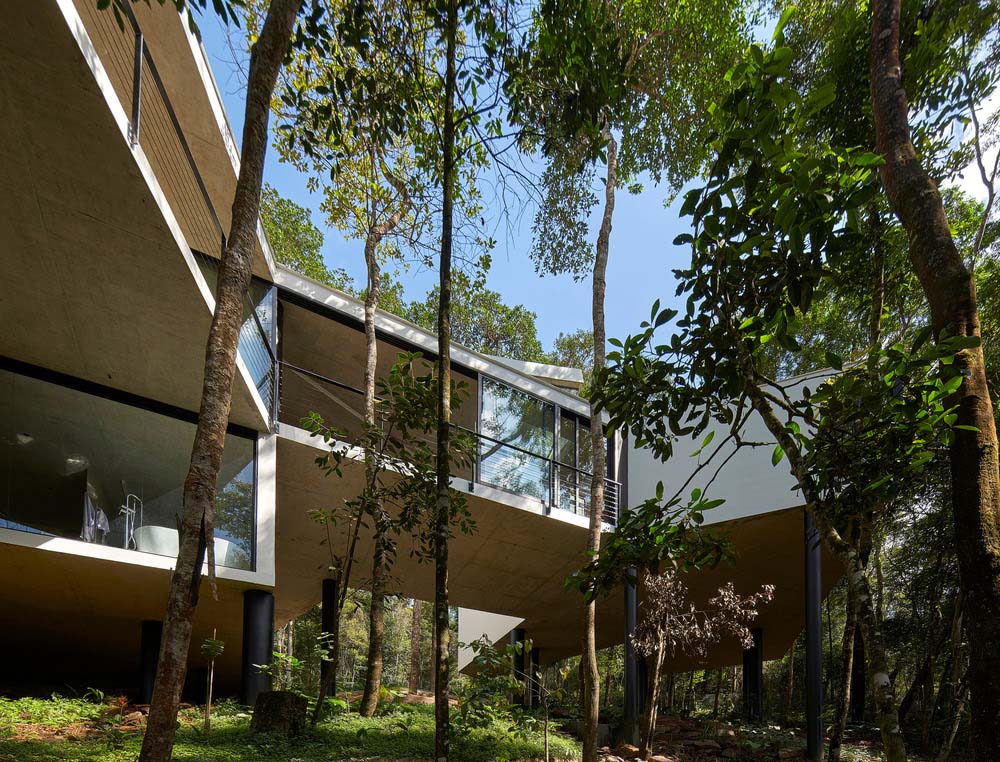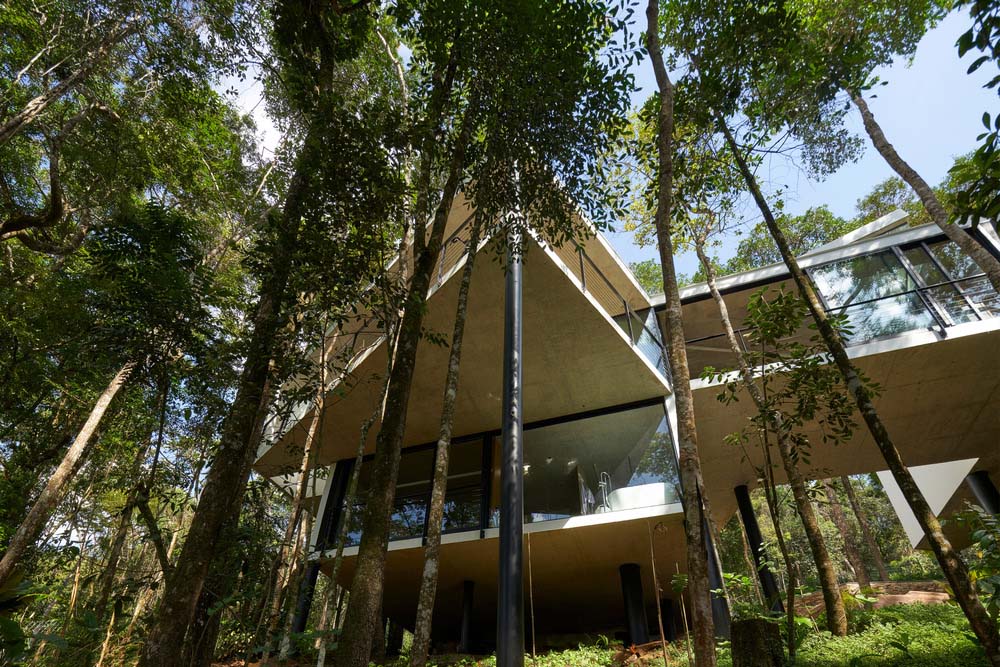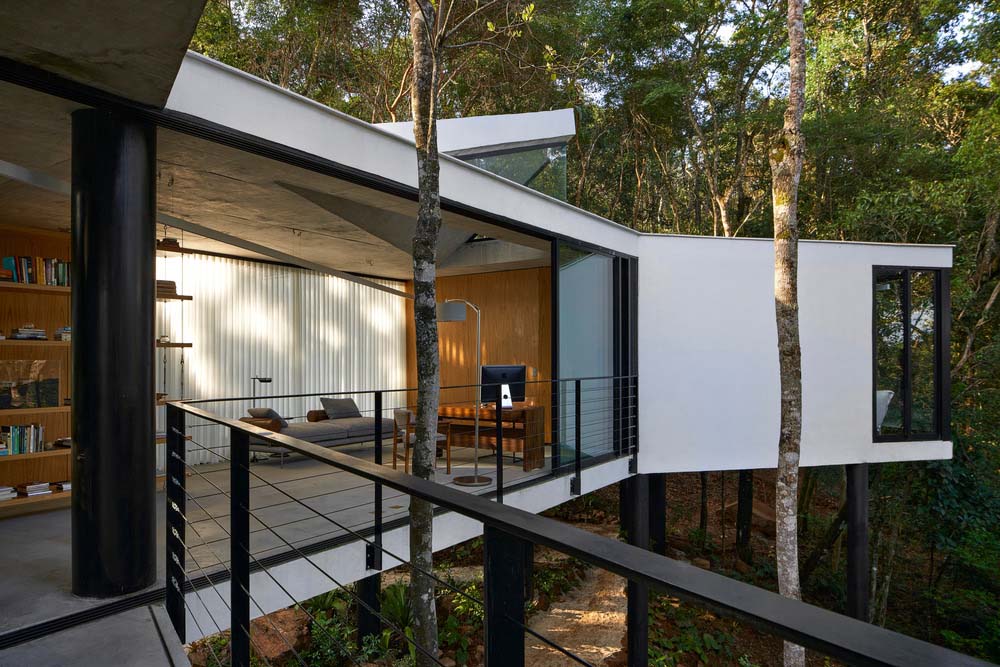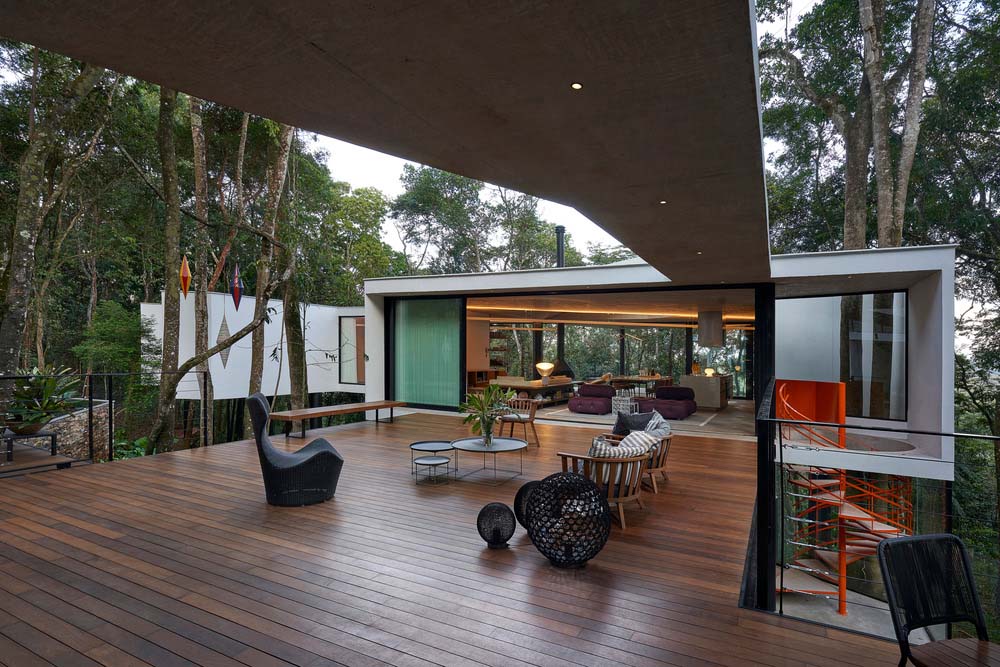 The project demonstrates a keen sensitivity to the terrain, with a clear intention to preserve its natural characteristics from the outset. The upward gaze towards the towering fifteen-meter canopy of the trees served as a pivotal inspiration for the development of a design concept that effectively tackled the challenge of constructing in a location with steep topography. The primary objective was to preserve the natural environment while also affording inhabitants the opportunity to relish the daily experience of gazing upwards and beholding the sky through the treetops.
The fundamental concept underlying the architectural design was that the structure ought to conform to the natural topography, rather than vice versa. The dwelling is elevated from the terrain, allowing for the flourishing of flora and fauna beneath. The design of the program seamlessly integrates art and nature, utilizing the interstitial spaces between the trees while preserving the existing topography. Beginning from this initial premise, all subsequent design choices were made with the intention of strengthening and emphasizing this central concept.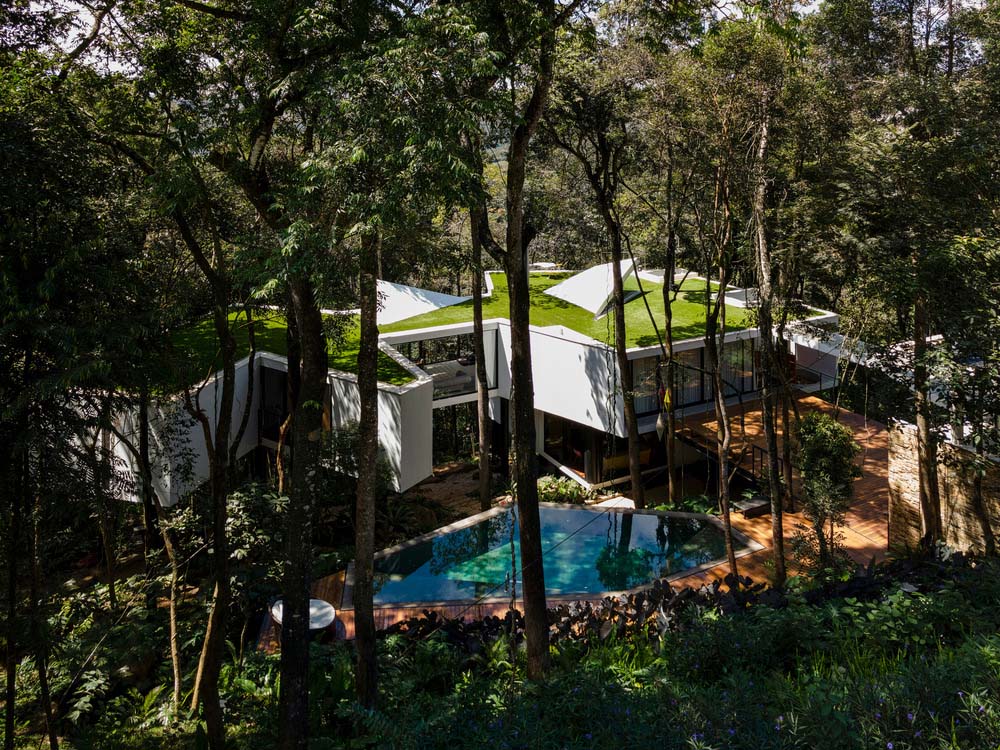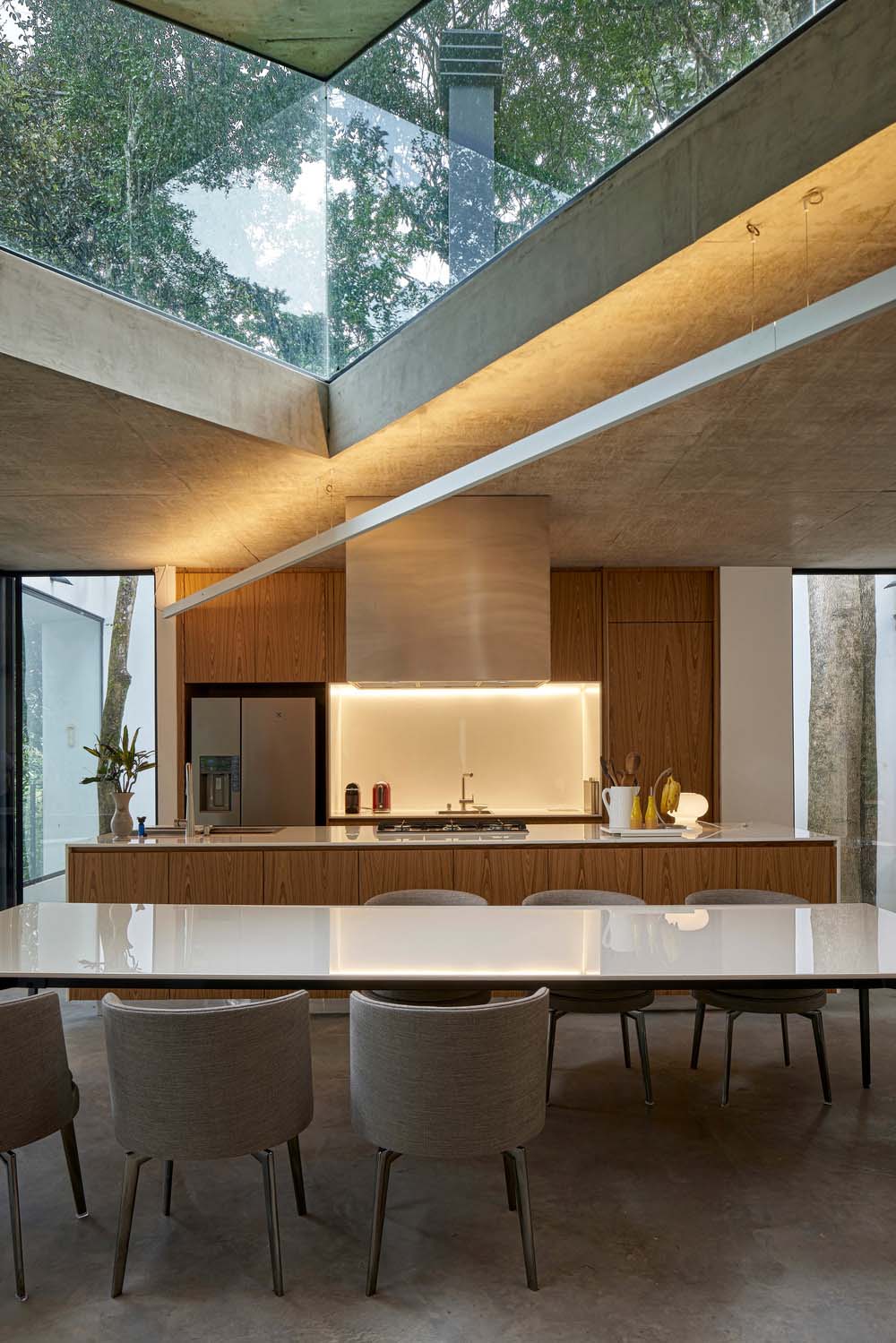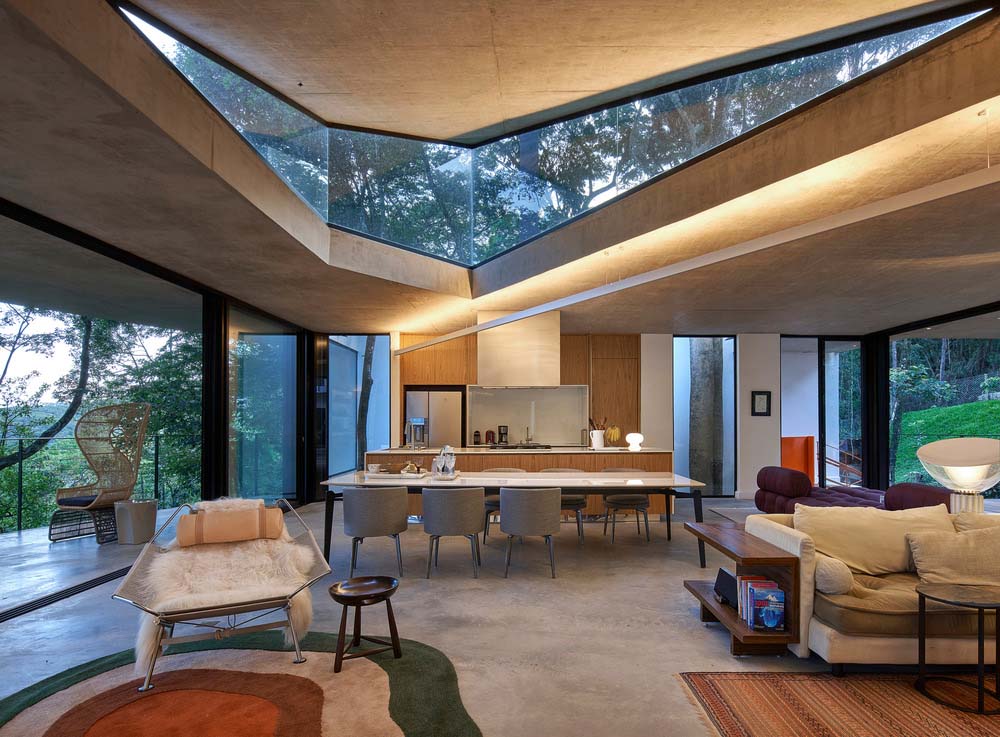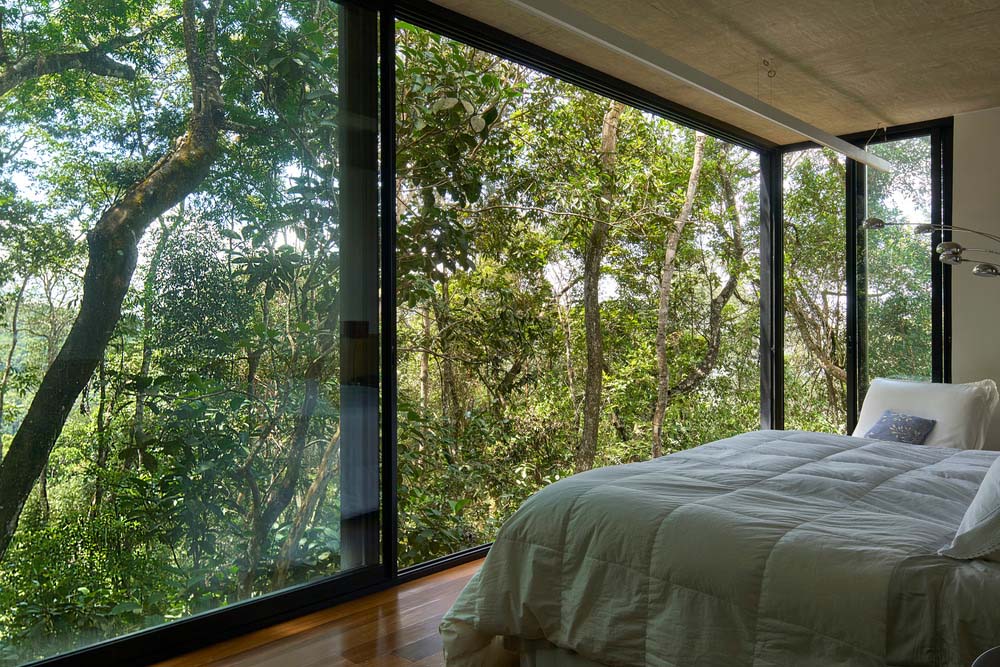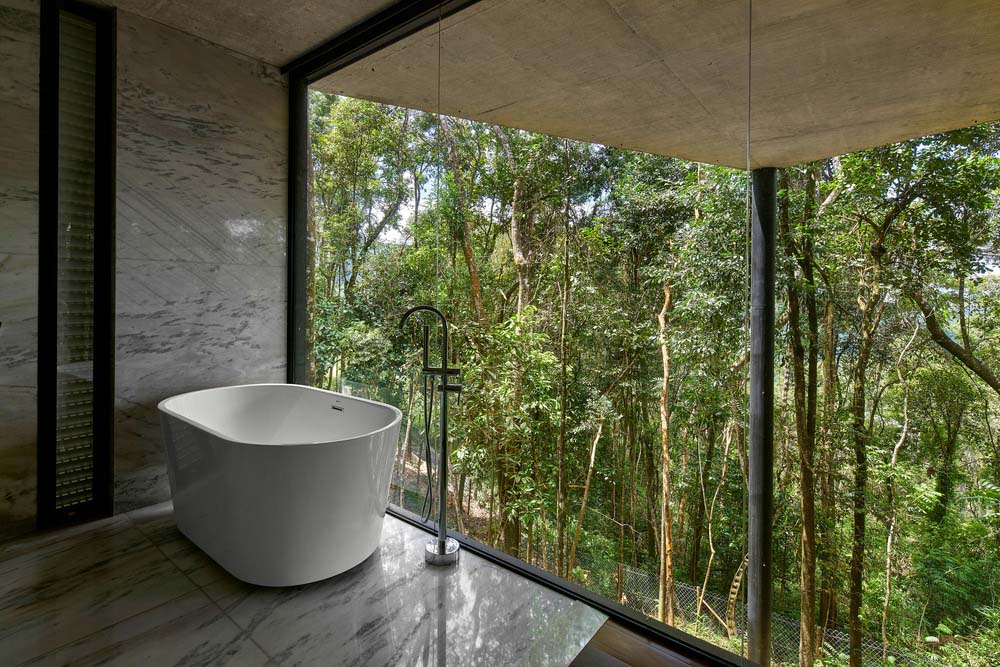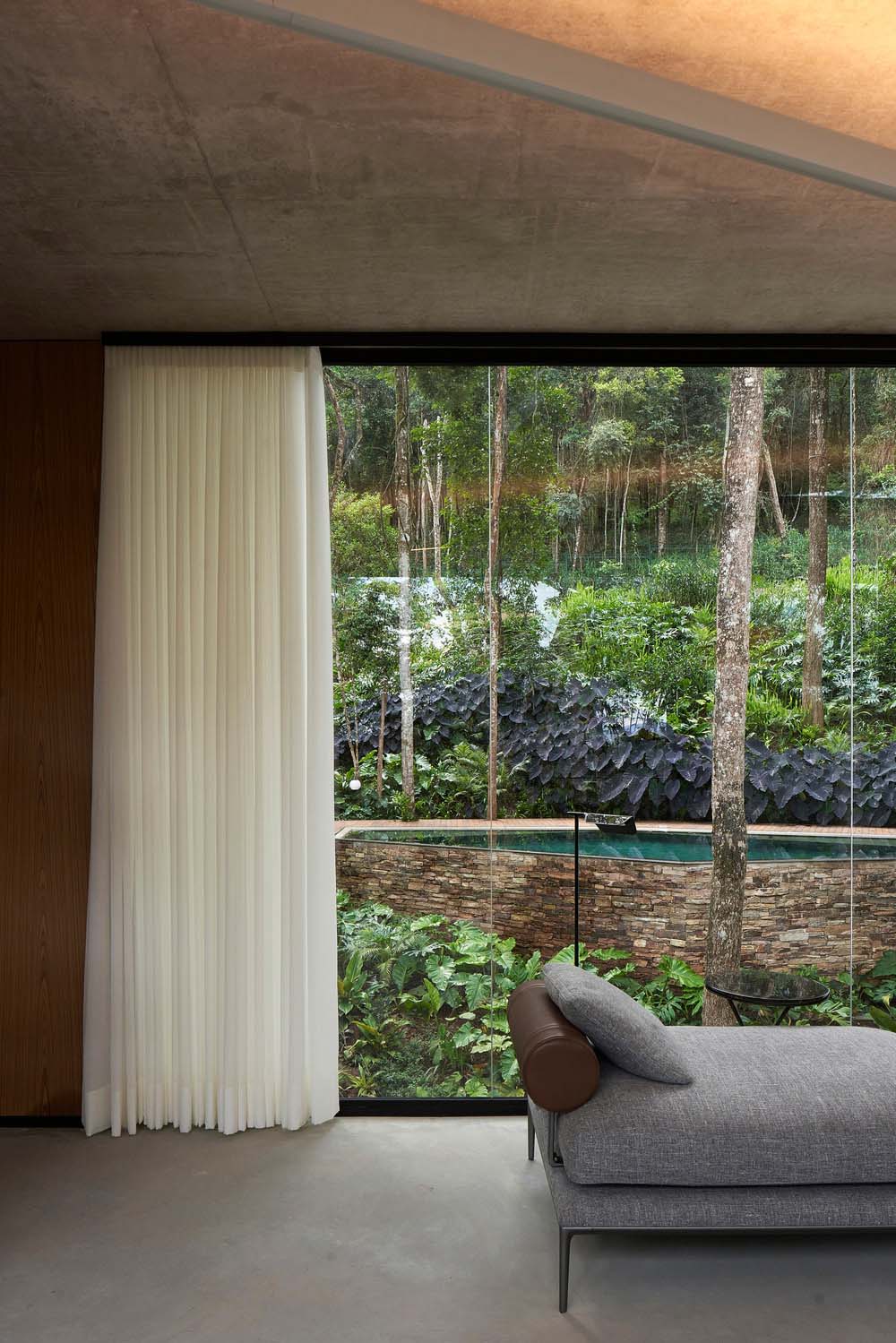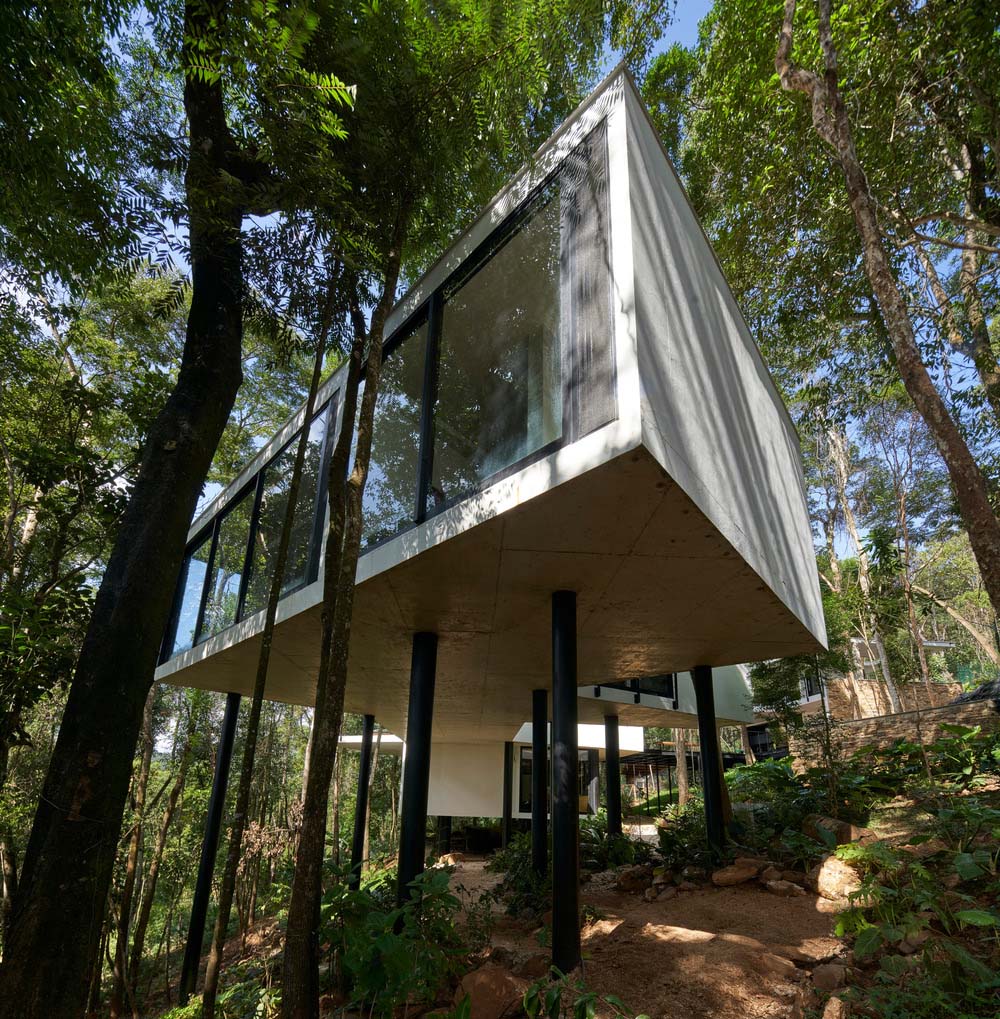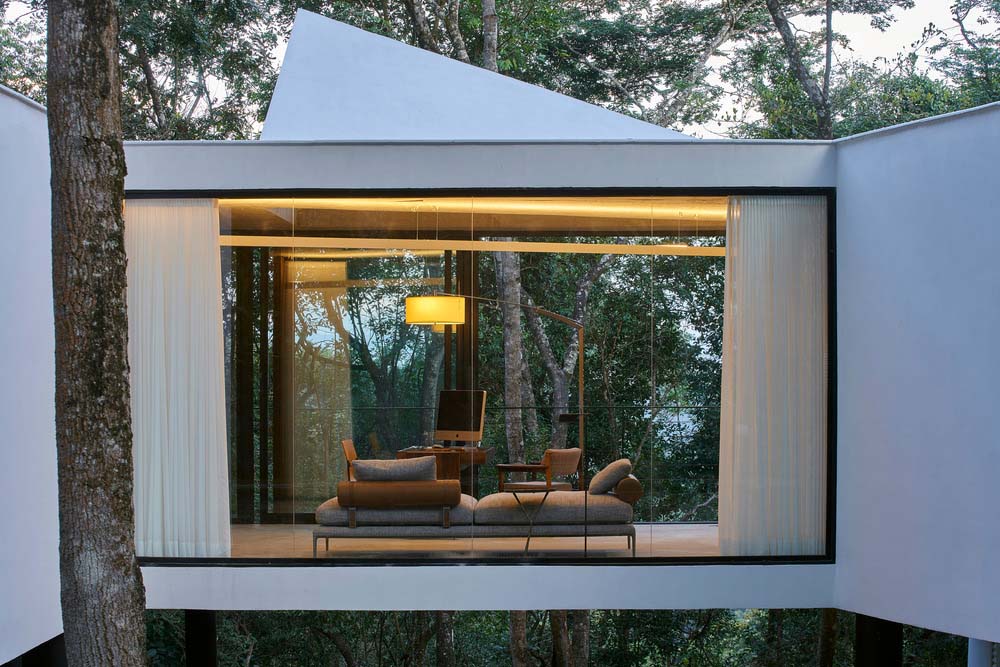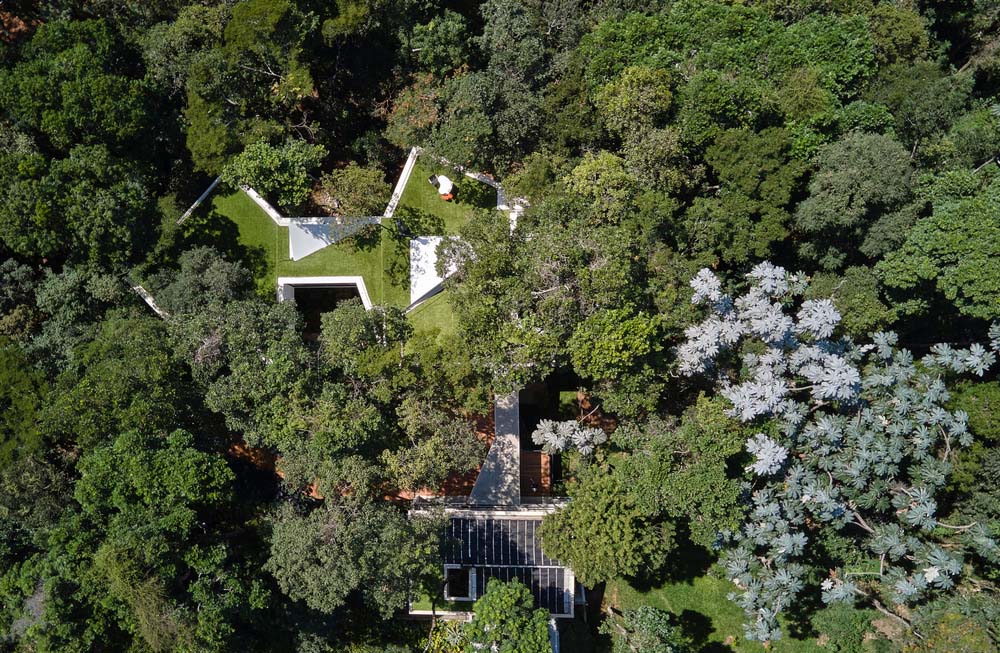 The striking white facade of the house is sure to catch the eye of any visitor. The black pillars, thoughtfully placed throughout the property, create a harmonious visual connection with the surrounding trees. The dwelling exudes an ethereal quality, featuring a flexible layout that seamlessly integrates with the surrounding foliage. The strategic placement of apertures and creases in the foundation allows for unobstructed sightlines of the uppermost branches, while also contributing to the overall massing of the structure. The integration of the architecture with the surrounding natural vegetation is executed with a harmonious approach, while still maintaining a distinct presence. Casa Açucena embodies the artistic values of surprise and novelty through its striking resemblance to a white flower blooming amidst the natural landscape.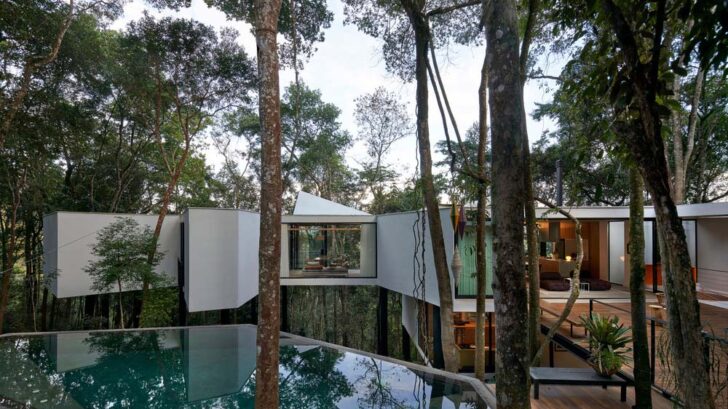 Project information
Responsible Architects: Carlos Maia, Débora Mendes and Igor Macedo
Location: Nova Lima, Minas Gerais, Brazil
Completion year: 2021
Total built area (m2): 500 m²
Photographer: Jomar Bragança
Contributors:
Laura Georgia Rodrigues Layoun
Otávio
Daniele Meloni
Déborah Martins
Concrete structural project: MV Estruturas
Construction: Engecapo
Find more projects by Tetro: www.tetro.com.br