Perhaps you have purchased a new home that comes with a brand new roof. Maybe your old home needed a new roof. And maybe you were finally able to build the extension you always wanted and with it, a brand new rooftop.
There are important items you must check for, no matter why you have a new roof. While the things with which you should be concerned are, in part, cosmetic in nature, there are also matters of function and safety.
New Roof Inspections- What You Need to Know
Roof installation is far more than laying shingles one on top of the other, painting sealant any old way, or laying bricks atop your home. Roofs must be placed carefully, methodically, and after proper measurements and materials have been gathered.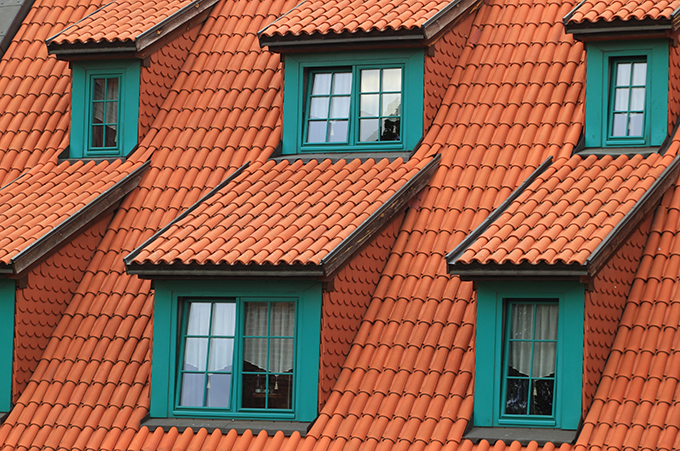 What to Look For When Inspecting a New Roof
Ensure that the right materials have been used on your new roof. It is not enough to consider cost or aesthetics when choosing a rooftop that is right for your home. You also need to look for roofing materials that withstand the climate in which you live, the elements your home will likely be exposed to, and the structure of your home as a whole. You don't want a pretty rooftop that adds curb appeal but proves to be a bad structural fit.
Make sure your roof frame can adequately support the kind of roof you have or hope to install. If, for example, the walls of your home are a bit worn and in need of repair, they may prove too weak to support your roof. You must make certain that all the materials that go into securing and fastening your rooftop can, in fact, work together safely and securely.
Assess and evaluate the health of your attic walls. Your attic, whether you have turned it into a lounge area, bedroom, or it is simply one large closet, is really just the inside of your roof. If your attic is not in tip-top shape, your roof won't be either. This includes checking for damage and moisture in the ceiling below the attic as well.
In areas that experience extreme temperature fluctuations as well as torrential downpours and intense snowstorms, it is critical that your roof is equipped with weather-resistant materials. Fortifications that protect your roof from wind damage, upended shingles, granule loss, ripped flashing, and other weather-related concerns, are crucial. The absence of these kinds of materials can prove disastrous in the worst of weather conditions.
Rotted wood, sagging frames, uneven color stains, damaged fascia, and uneven or poorly constructed pitch are all cause for concern. If, for example, rotted wood is treated in one spot without analyzing all of the wood, there is a good chance you may end up with a hole in your roof. All of these issues, if left ignored or neglected for too long, can create dangerous conditions and costly repairs later on.

Reliable and Professional New Roof Inspections
Make sure to ask around when you need when it is time to schedule a new roof inspection. Experienced, customer-friendly, professional roofing contractors are available for consultations and inspections. A professional will value your business, your satisfaction, and your peace of mind.