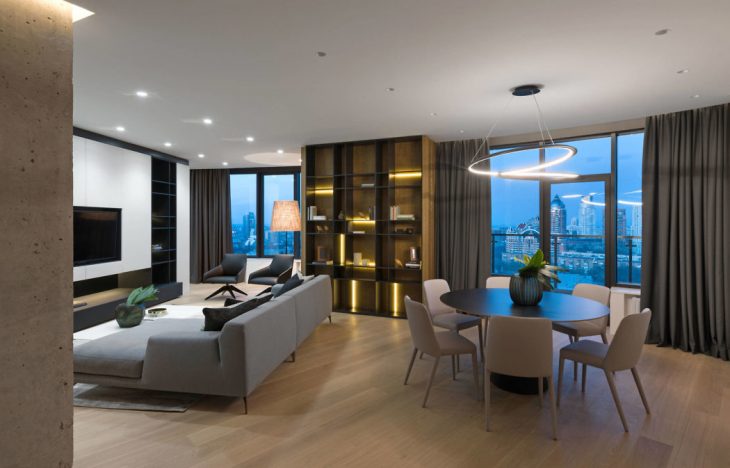 MONO Architects designed this stunning penthouse apartment located in Kiev, Ukraine in 2017. Take a look at the complete story after the jump.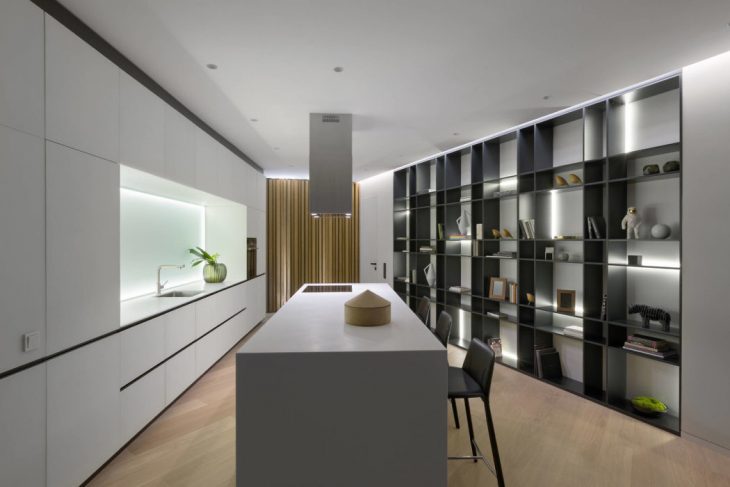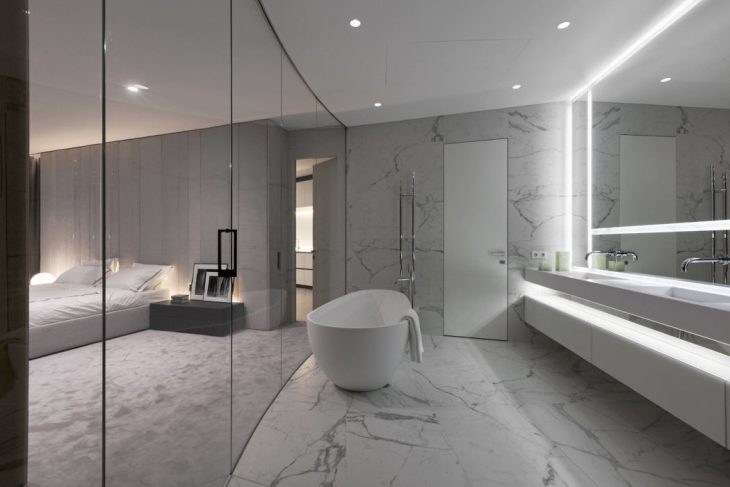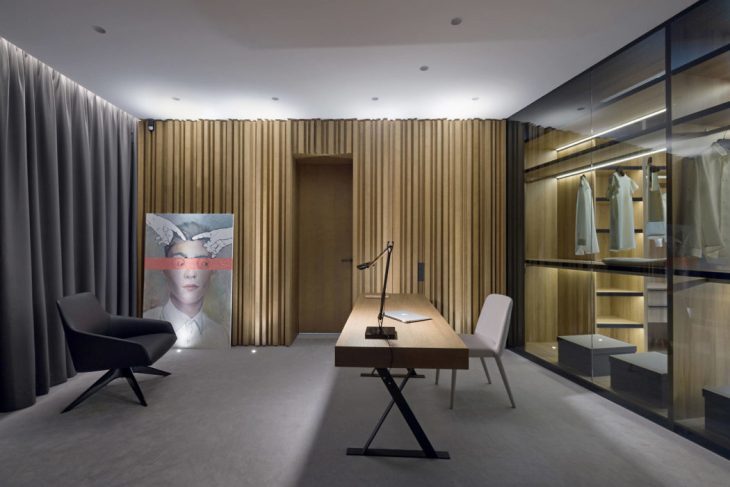 From the architects: The apartment is located in the new SKYLINE building in the center of Kyiv. The architecture of this building and the modern approach to the design of its public areas set a vector for our further interior creation. The apartment has a radial layout and it wasn't easy to work with it. We decided to divide the space into two functional zones: private and public ones. The public part of the apartment is a flowing space of a living room with a home cinema, a dining area and a kitchen island. The private part of the apartment combines a spacious bedroom with its own bathroom behind a glass partition and a cozy private study.
All cabinet furniture, decorative items, pieces made of artificial stone were developed by our studio and produced in Ukraine together with the BLANC company.
Photography by Andrei Avdeenko
See more projects by MONO Architects: monoarc.com