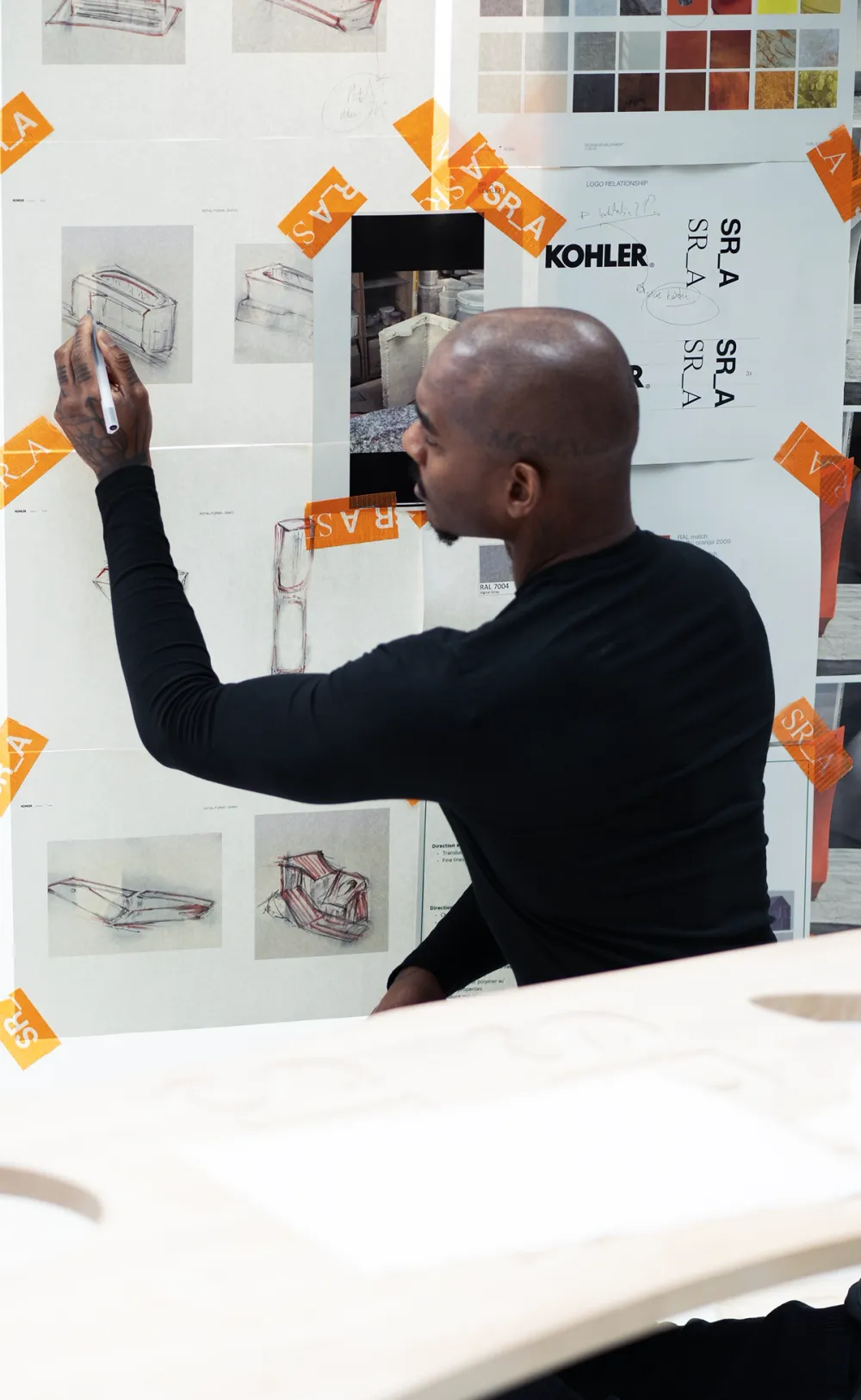 A striking alliance between Dr. Samuel Ross's progressive design studio, SR_A, and globally revered manufacturer, Kohler Co., is set to transform the realm of water solutions through their cutting-edge collaboration: Kohler x SR_A.
Dr. Samuel Ross, the founder of SR_A, is an influential figure in design who has been actively contributing to the industry since 2019. His British Maison has showcased its design prowess through various high-profile collaborations with industry giants such as the LVMH Group, Apple Group, and Nike Group. SR_A thrives in the dynamic space of industrial design, spatial design, and visual communication, with a special emphasis on fostering change through their creations. The studio's philanthropic branch, Black British Artist Grants, further underscores their commitment to impacting society, offering academic funding and artist grants to underrepresented practitioners of British Caribbean and British African descent.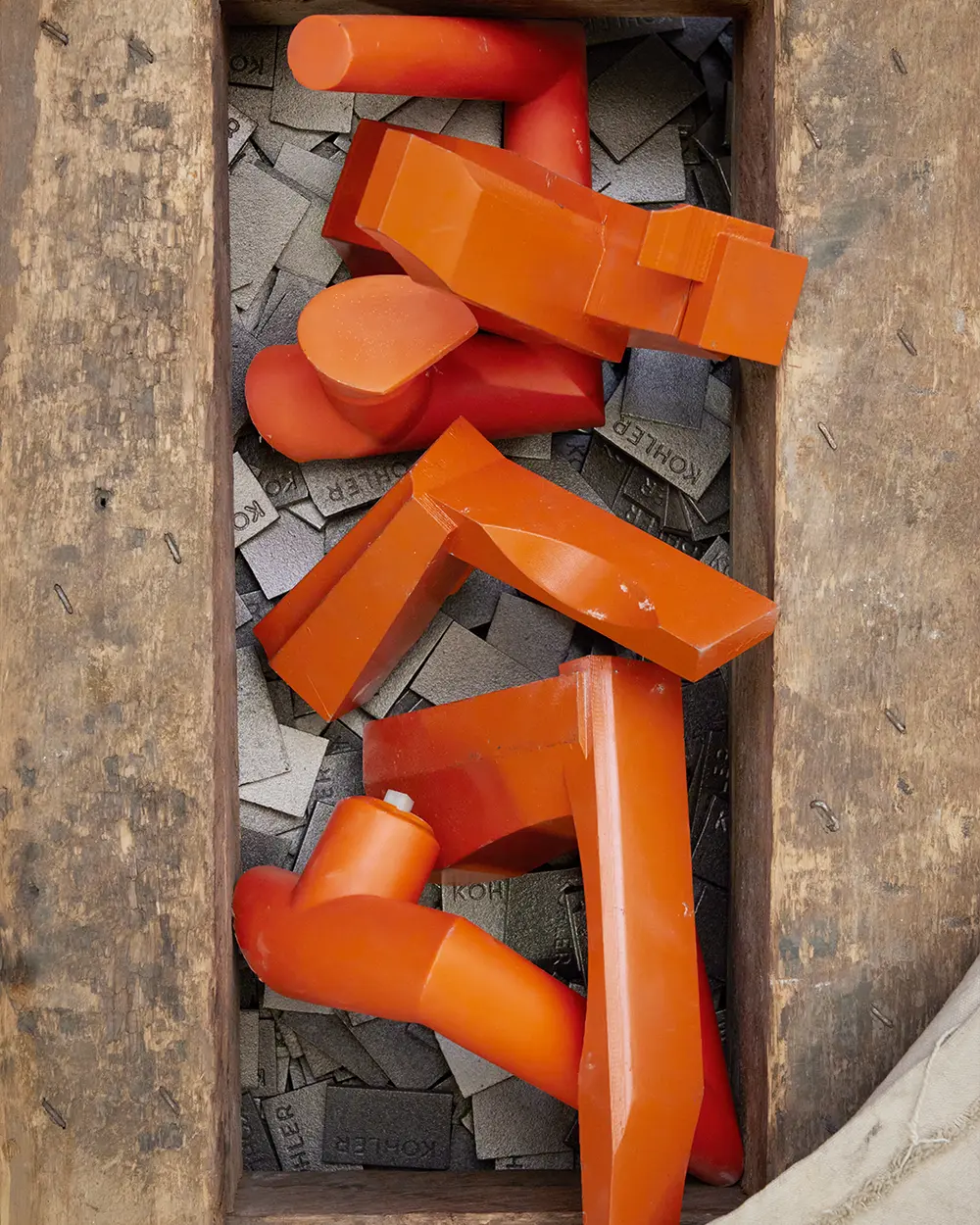 Kohler Co., a globally recognized leader in kitchen and bath products, luxury cabinetry, and tile and lighting, is the ideal partner for SR_A's avant-garde design ethos. With a legacy spanning over 150 years, the Wisconsin-based manufacturing titan commands an extensive network of over 40,000 associates and more than 50 manufacturing locations worldwide. Kohler is renowned for its unwavering commitment to quality and innovation, and for its impressive portfolio of luxury products. The company's pursuit of solutions for clean water and sanitation in underserved communities reflects its mission to enhance the quality of life for future generations.
Water Flow Redefined
The collaboration between SR_A and Kohler, Kohler x SR_A, is poised to revolutionize the way we perceive and experience water. Harnessing the disruptive and optimistic principles that define SR_A's unique approach, this project also encapsulates Kohler's long-standing legacy of innovation and craftsmanship. By pushing the boundaries of materials, forms, and colors, this extraordinary partnership promises to challenge preconceived notions of everyday objects, democratizing access to pure design and reshaping our interaction with water solutions.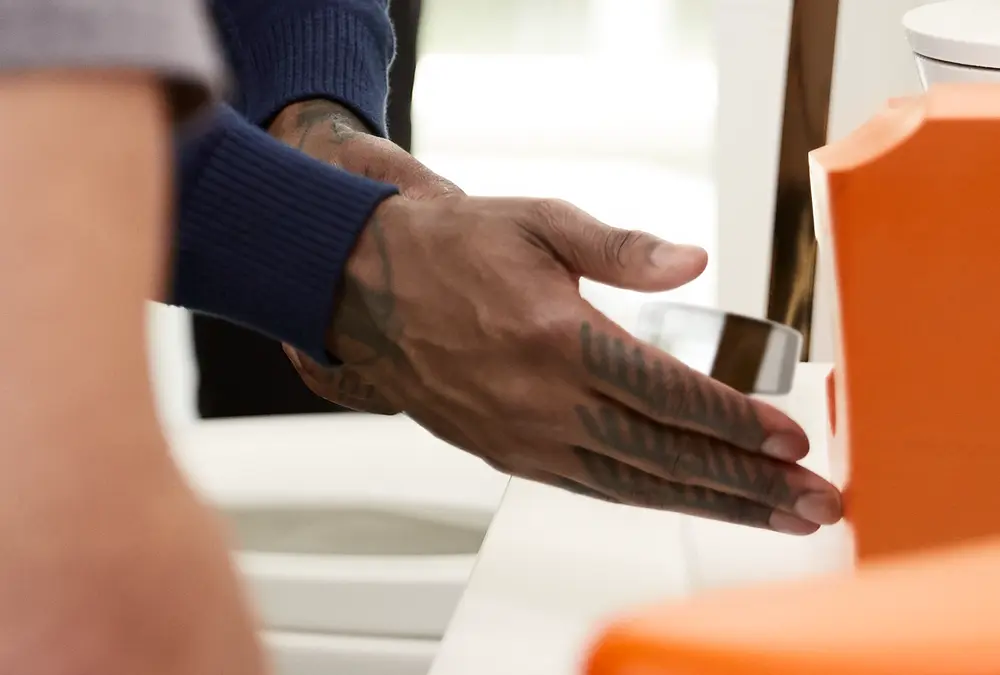 The promise of Kohler x SR_A is immense. The ground-breaking journey they have embarked upon is guided by the shared principles of exploration and scale. With SR_A's unconventional, artistic approach meshing seamlessly with Kohler's deep-seated tradition of innovation, this collaboration is set to create a new design language for water solutions. The water experience will be reshaped, becoming an embodiment of pure design, unrestricted by familiar forms or concepts.
With this collaboration, both entities have exemplified the power of shared visions and the endless possibilities of bathroom faucet design. Both Kohler Co. and SR_A continue to prove that their innovative spirit is not only pioneering but also impactful in changing the landscape of their respective fields. Watch this space as the revolution in water experience unfolds with the Kohler x SR_A partnership.
Kohler x SR_A Faucet At Design Miami/
Pushing the boundaries of water-inspired design, the unprecedented collaboration between globally recognized manufacturer, Kohler Co., and innovative design studio, SR_A, led by Dr. Samuel Ross, has sparked immense excitement. Their joint venture aims to redefine perceptions of water solutions through a unique exploration of form and material.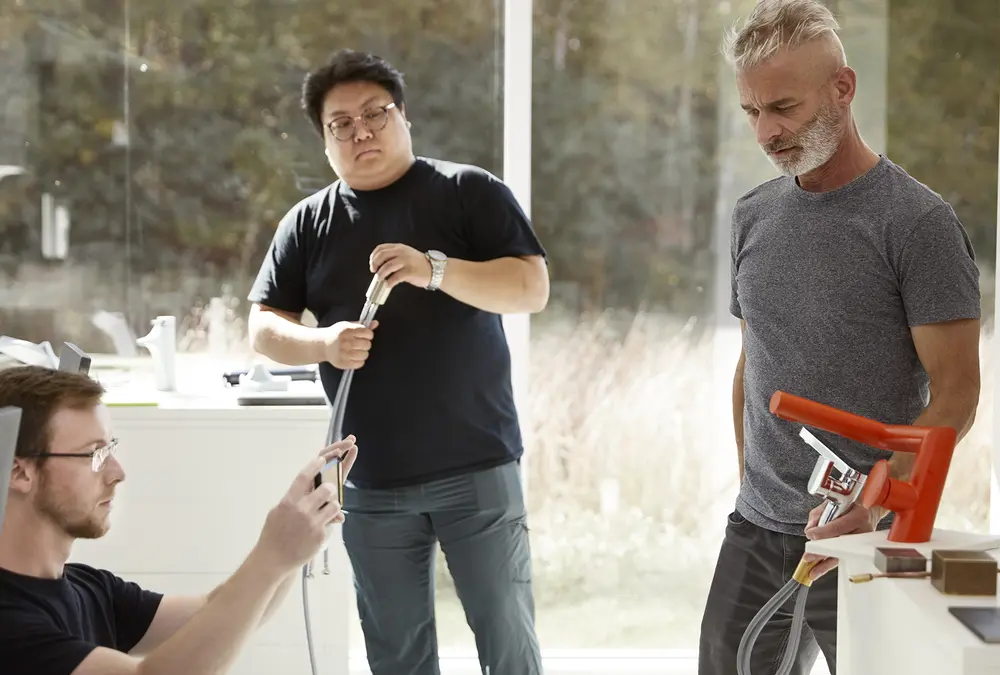 This visionary alliance is set to unveil their inaugural creation, a faucet, at the illustrious Design Miami/. This piece is an embodiment of their shared ambition to transform everyday objects into expressions of pure design. By challenging the traditional concept of a faucet, they aim to introduce a novel design language that is as ground-breaking as it is aesthetically intriguing.
Related: Interview With Samuel Ross for DSCENE Magazine
This collaboration between Kohler and SR_A, grounded in principles of optimism, disruption, and exploration, promises to revolutionize the way we perceive and interact with water. The faucet's launch at Design Miami/ is a symbol of the potential of their shared vision. As it unfolds, the partnership is set to deliver a water experience that is a testament to the transformative power of design.
Discover more in our gallery: