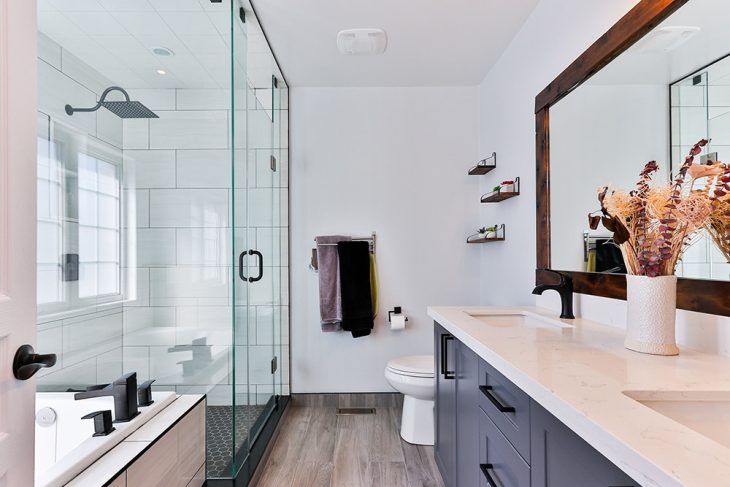 For many homeowners, the bathroom is the ideal oasis. It's a special spot in your home where you can begin your day with a revitalizing shower and retreat after a demanding workday. Making your bathroom a relaxing haven should be a top priority in light of this.
It may be time for a remodeling project if your bathroom needs updating or you want to give it a facelift. Doing so can provide the room with a new look and even help increase the overall value of your property.
Researching the latest trends can help you come up with ideas for how to make your bathroom trendy and practical at the same time. Still, you should be prepared with a budget beforehand because a bathroom renovation project can be pricey if it requires a complete overhaul. If you're planning a bathroom renovation soon, working with professionals specializing in ensuite renovations is a wise choice.
Most ensuite bathrooms are attached to the master bedroom, but there are exceptions depending on the layout of your house. Generally, ensuite bathrooms are meant to be more private than a guest bathroom, allowing you to impart a creative touch to the space. The versatility of an ensuite bathroom in terms of style, size, and design is one of its benefits, especially if you want a complete makeover.
If you want a stylish and functional bathroom, here are some remodeling suggestions worth taking a look at:
Maximize the storage options
Consider storage as a top priority when thinking about remodeling your bathroom. The storage options you'll choose will make your bathroom both stylish and functional. Of course, the best strategy is to make the most of every available storage space.
Any bathroom can feel crowded and disorganized due to clutter, which can also increase the risk of accidents.
You can incorporate storage into empty spaces above toilets and behind sinks. For example, you can install a robe hook on the back of the bathroom door. It's a practical and subtle addition to towels or robes. Use the space beneath the sinks, behind the door, and above the tub and toilet.
Here are other storage ideas to consider for your upcoming remodel project:
Install towel bars, racks, hooks, and other implements you can install behind or on the bathroom door.
Use hanging door pouches to store small items such as makeup or brushes.
Place your medicine cabinet and other shelving on the walls.
Upgrade the lighting
The lighting in your bathroom should be a priority during your remodel project. A combination of LED recessed lights and wall sconces next to or over the mirror is ideal.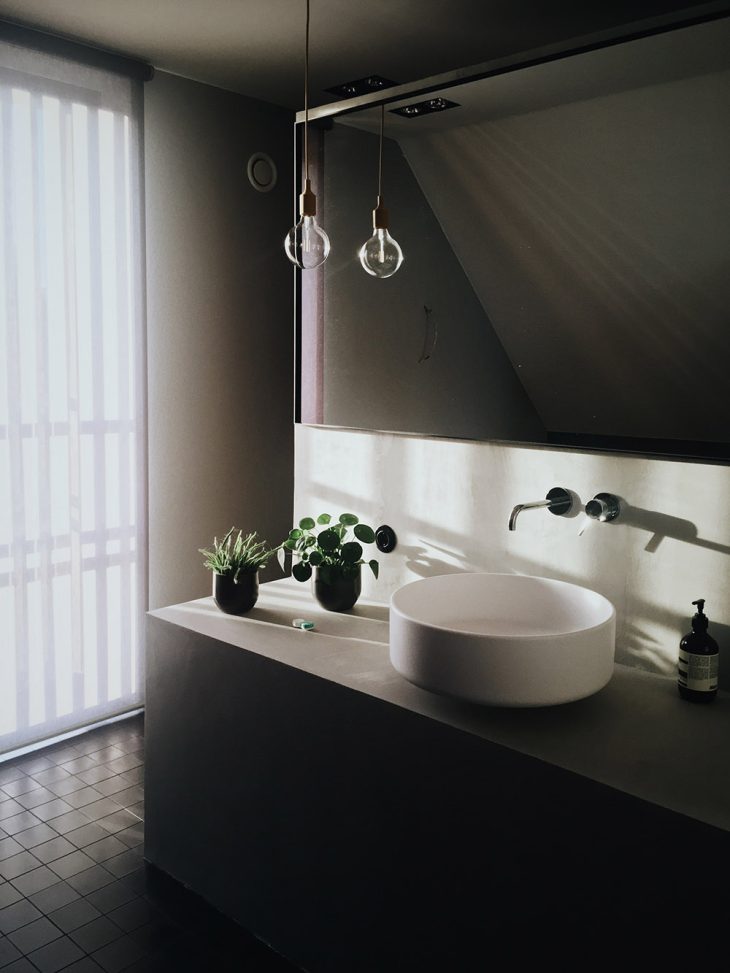 Overhead lighting is essential to giving your bathroom a trendy and practical look. For ambient options, you can choose frosted glass fixtures or track lighting. Also, consider pendant lighting, which allows the light to scatter and creates the illusion of a striking centerpiece.
Select the right color and pattern combinations
The patterns and colors you choose have an effect, either making it appear larger or smaller, just like in the other rooms in your home.
One way to be smart with colors and patterns is by limiting the details. As an example, decorative tiling is more likely to make the room feel crowded. It might be best to maintain a combination of two colors. You can also try diagonally placed floor tiles or a large-scale pattern.
When it comes to color combinations, white and gray or any neutral shade is an excellent place to start. The color scheme imparts an airy and light feeling to a room, ideal for creating a relaxing ambiance.
Install double sinks
An upgrade for your bathroom worth considering is double sinks. Spending money on functional features like double sinks is worthwhile if you have enough room. One benefit is you no longer need to wait for your partner to finish personal routines because you'll both have one.
As for the style perspective, double sinks are available in various designs. You'll find the one that best fits the theme you've in mind.
Select flooring that is both timeless and long-lasting
The ideal flooring in a bathroom should be highly durable. Some classic bathroom flooring options include ceramic, porcelain, and stone tiles, which are beautiful and water-resistant.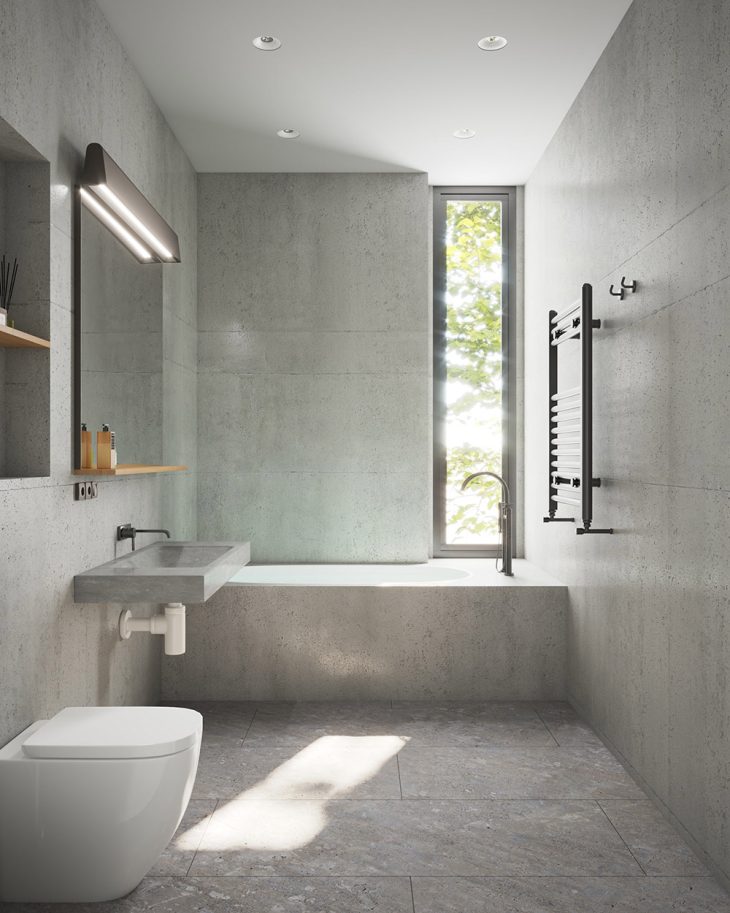 Regarding durability, baseboard tiles stand out and can impart an elegant finishing touch to the space. In addition, because you'll be using the bathroom daily, the flooring should be appealing and durable.
Add a mirror
A mirror will always be a must-have in any bathroom. Whether you'll go for a standalone mirror for the area above your sink or one for your medicine cabinet, it's a crucial element that can work wonders in making the space bigger. If you have a small space to work with, adding a mirror can give the illusion of openness while also reflecting light.
Final thoughts
A bathroom is a crucial space in any house, so renovating it to be more stylish and practical is worthwhile. When the time comes to redesign your bathroom, these remodeling ideas will undoubtedly guide you toward designing the ideal bathroom that is simultaneously aesthetically pleasing and functional.
References
Murphy, Allen and Samantha Allen. "How Much Does A Bathroom Remodel Cost?" Forbes, February 28, 2022. www.forbes.com/advisor/home-improvement/bathroom-remodel-cost/.
Wallender, Lee. "Best Flooring for Bathrooms." The Spruce, December 1, 2021. www.thespruce.com/top-bathroom-flooring-options-1821353.