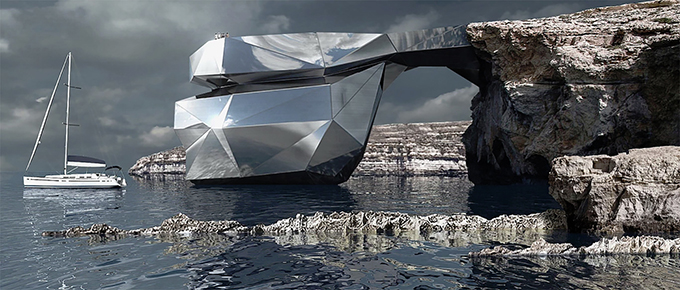 Svetozar Andreev designed a multifunction exhibition complex called The Heart Of Malta, on the site of the world famous Azure Window, (Maltese Republic, Gozo Island, Dwejra), that featured in Game Of Thrones, before being destroyed by a storm in March 2017. Take a look at the complete story after the jump.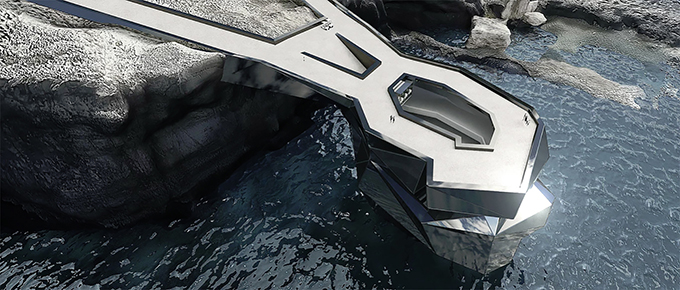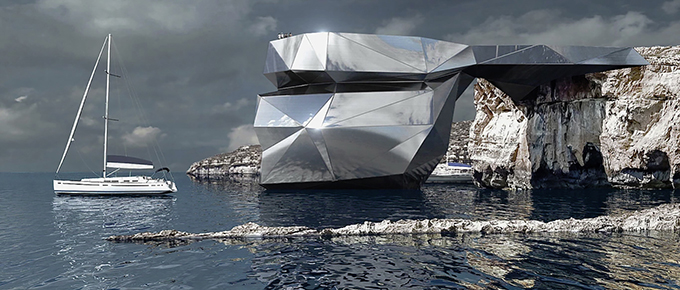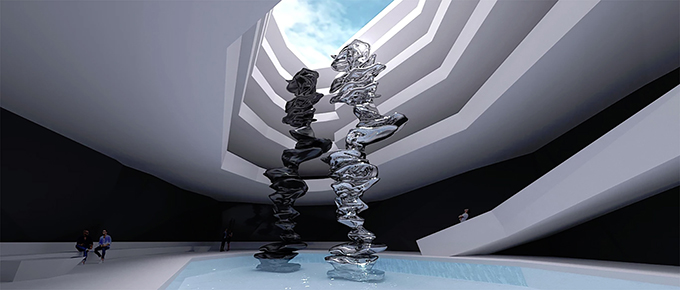 From the architects: The complex, with its spiral structure and over 5000 sqm of exhibition space, is destined to become a new architectural landmark and cultural point of interest for Malta and Gozo, and a monument to the iconic arch.The space within the complex is designed to accommodate dynamic laser shows and themed digital exhibitions devoted to art, science, culture and the history of Malta and the world, as well as staging concerts, TV broadcasts, and other events.
The design was officially submitted to the Maltese government at the beginning of 2019, and has elicited strong interest in both local and international media, with coverage by CNN Travel (USA, Japan, Greece), The Daily Telegraph (UK), The Daily Mail (UK), Geo(France), ELLE Decor(Spain), Le Figaro (France), National Geographic (Czech Republic), Condé Nast Traveller (Spain), La Vanguardia (Spain), La Stampa (Italy), Bild (Germany), NZ Herald (New Zealand), and many other publications, including leading architectural and interior design periodicals, as well as cover features and the in-flight magazines of (Thomas Cook) Condor and Alitalia Airlines.
In February 2019 we announced a joint presentation to showcase class-leading companies with proven worldwide track records which are either ready, or considering the opportunity to take part in The Heart Of Malta exhibition complex project. Among these companies we presented FLOS (Italian Designers Lighting), Vondom (Outdoor and indoor avant-garde furniture collections), Solarlux and Cero (Glazing Systems). At the beginning of July 2019, the plan of the Heart Of Malta received the endorsement of one of the world's leading corrosion experts, Alec Groysman, Chairman of the Israeli Society of Chemical Engineers and Chemists, Technion Institute: ("It Will Be The New Symbol Of Malta").
In an online poll conducted by Malta Today, 67% responded in favour of the development.
Heart Of Malta Exhibition Complex Project: Idea, Architecture and Interior Design – architect Svetozar Andreev. Сopyright © Svetozar Andreev, 2018-2019.
Find more projects by Svetozar Andreev: www.hotei-russia.com