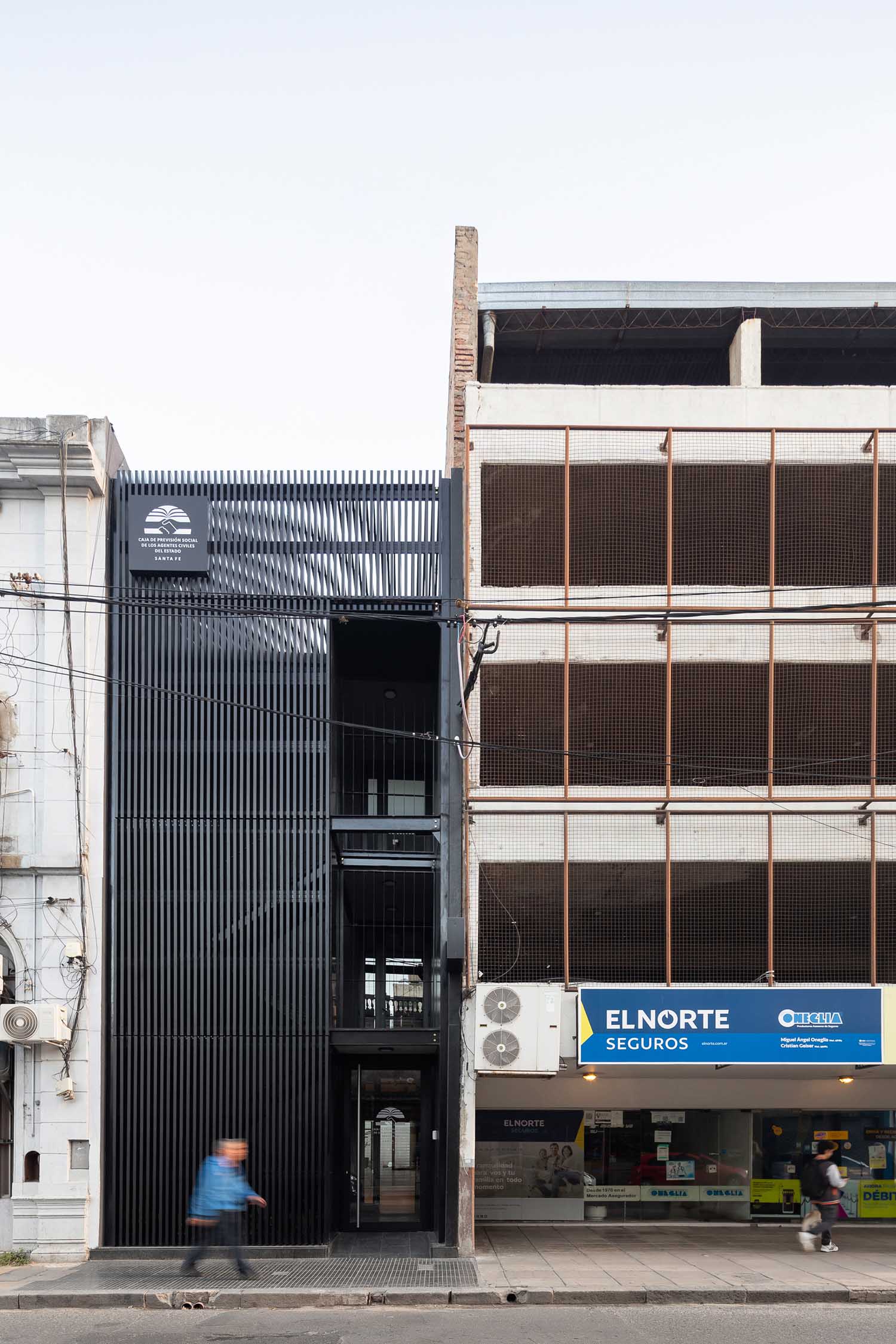 Arrillaga Parola Arquitectos (AP/+) designed the new archive building of the Social Welfare Fund of the province located in Santa Fe, Argentina. The design of the new building consists of three distinct levels. The ground floor and the first floor have been allocated for file filing areas, which are conveniently located adjacent to the workstations. Additionally, these levels will house essential amenities such as toilets and a kitchen. The upper level features a versatile space designed to accommodate a variety of events and social gatherings. The architectural challenge arises from the intricate characteristics of the lot, namely its minimal frontage measuring only 4.5 meters wide. Furthermore, the lot is sandwiched between two imposing dividing walls, adding to the complexity of the project. These unique site conditions present a formidable task in terms of programmatic design.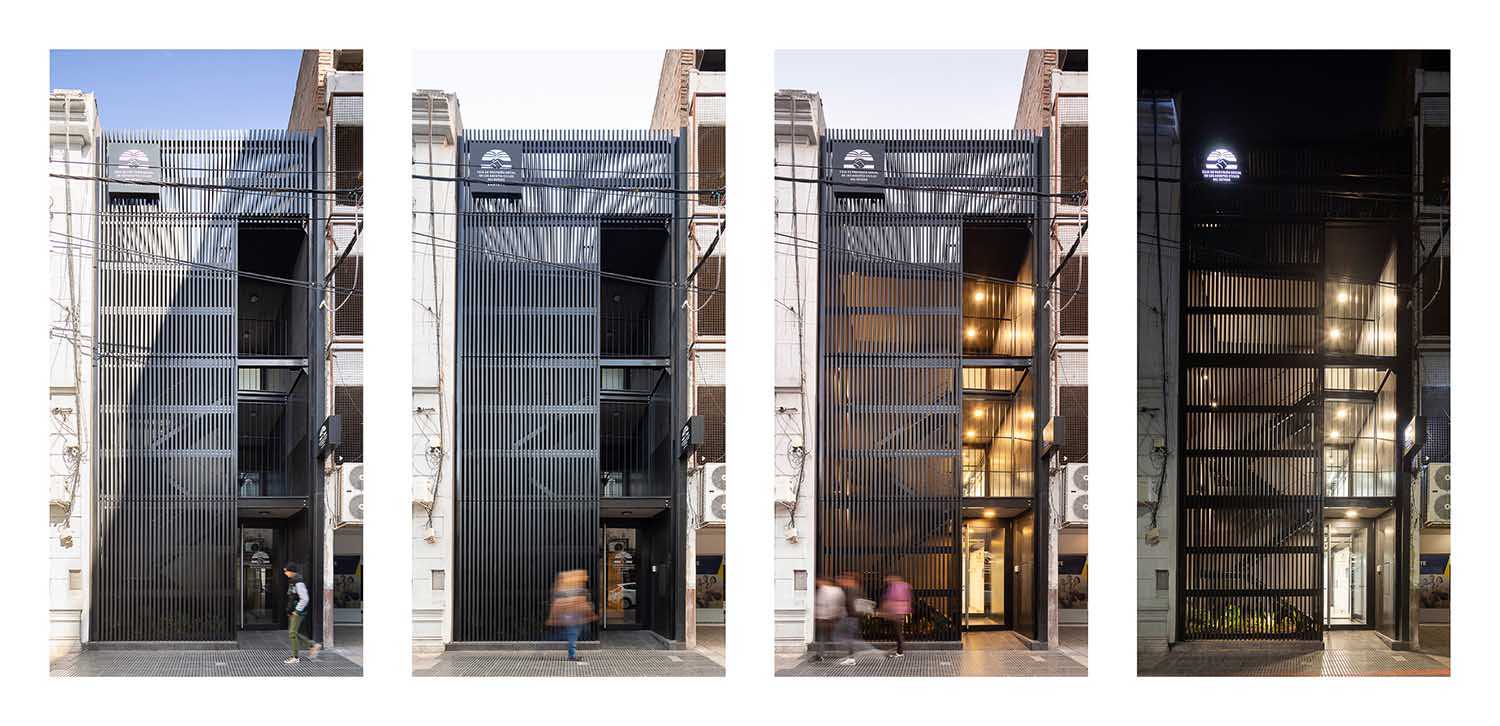 In response to this design challenge, the proposal ingeniously integrates TWO COURTYARDS, strategically positioned at the front and rear, to serve as vital sources of illumination and fresh air circulation within the interiors. Each courtyard is thoughtfully tailored to possess distinct attributes, enhancing their individual functionality: The front courtyard serves as a discerning element, delicately separating the bustling street ambiance from the serene interiors, thoughtfully designed to foster an environment conducive to focused work. Within this captivating entrance courtyard, a remarkable feature takes form as a meticulously designed staircase. This architectural element serves a dual purpose, ingeniously accommodating the specific desires of the esteemed client. Notably, it grants autonomous and seamless access to the second floor's striking Shared Use Multipurpose (SUM) space. The rear patio, on the contrary, has been thoughtfully designed as a tranquil retreat for rejuvenation amidst the demands of the workday. It seamlessly extends the work area, creating a harmonious and organic connection.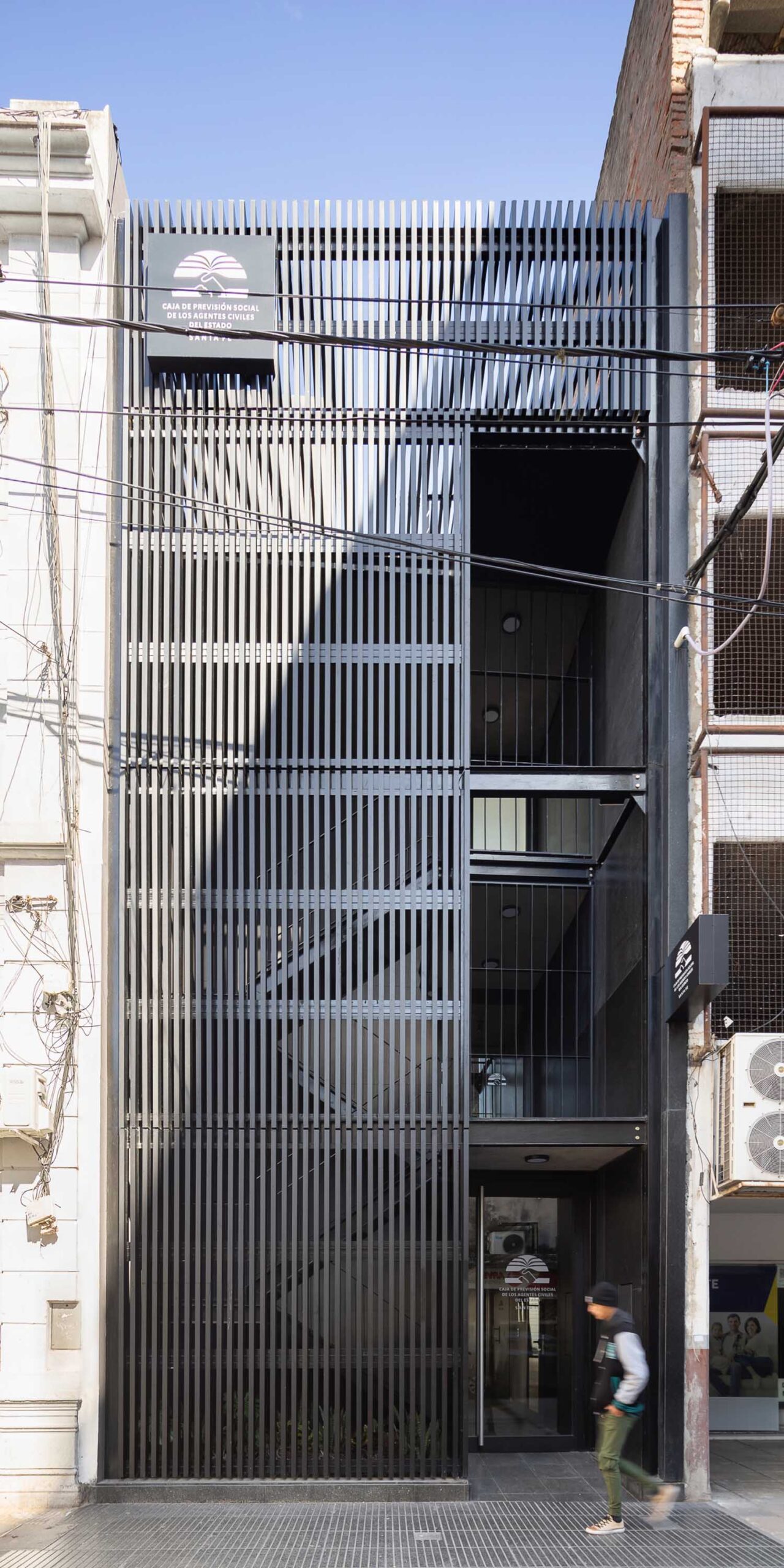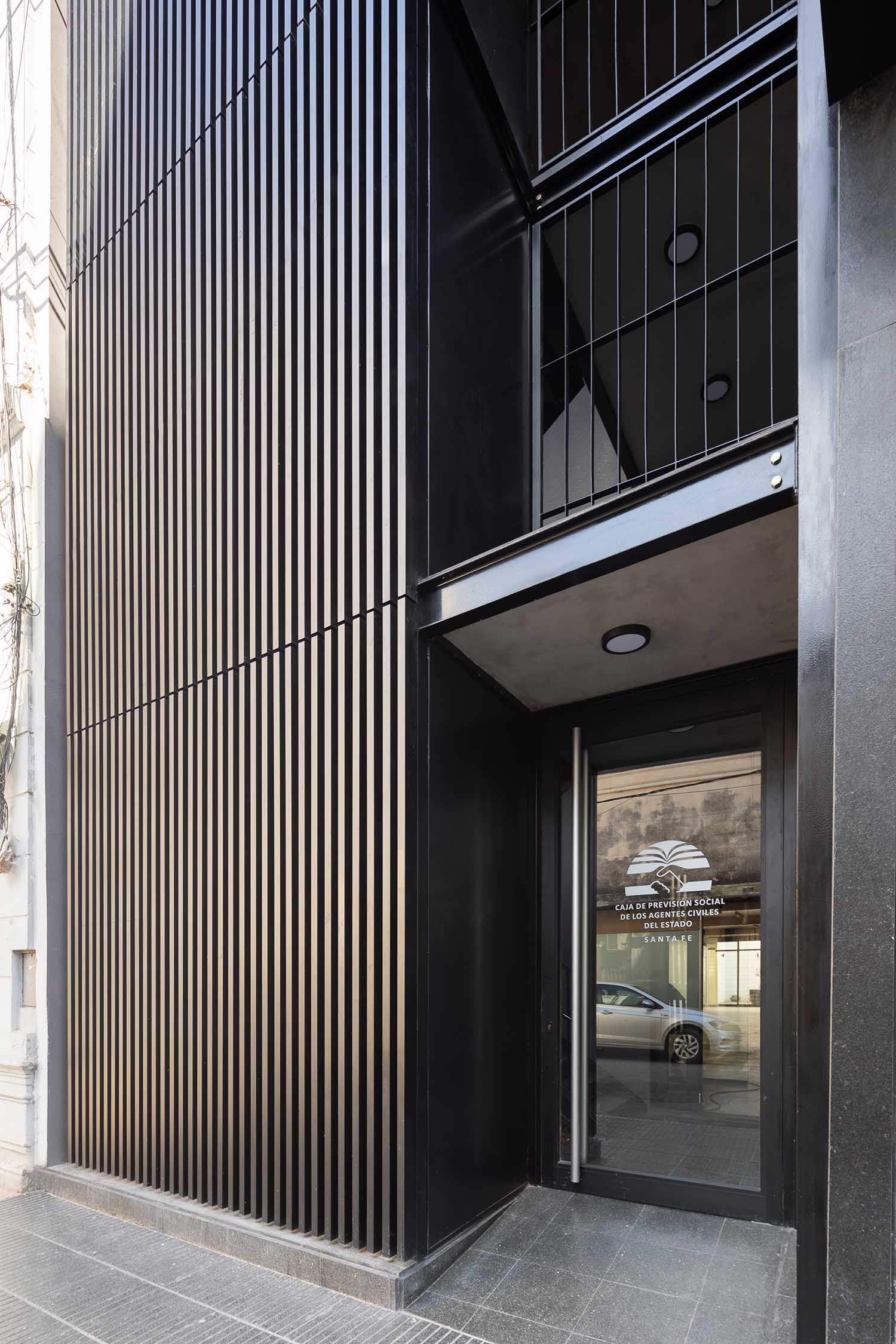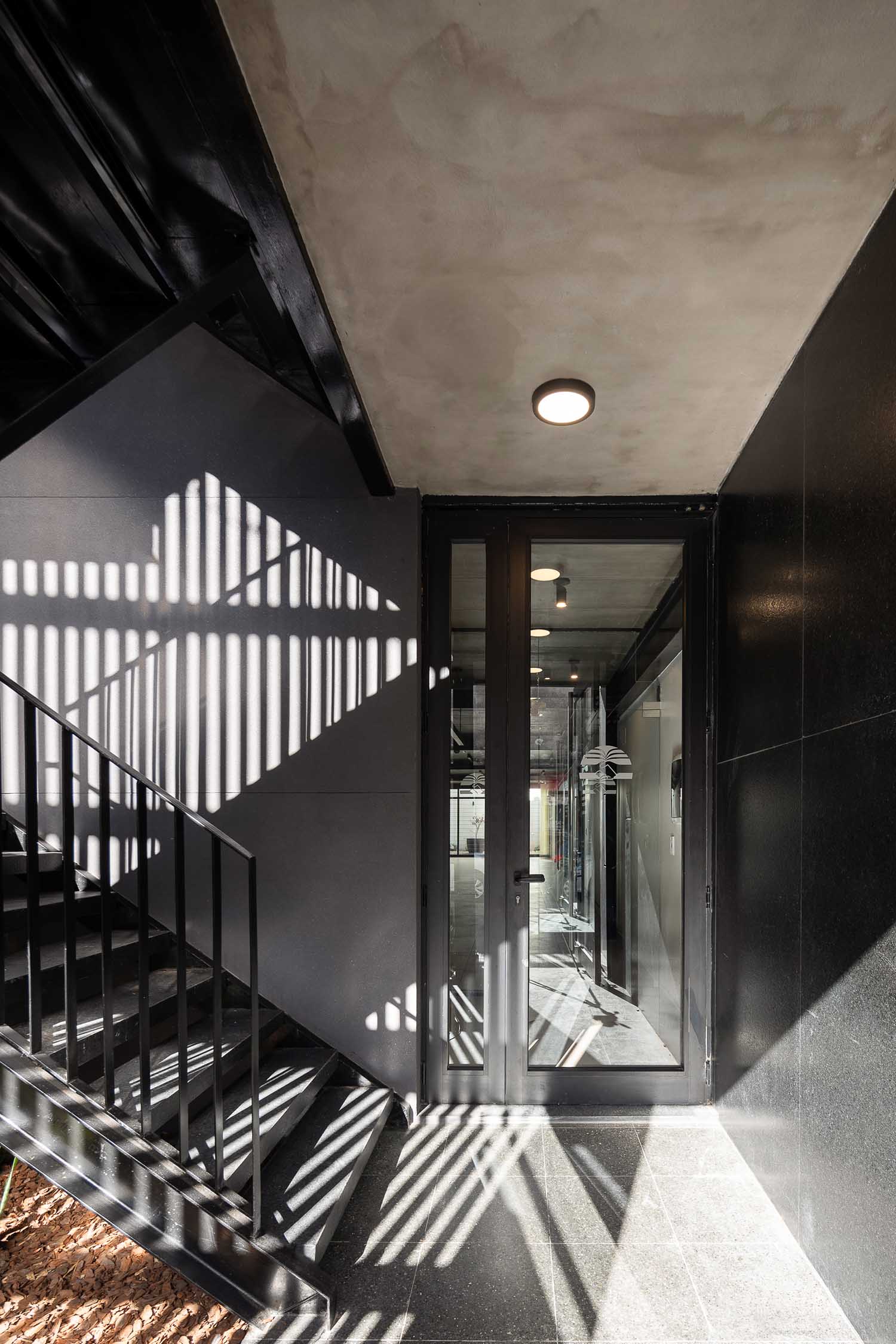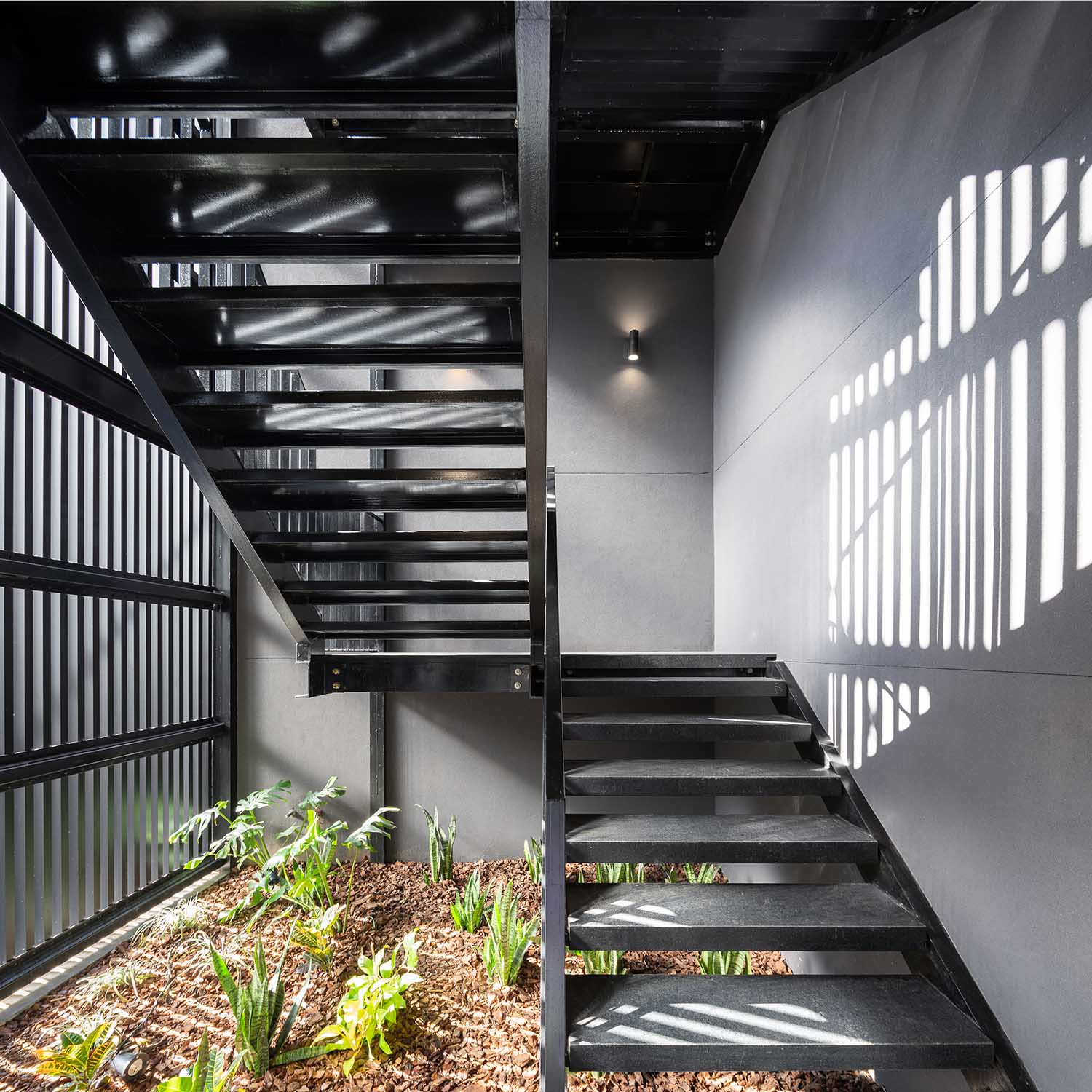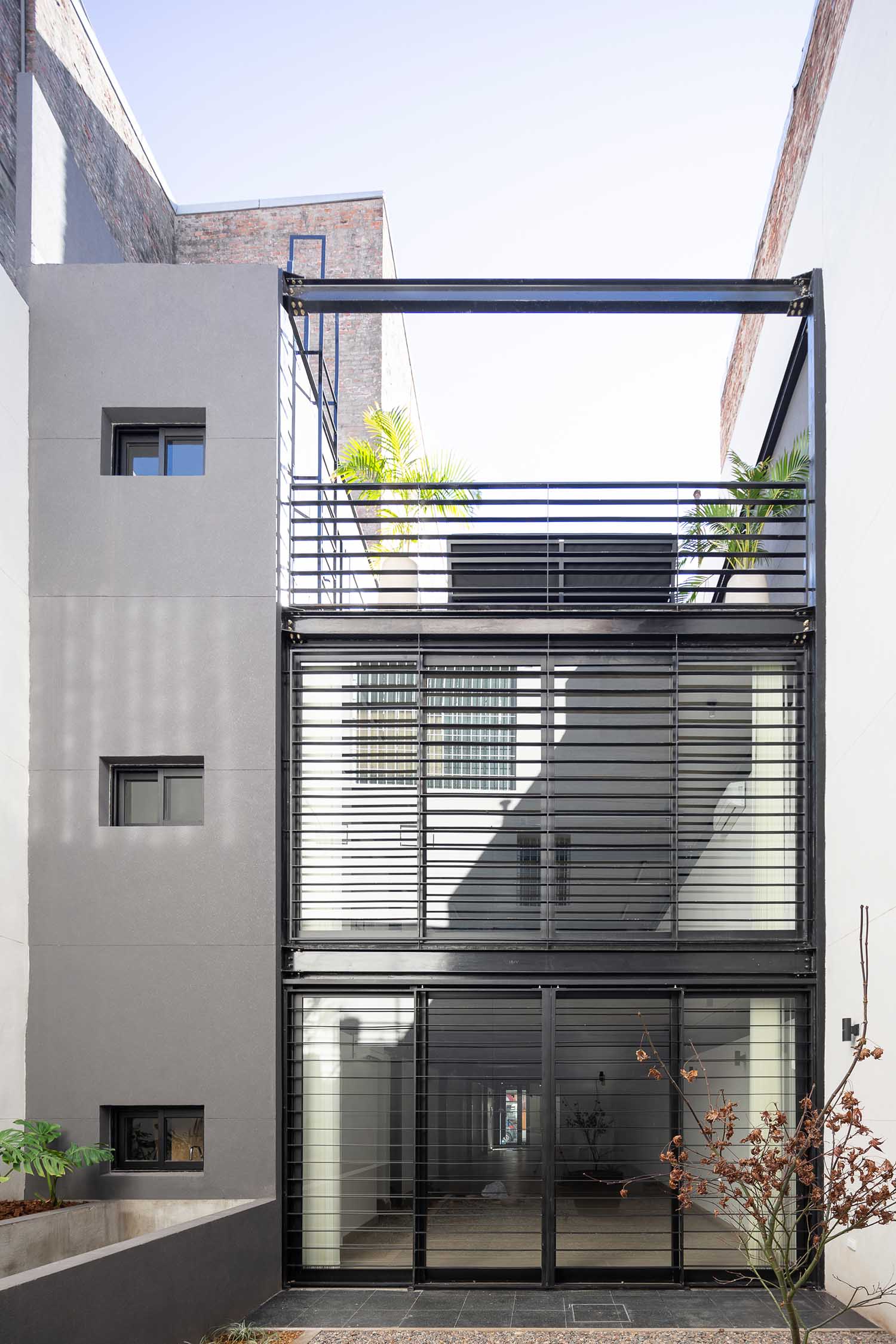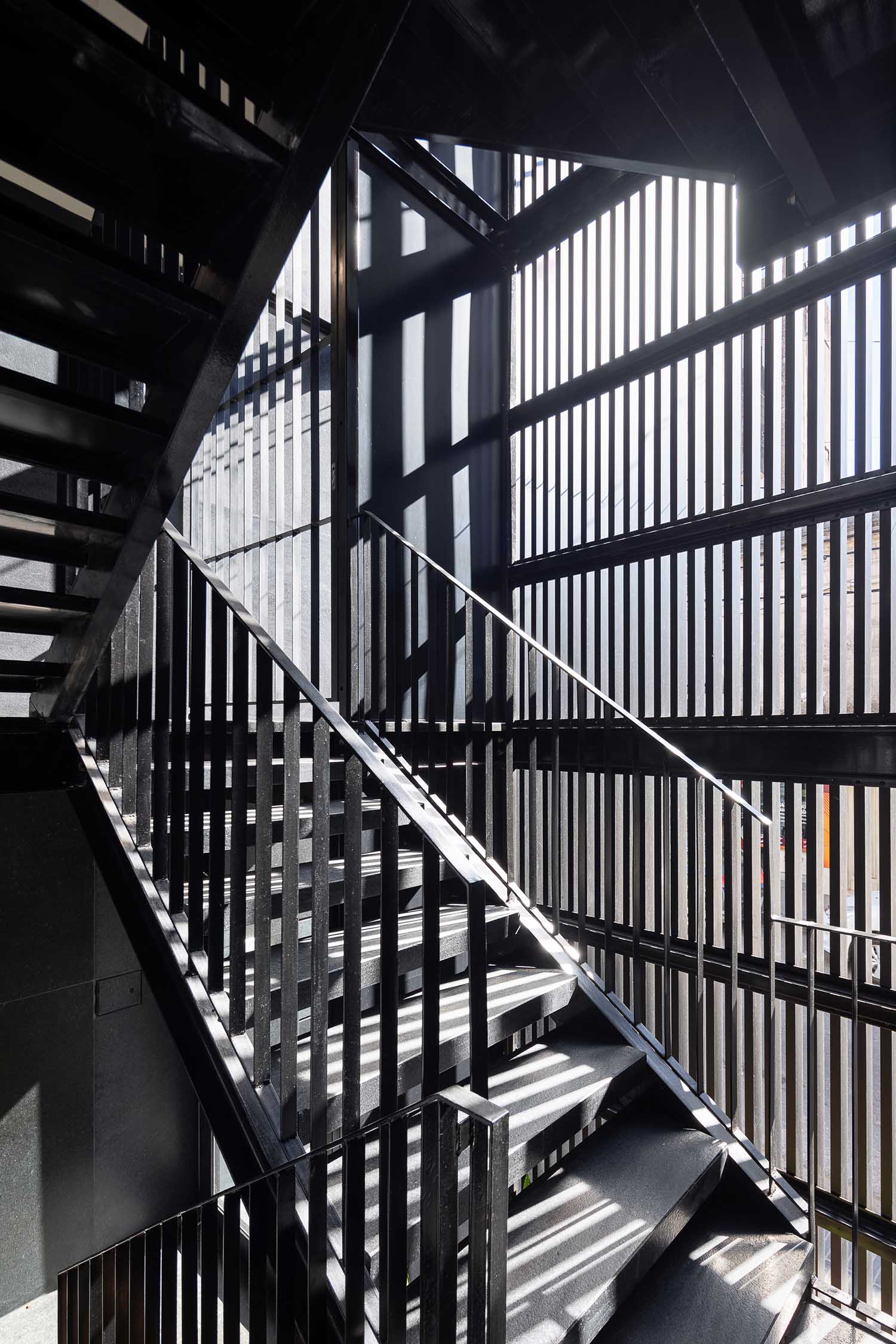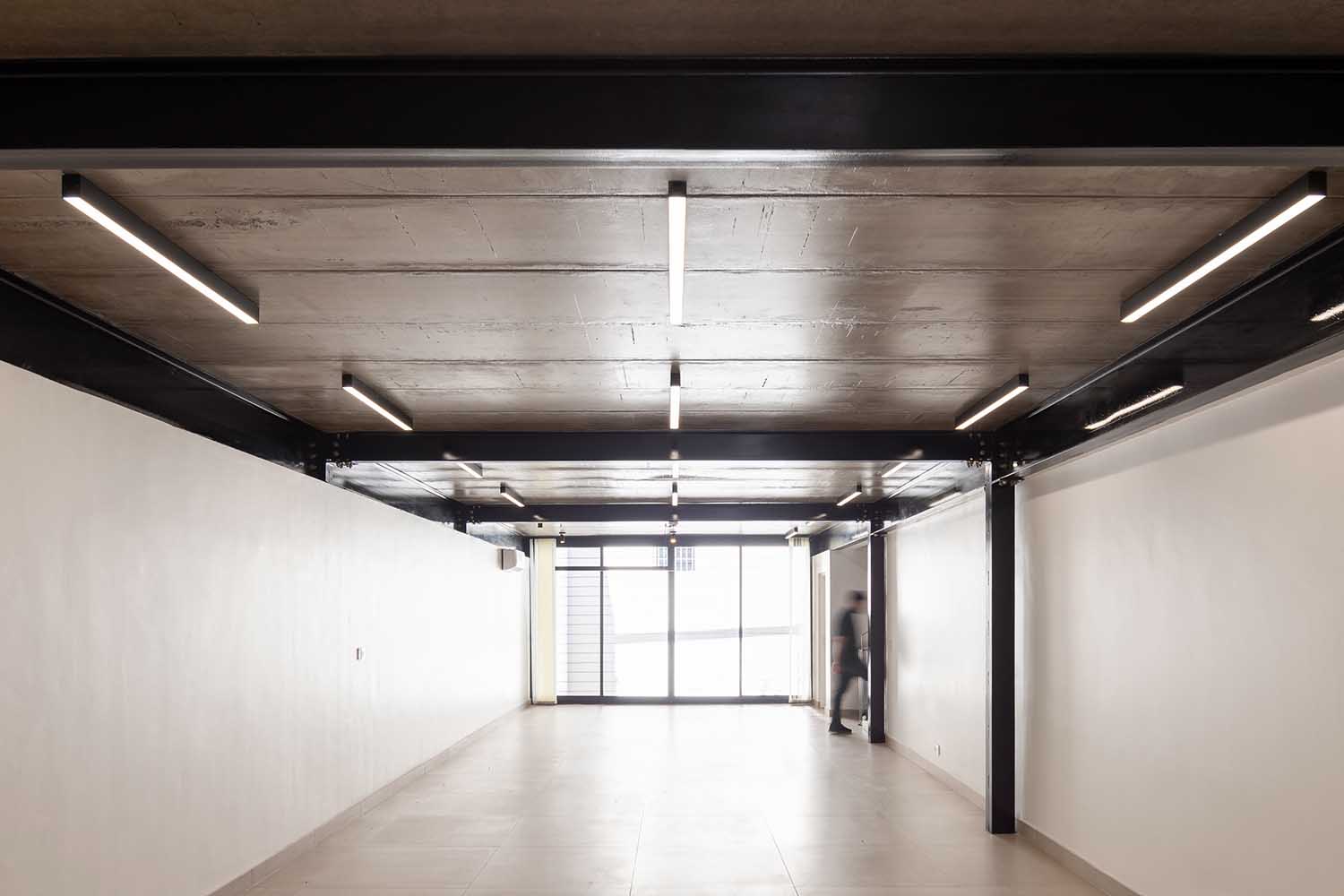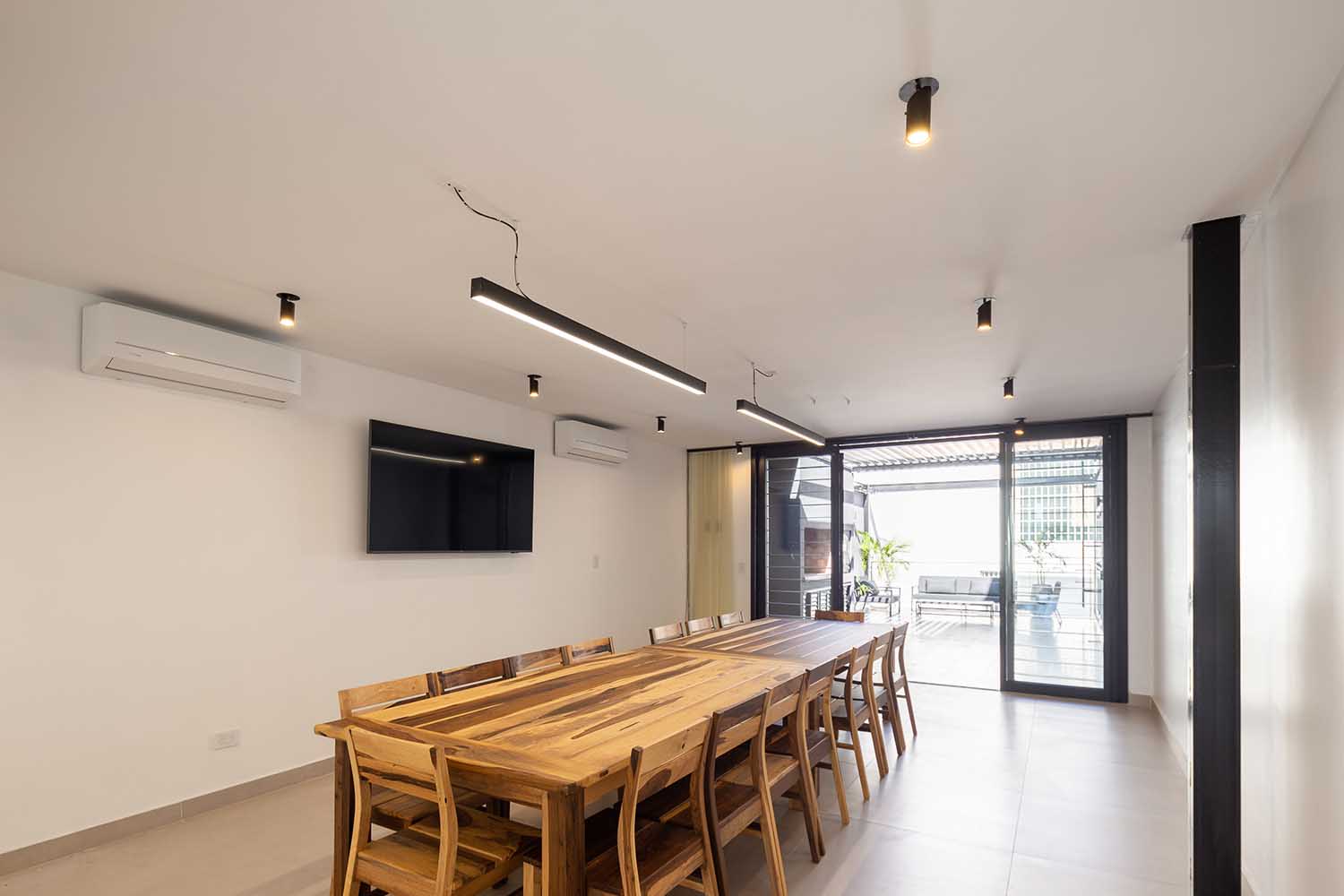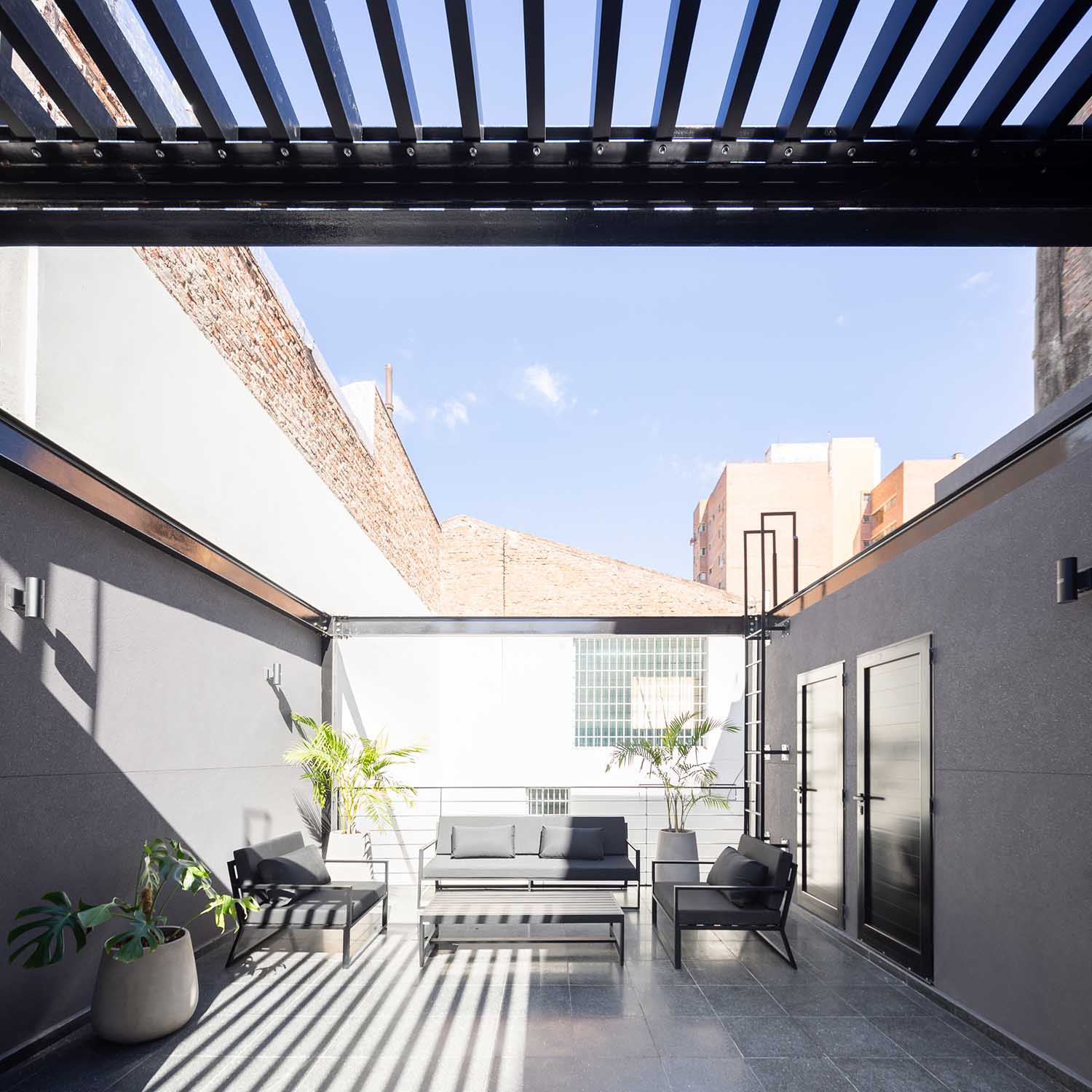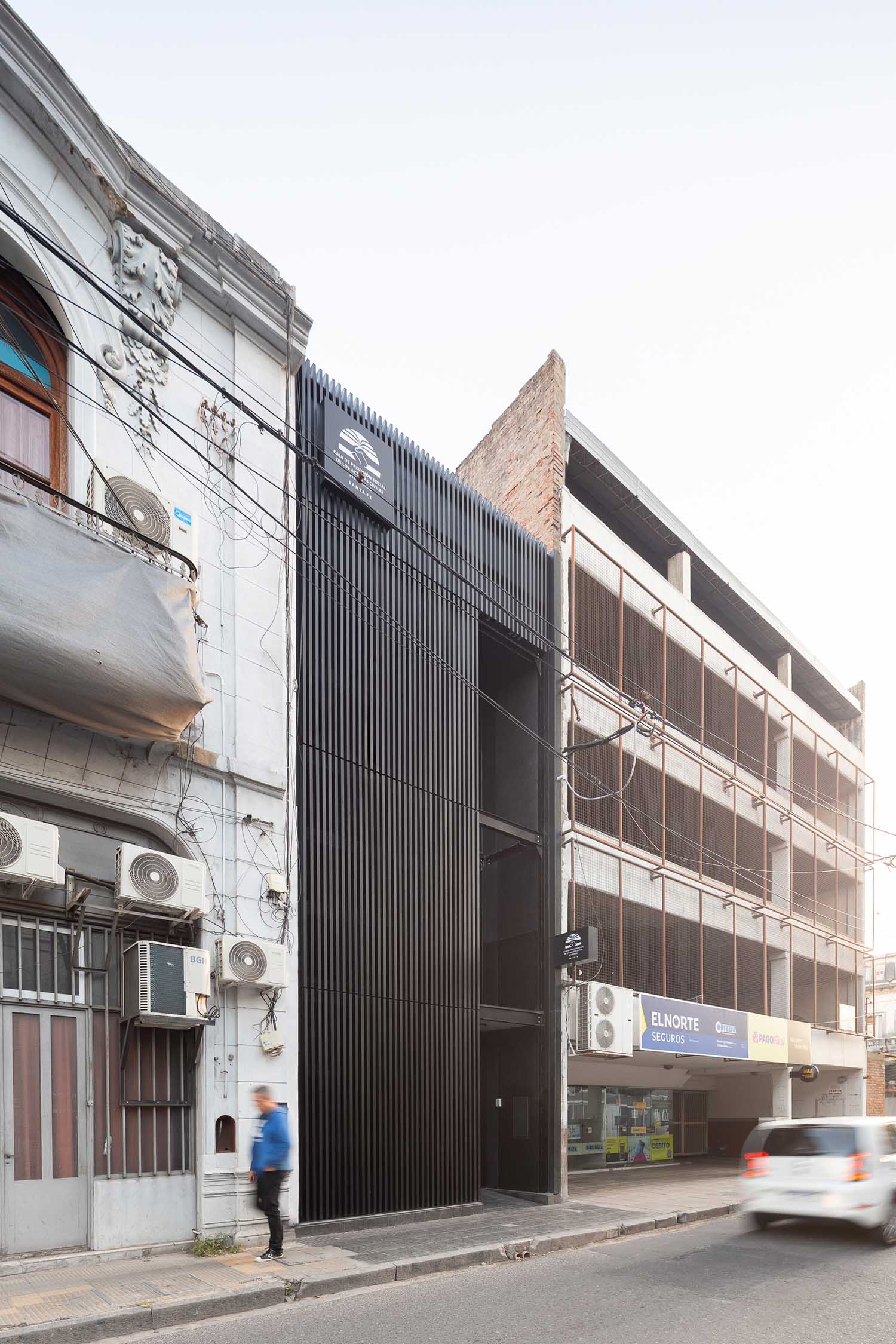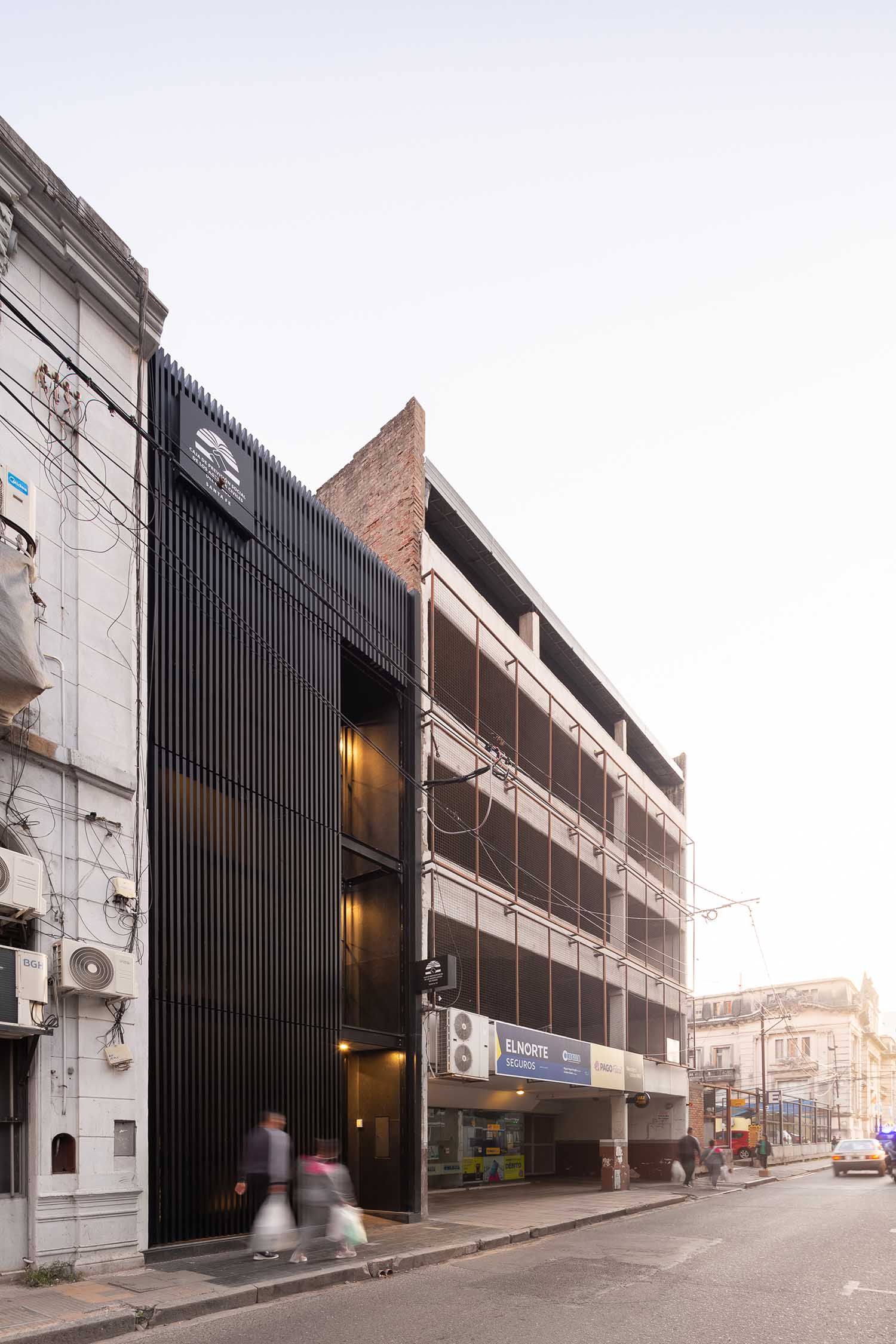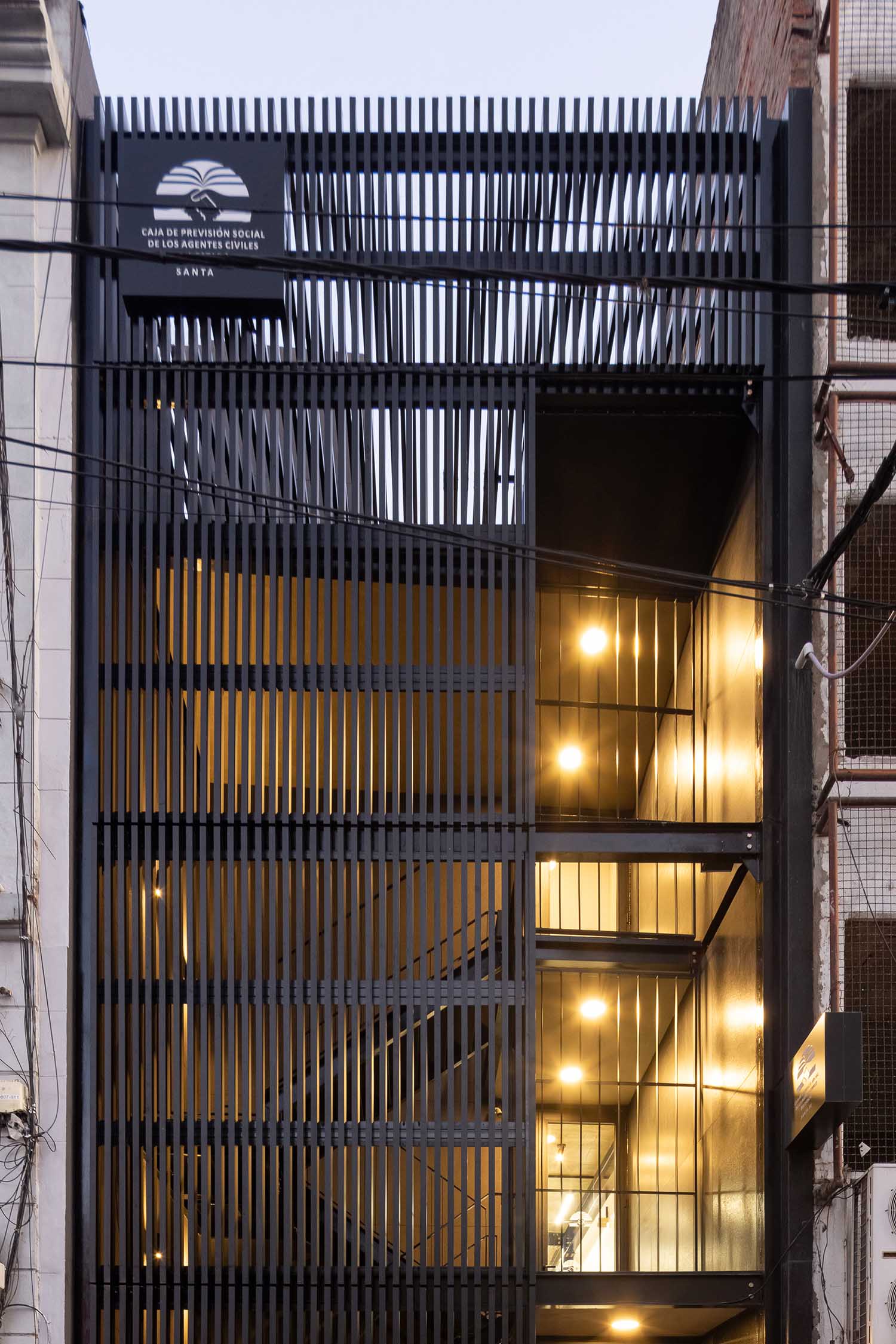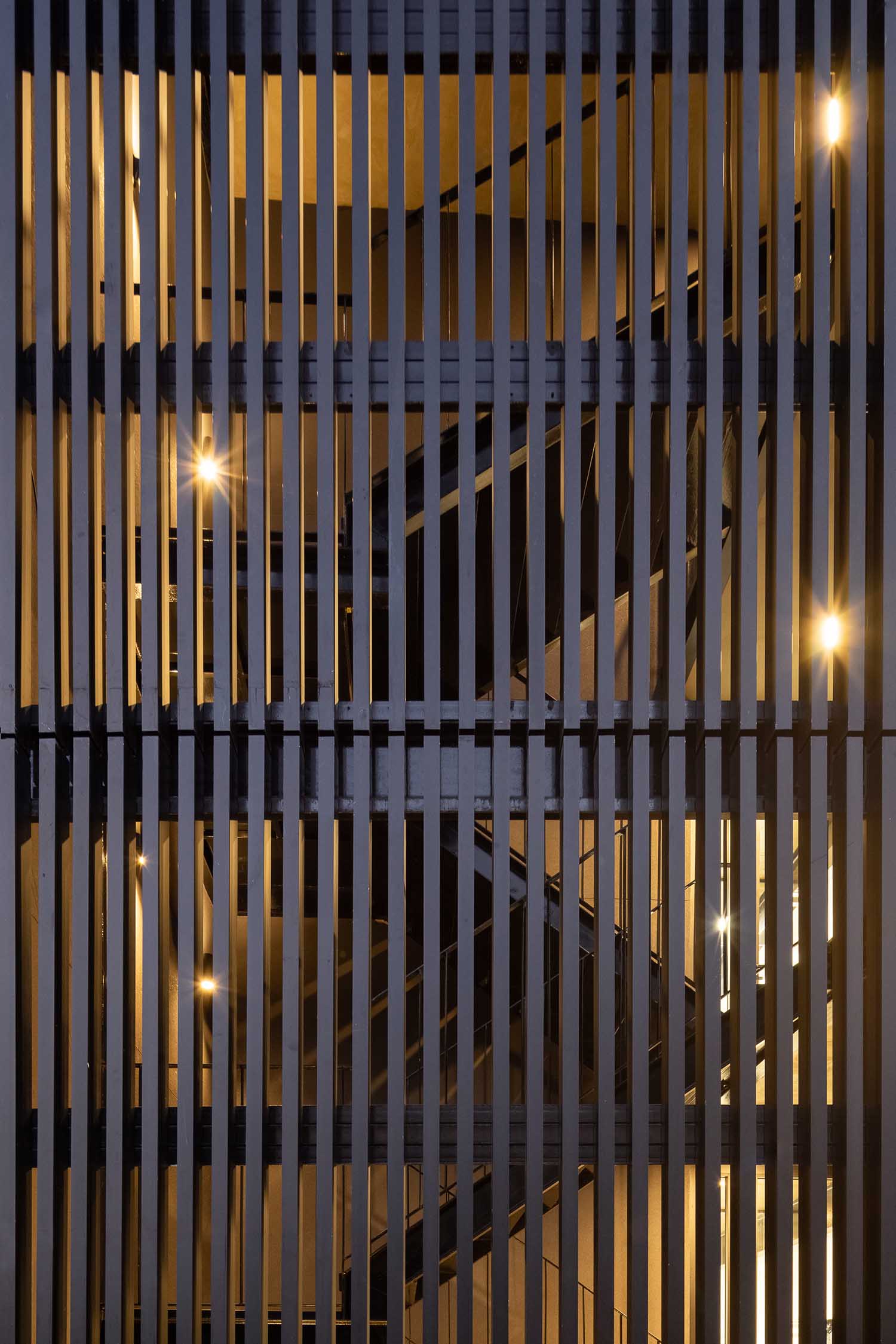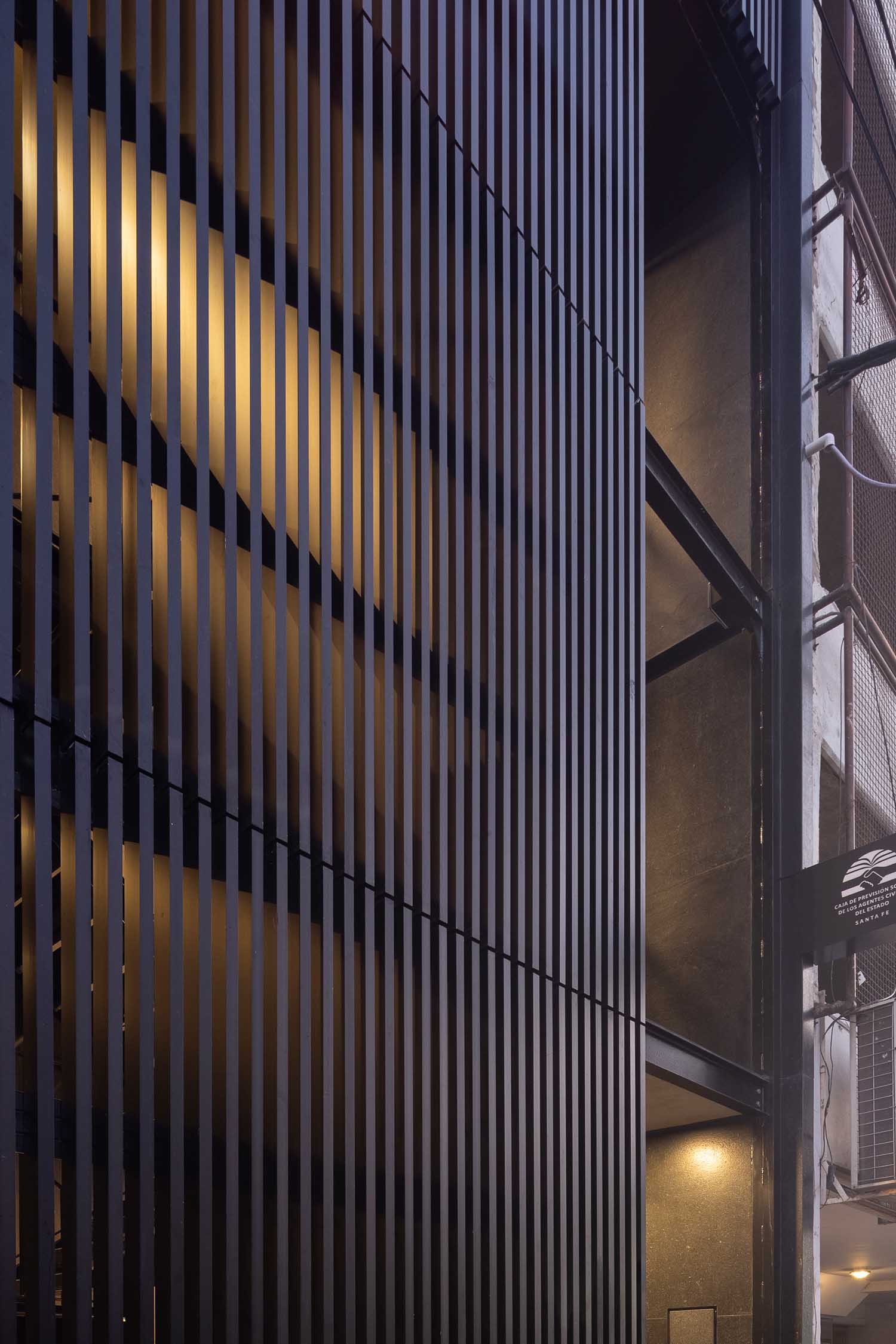 From a morphological standpoint, this project has been envisioned as a visual respite, a tranquil oasis amidst a backdrop of overwhelming visual and auditory stimuli. In this context, the "ventilated" black facade elegantly reveals glimpses of the patio and the staircase, serving as a captivating introduction to the interior space. This architectural design embodies a concept rooted in the principles of constructive simplicity and the restrained use of aesthetic elements.
The interiors of this space are characterized by their diaphanous nature, allowing for an open and airy atmosphere. The incorporation of free-standing plants adds a touch of nature, creating a flexible work environment. The simplicity and sobriety of the construction technique are showcased as the primary aesthetic element, emphasizing the beauty of the space.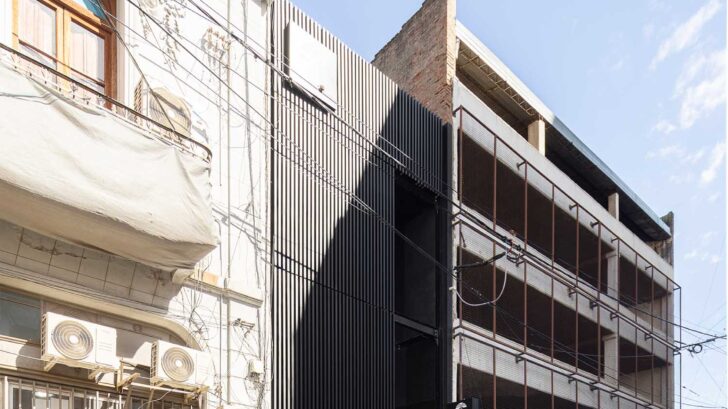 Project information
Title: Building file for the State Civil Agents Social Security fund
Studio: AP/+ ( Arrillaga Parola Arquitectos / + ) – www.lighthouse.com.ar
Location: First Board 2751 – 3000 – Santa Fe
M2 328.30 m2 Bedrooms – 24.48 m2 Semi Bedrooms
Project date:
Construction date: 2022 –
Project Team: Arq. Ignatius Arrillaga, Arch. Walter Parola, Arch. Mariano Clerk for AP/+ study
Director of works: Arch. Ignatius Arrillaga, Arch. Walter Parola, Arch. Mariano Clerk for AP/+ study
External Consultants Calculation of structural: Eng. John Manuel Fratti
Main Suppliers Work execution: Cocyar S.A
ILVA Porcelain Floors and Coatings
Profiling Facade ALUAR Argentine Aluminum
Elevator William Elevators
Landscaping Garden Elf
Lighting Zottico lighting
Interior furniture Furniture Natalia
Outdoor equipment Floor living
EMEGE Billboards Santa Fe Billboards