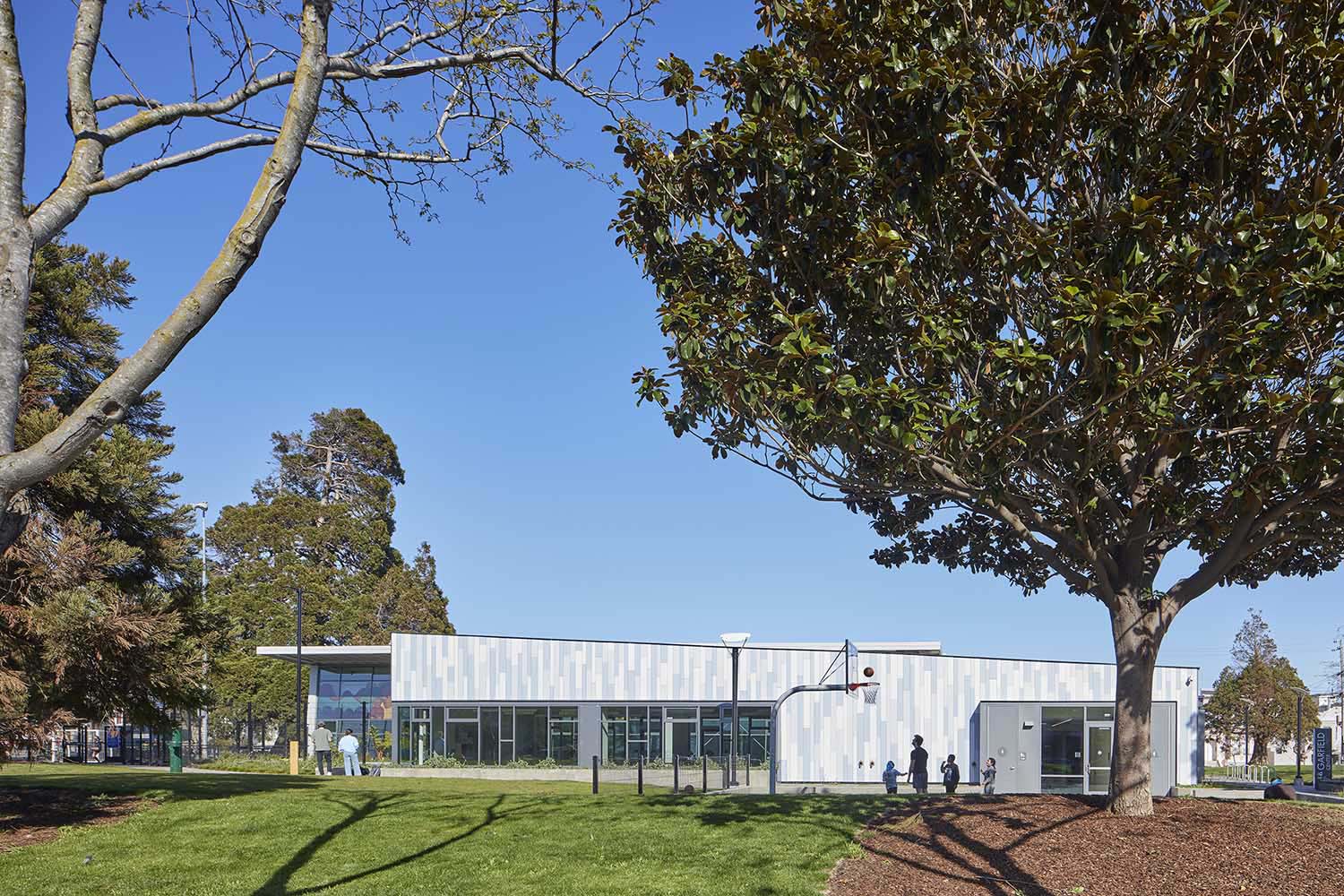 TEF Design in joint venture with Paulett Taggart Architects have recently completed the Garfield Center renovation and addition in San Francisco . Encompassing the renovation of a 18,600-square-foot midcentury natatorium designed by William Merchant and the addition of a new 3,400-square-foot clubhouse and connecting entry lobby, this project responds to the wide range of recreational and educational needs in San Francisco's Mission District, while strengthening its role as a rich cultural hub for community-building and interventional youth services. The center, an important facility within the San Francisco Recreation & Parks Department, anchors a 3.4-acre city park at the southern terminus of the richly muraled Balmy Alley.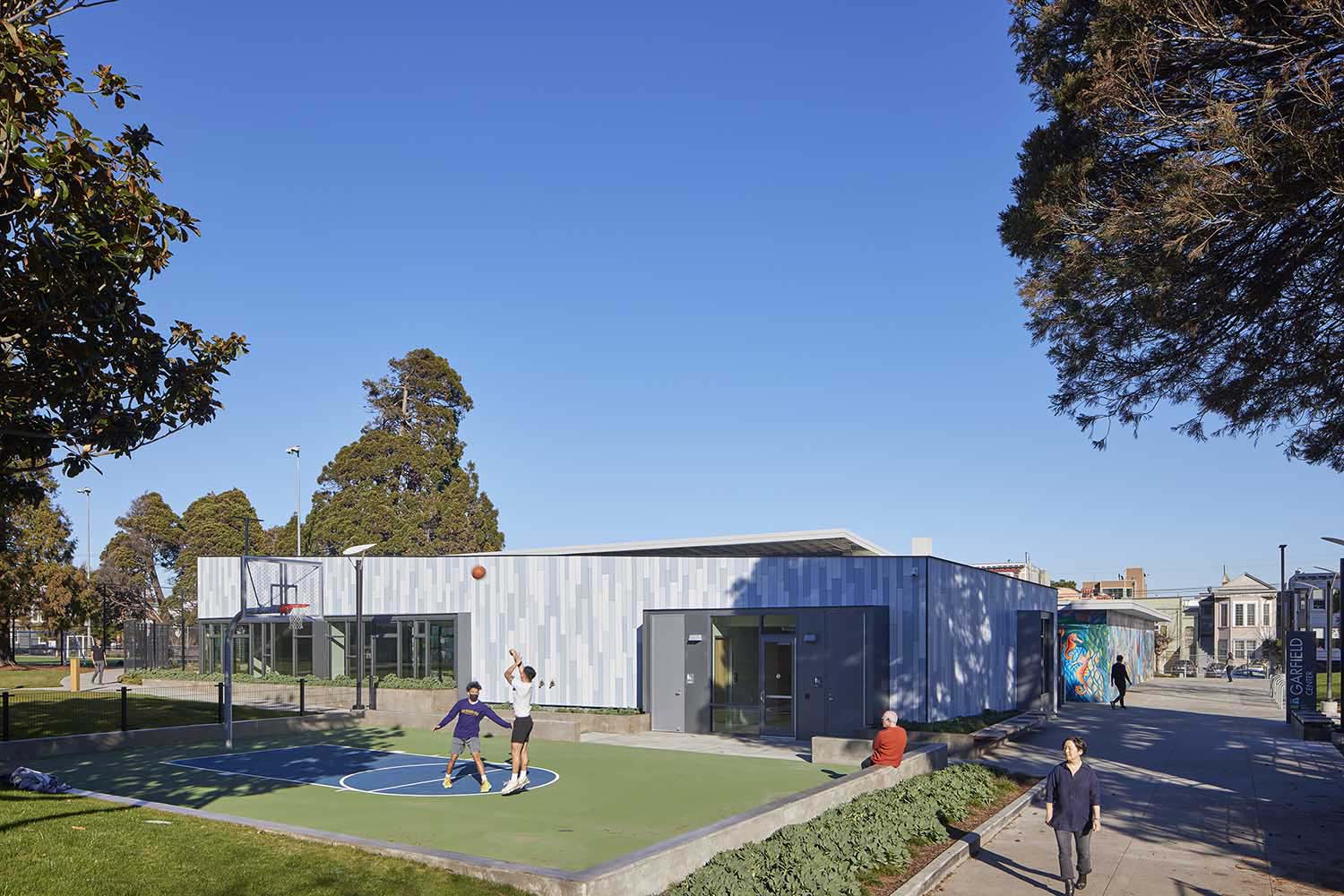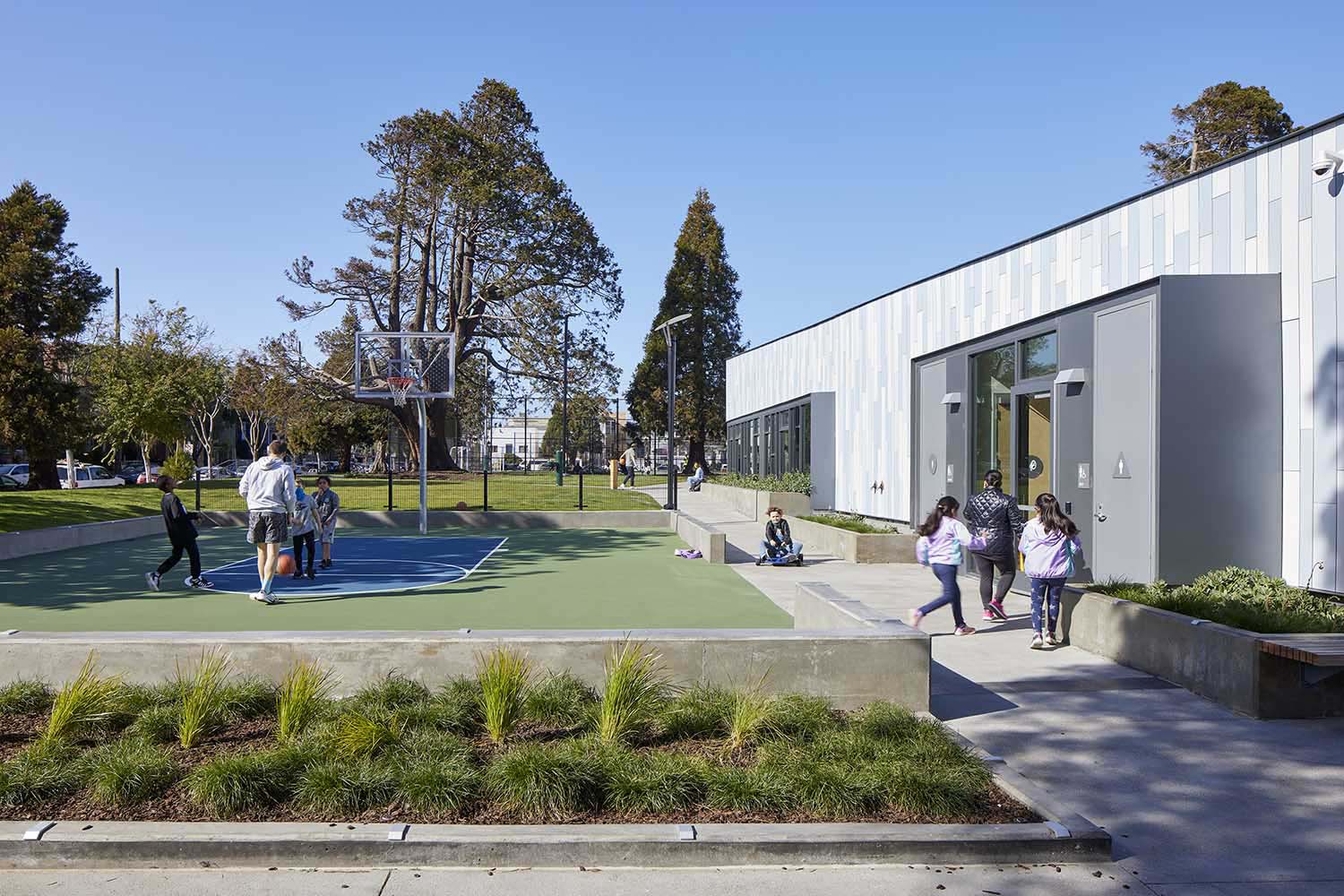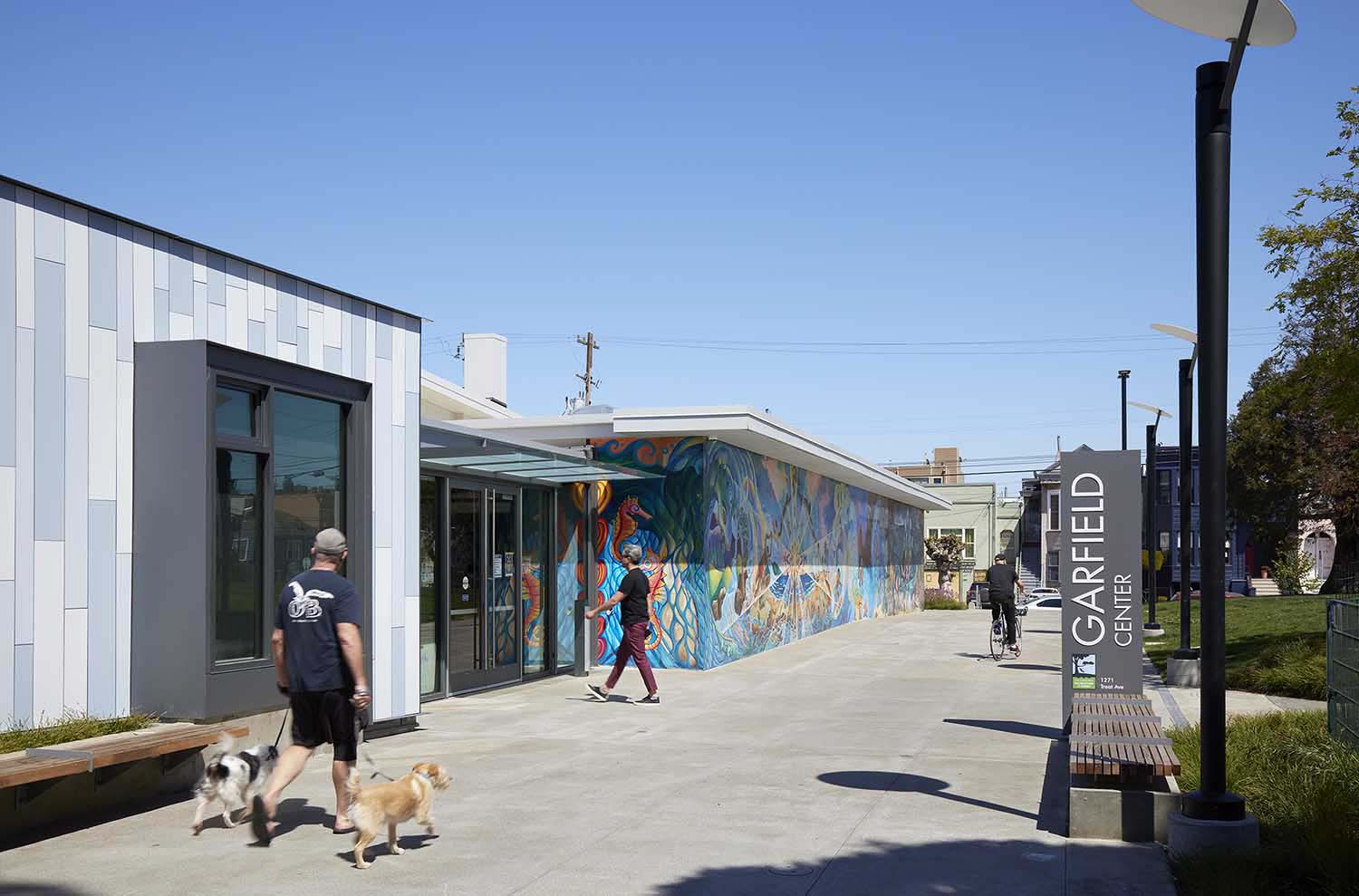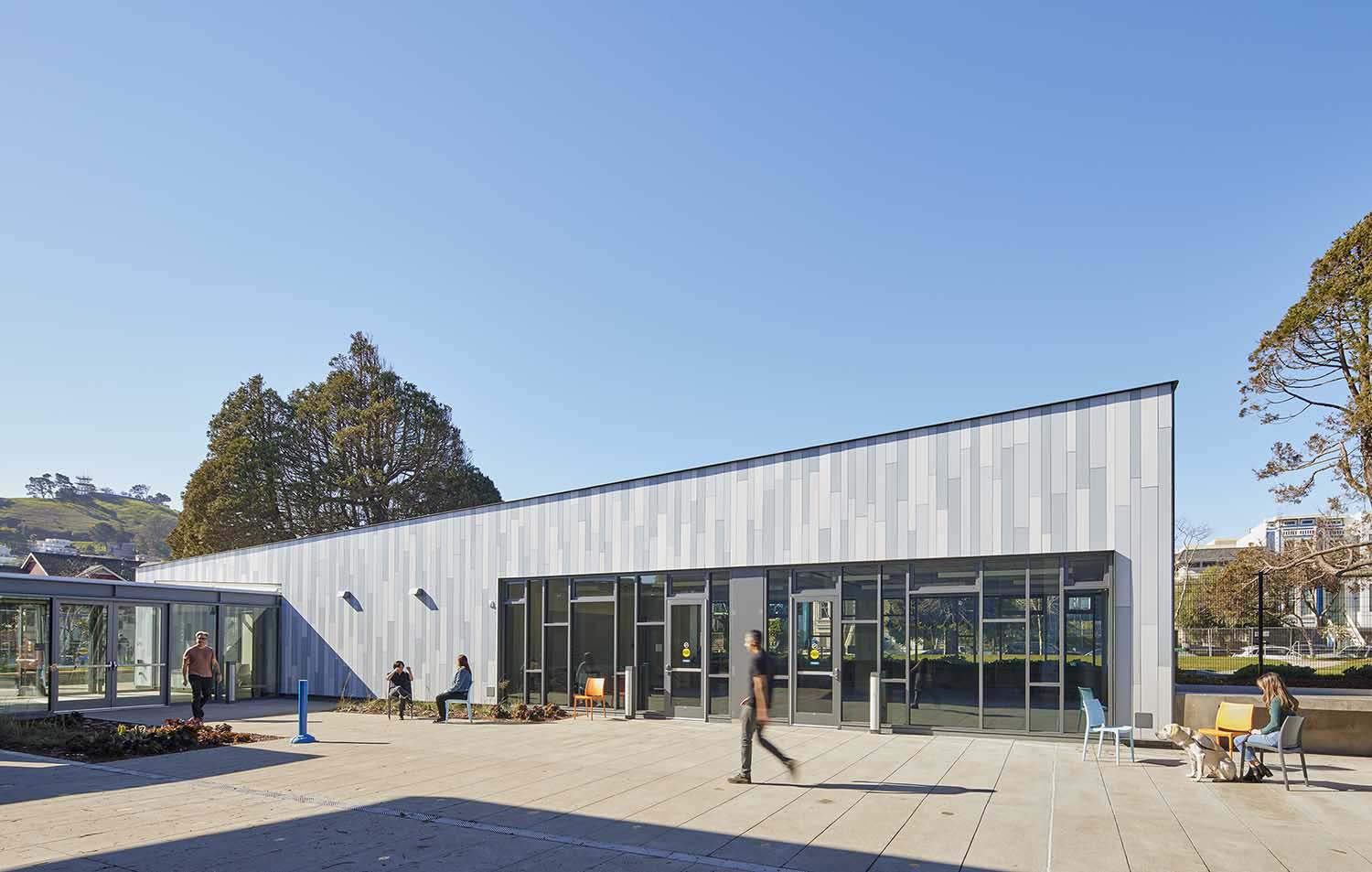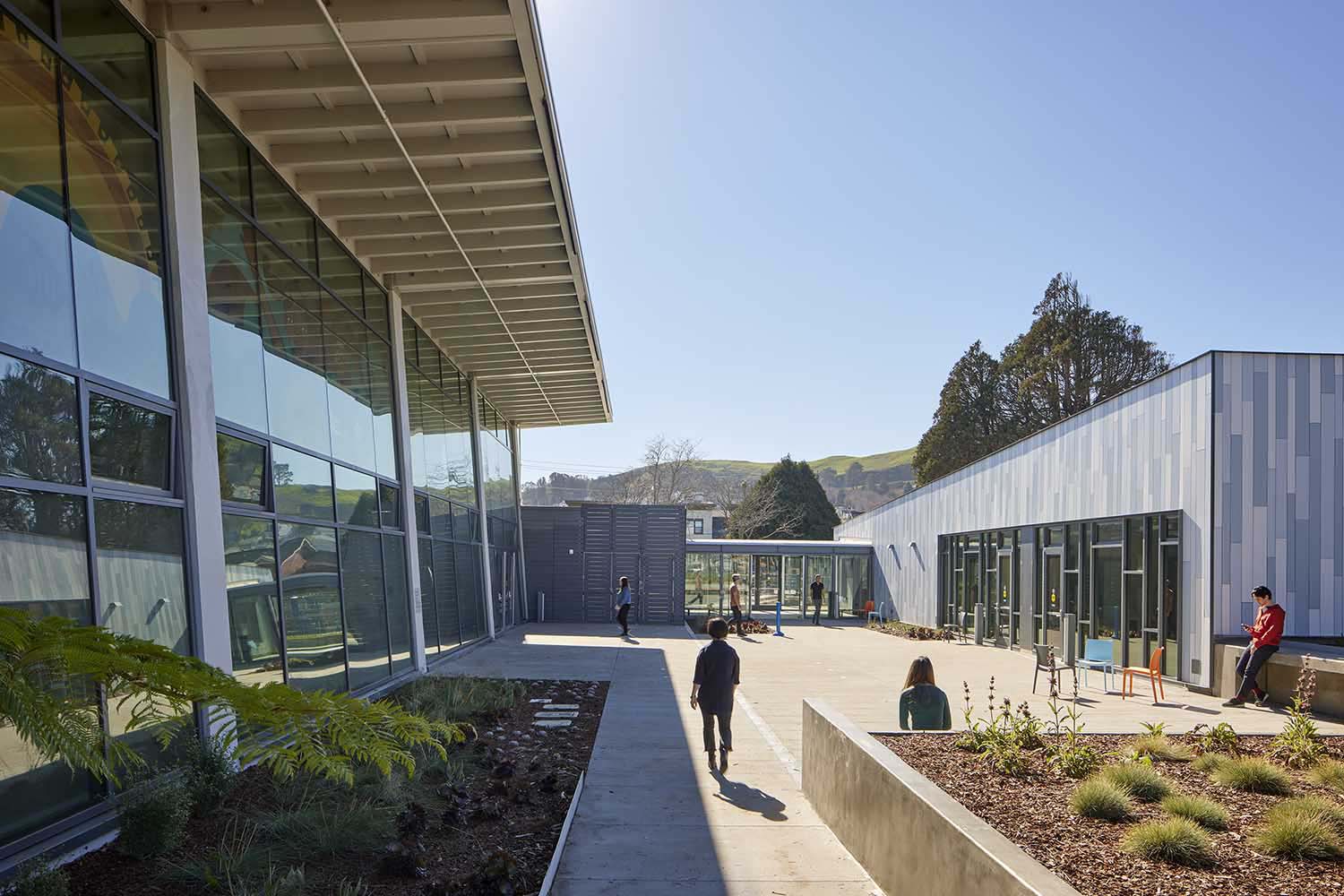 The 1980 diptych mural "Primal Sea" on the south façade was restored by its artist, Precita Eyes, as part of the renovation of the natatorium, which also removed nonconforming exterior extensions. The building's canted western façade was renovated with a glass curtainwall that showcases a vibrant mural by Bay Area artist Favianna Rodriguez that honors the Latinx diaspora of immigrants in the Mission. The mural was hidden over time. A movable bulkhead inside the renovated pool allows lap swimmers, young children, and elderly people with mobility issues to all utilize it at the same time. Modernized and reconfigured locker rooms and restrooms improve use and accessibility.
The clubhouse may be used after pool hours thanks to the glass entry lobby, which also provides views through the courtyard and the soccer fields beyond. The new clubhouse pays homage to the historic natatorium and opens to a new courtyard connecting the two buildings. It is covered in colorful phenolic panels and houses public restrooms and a versatile multipurpose area.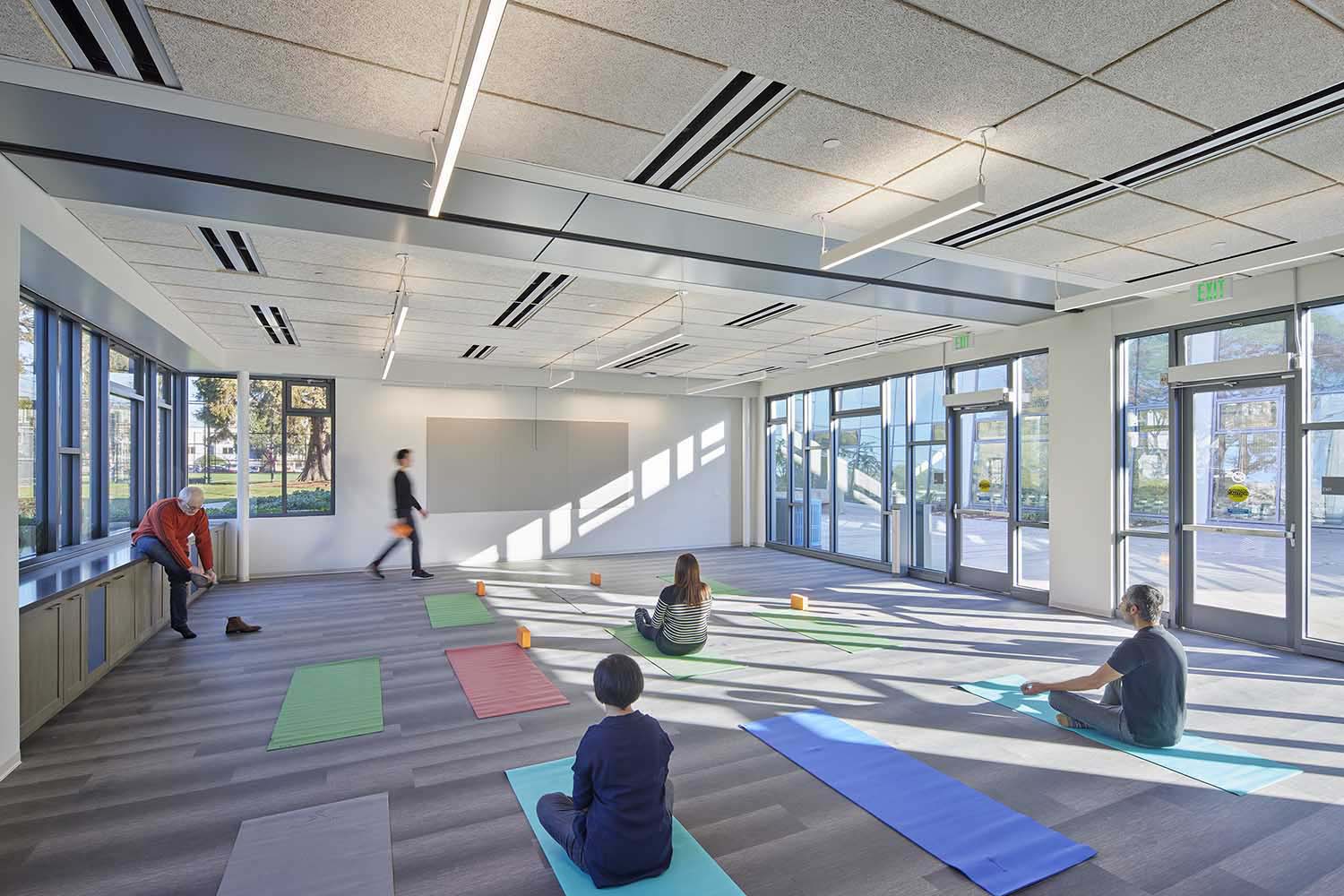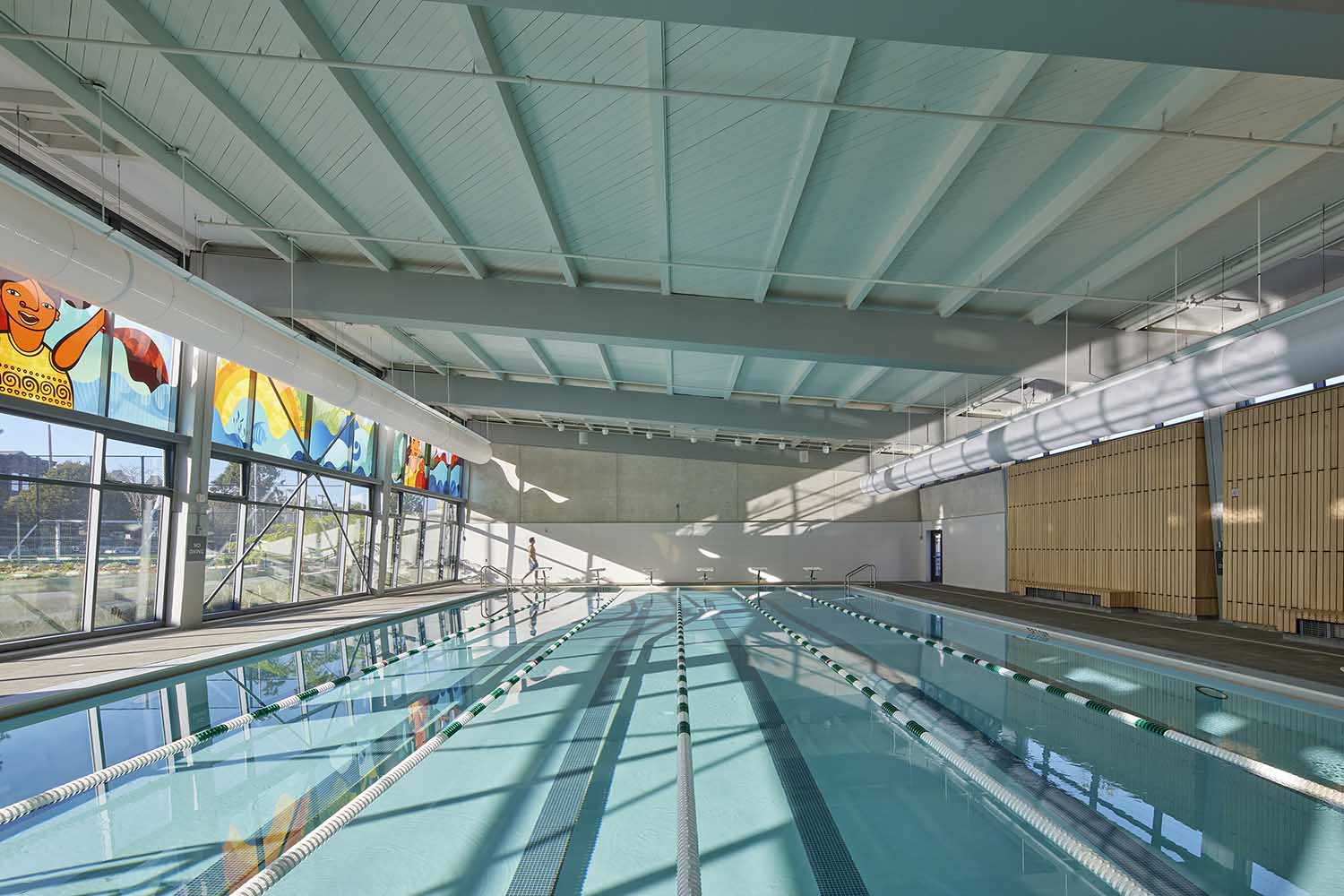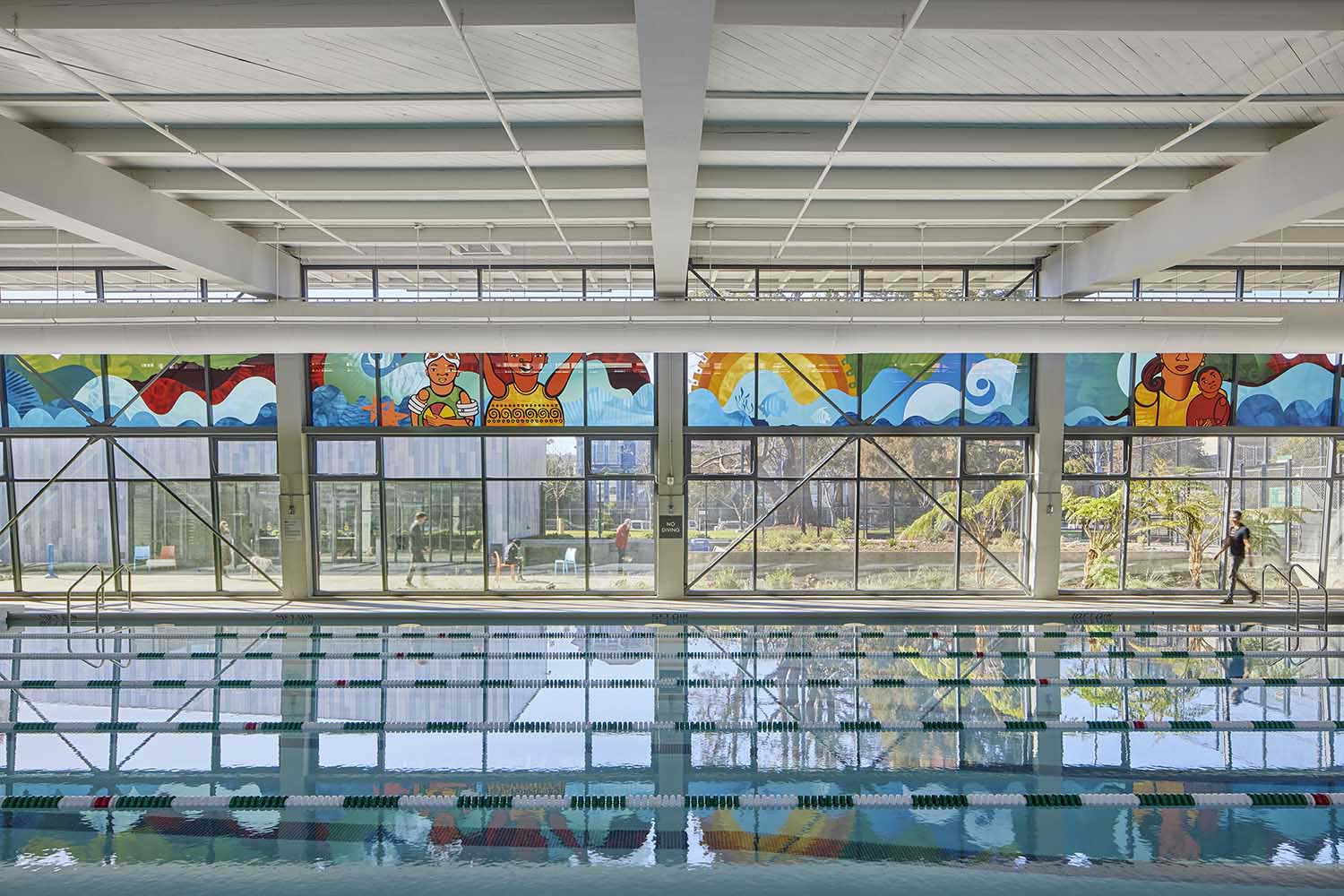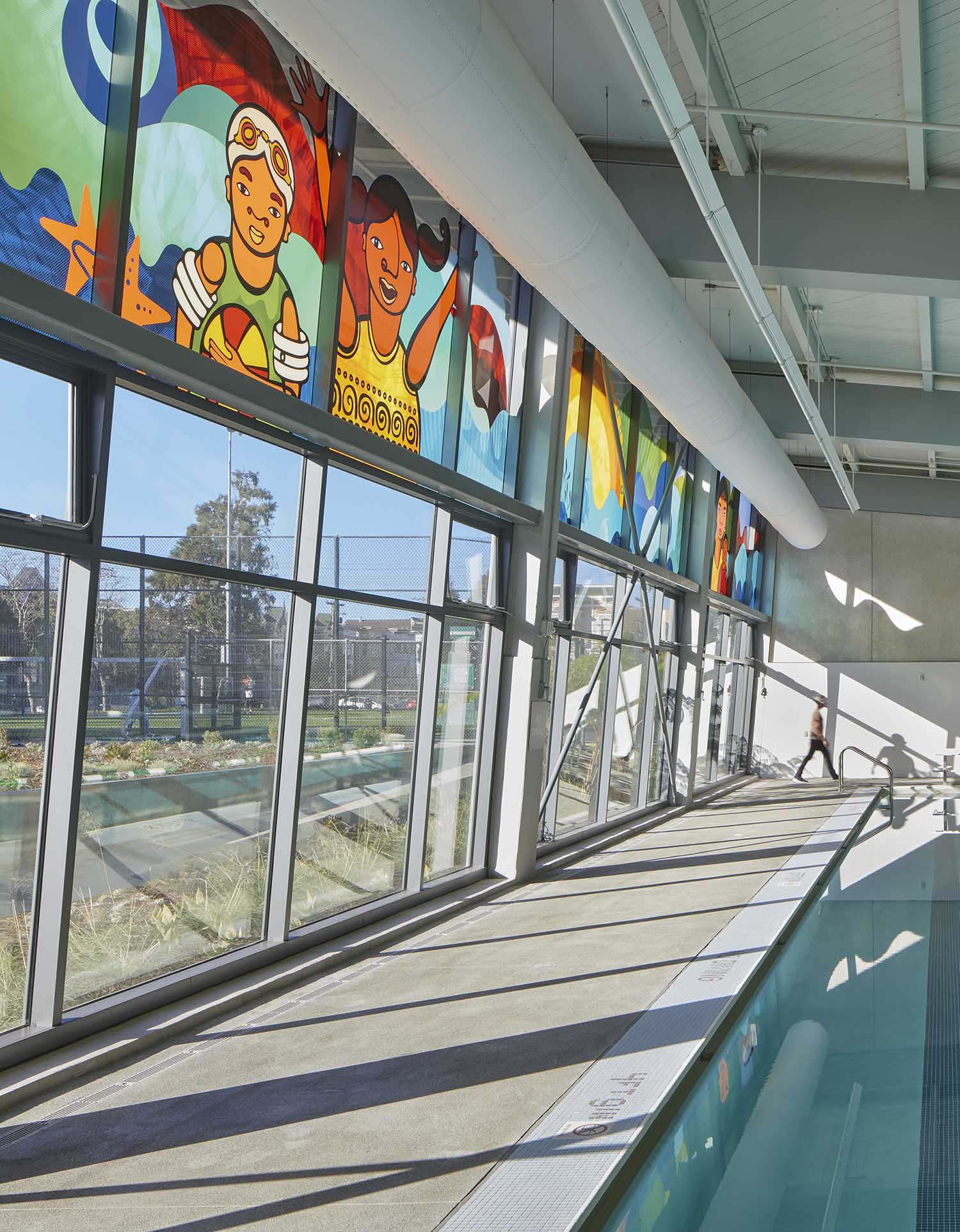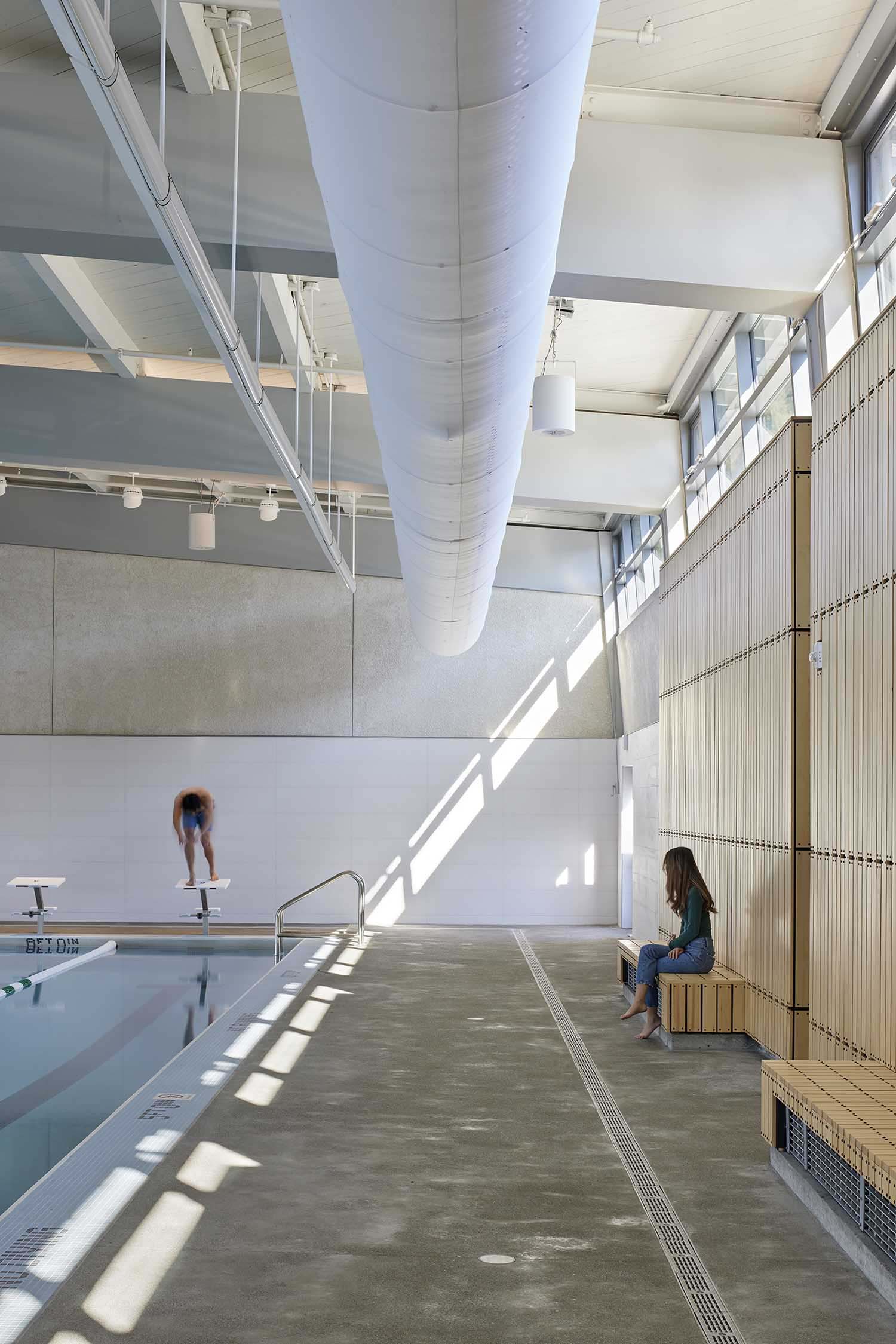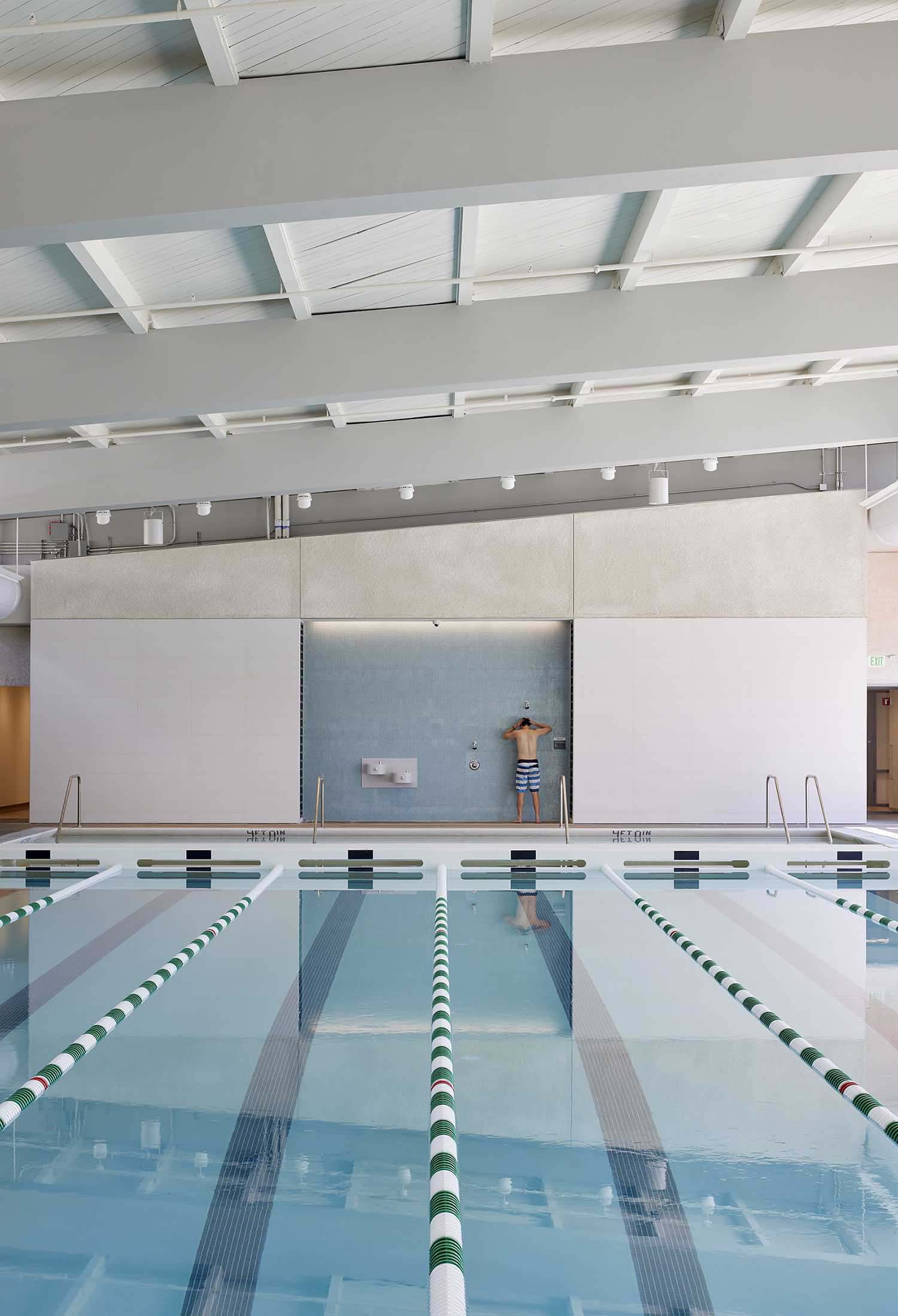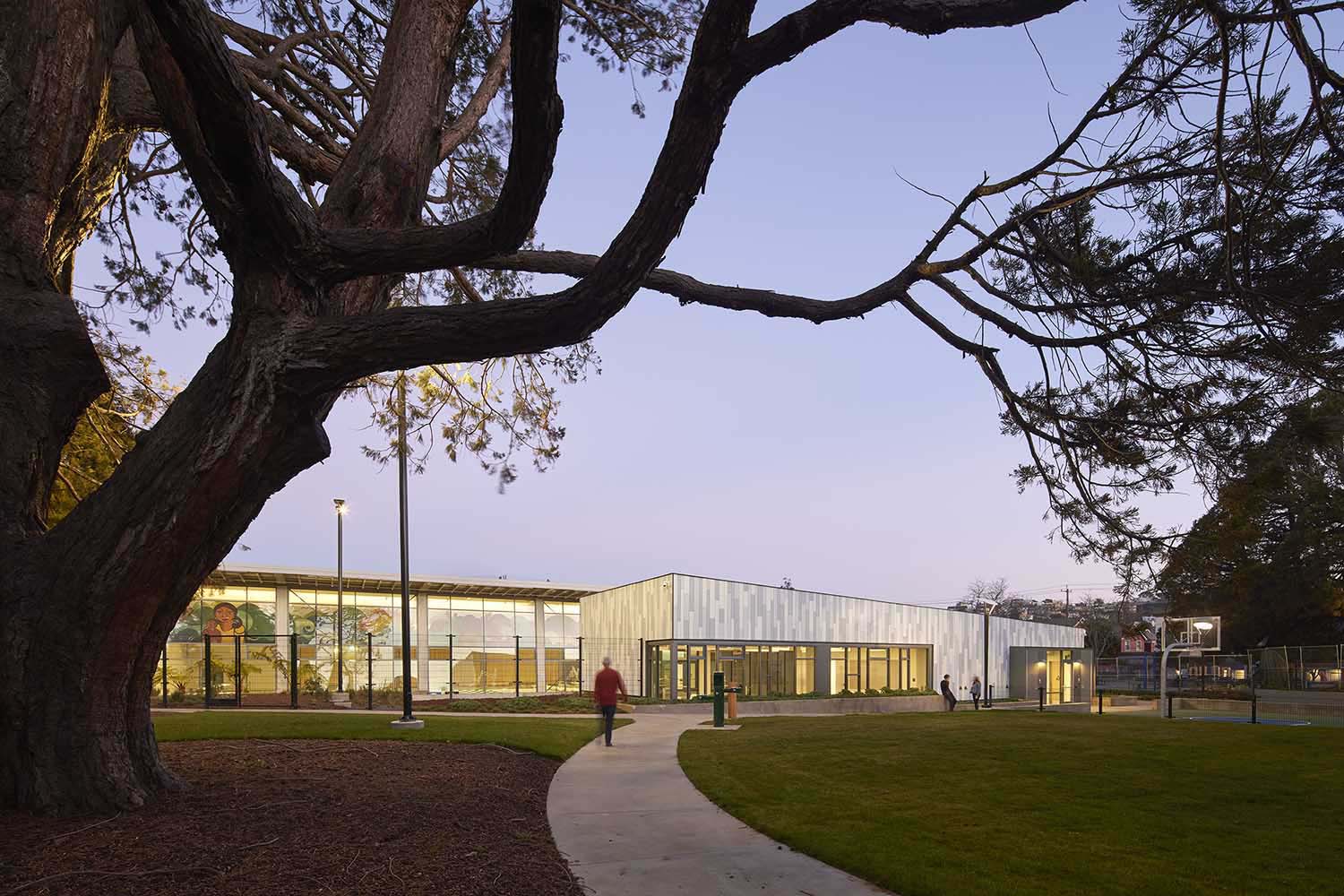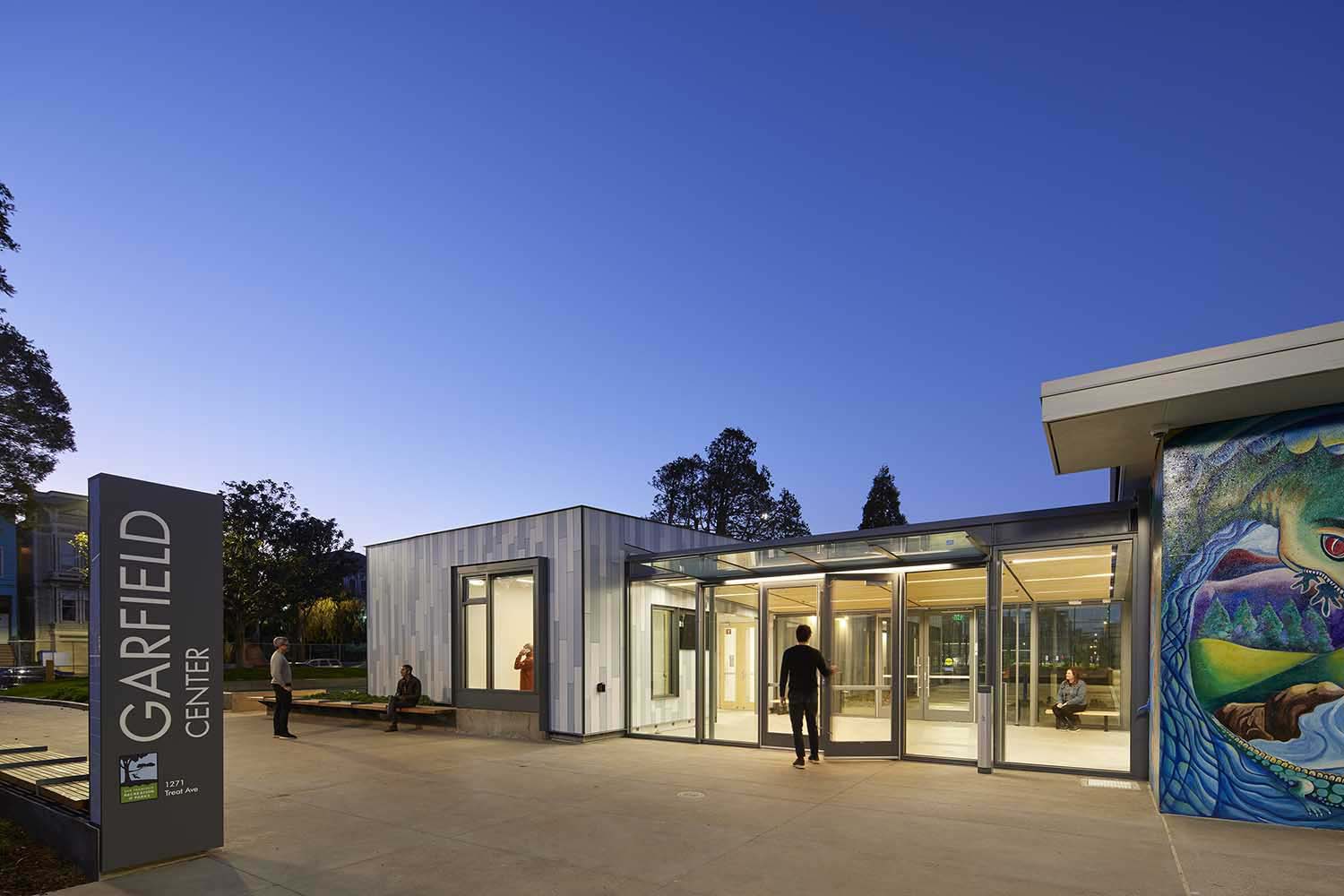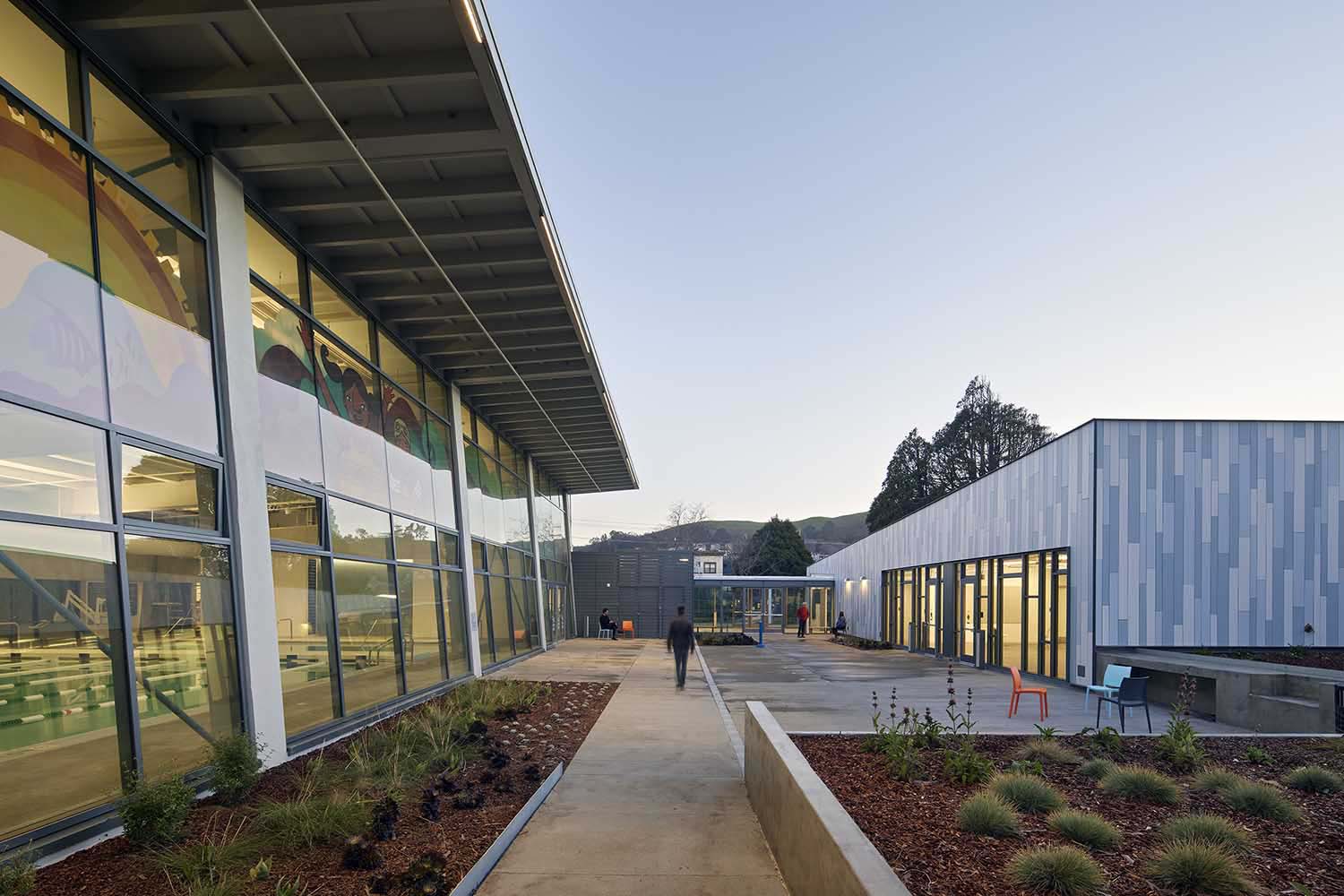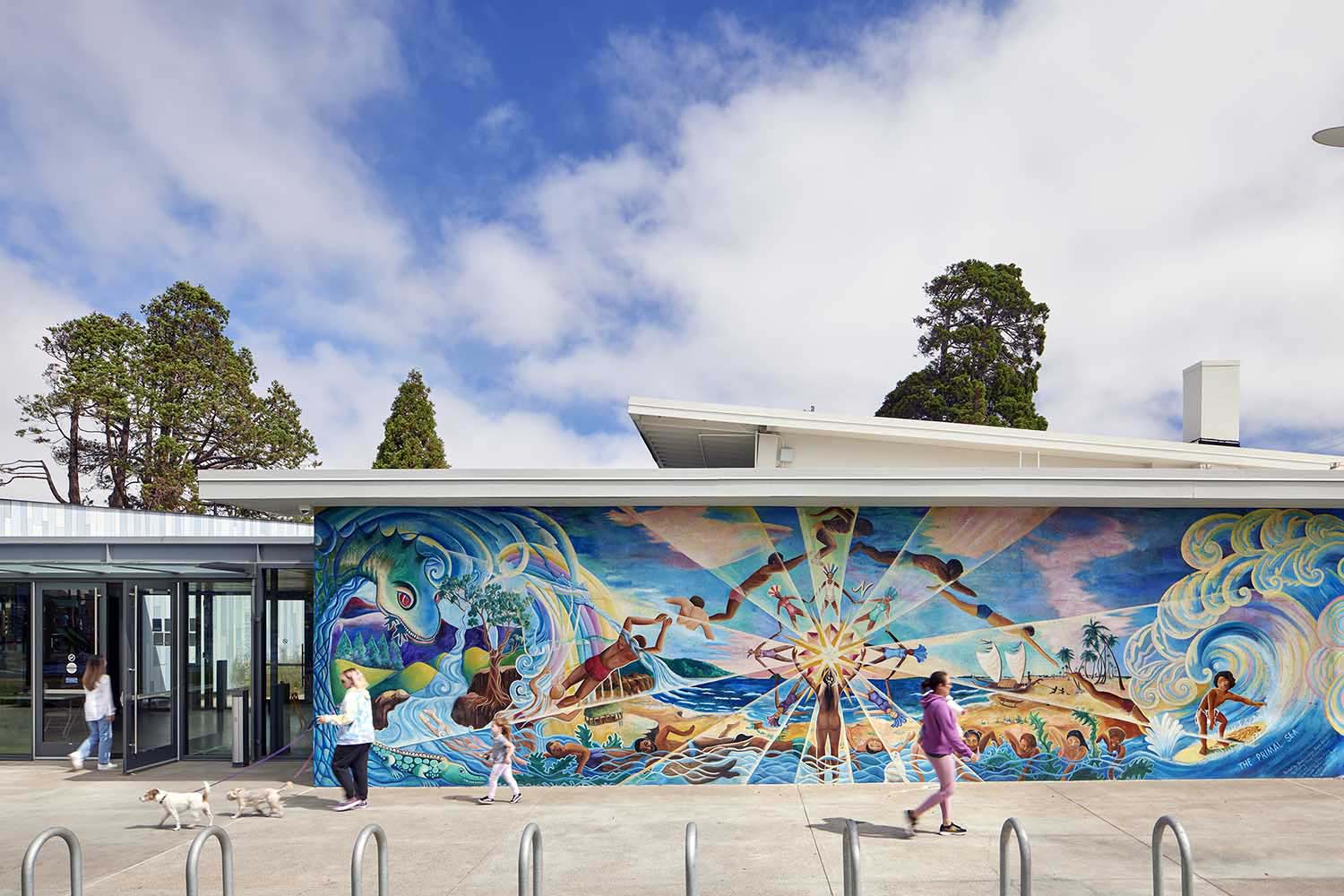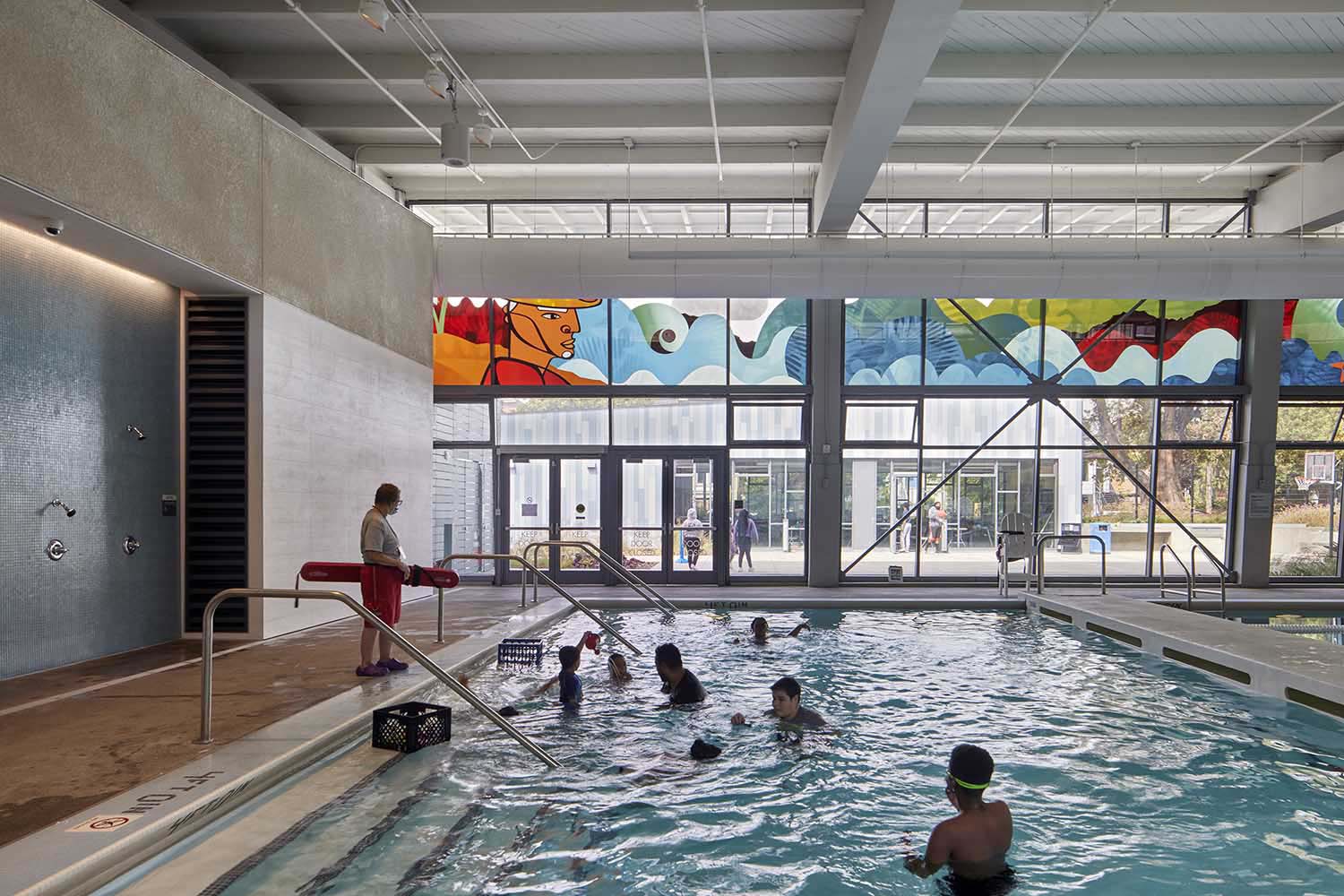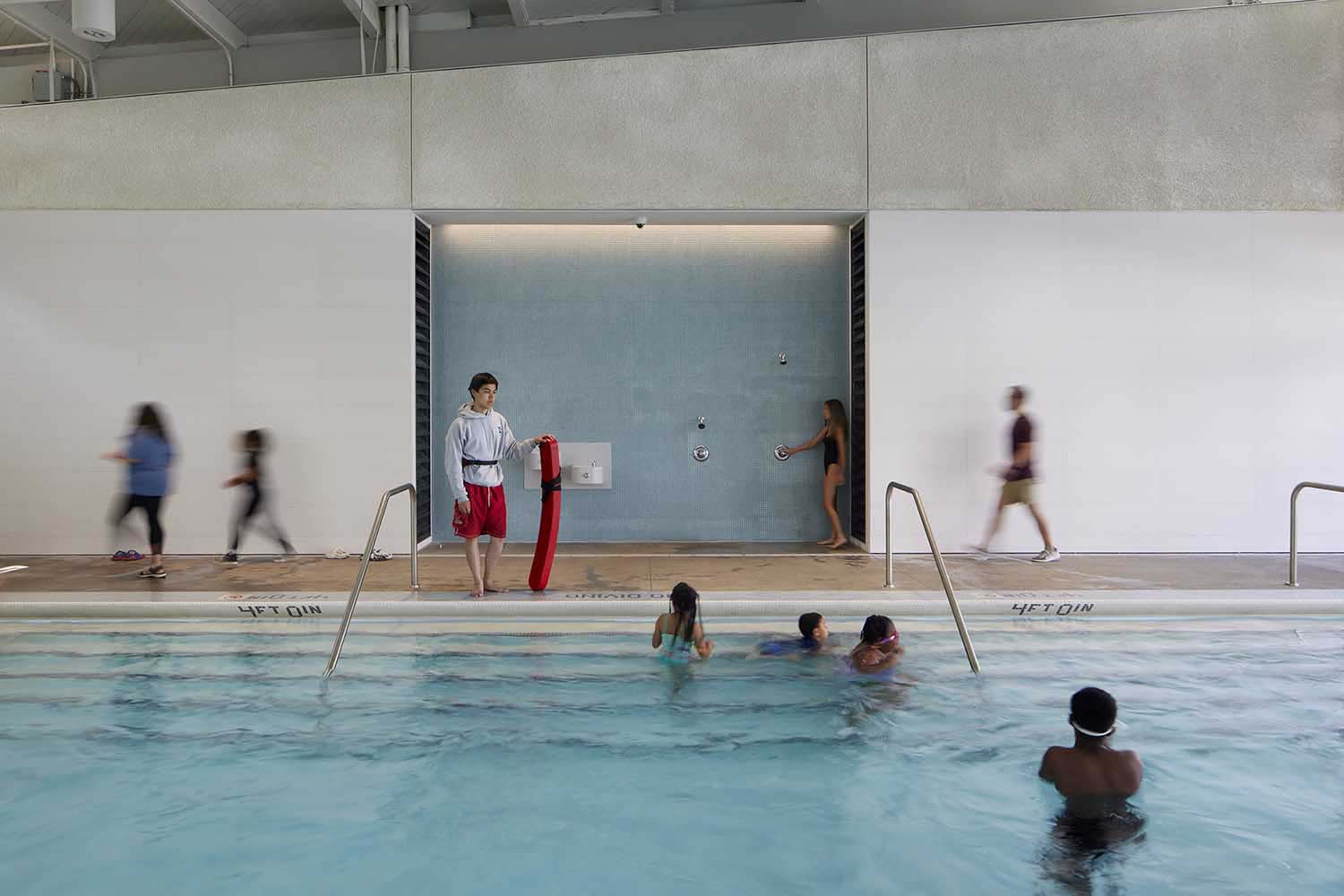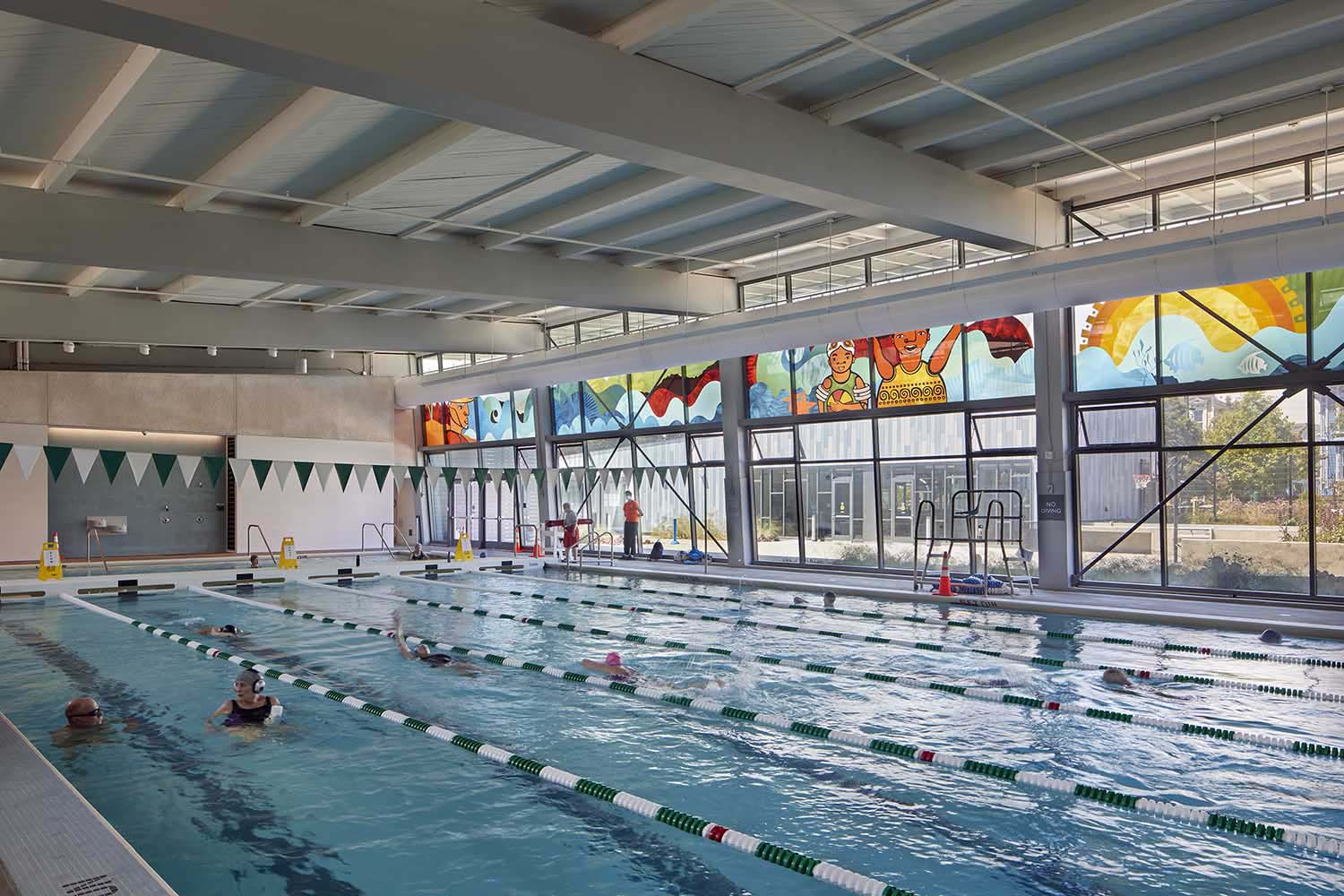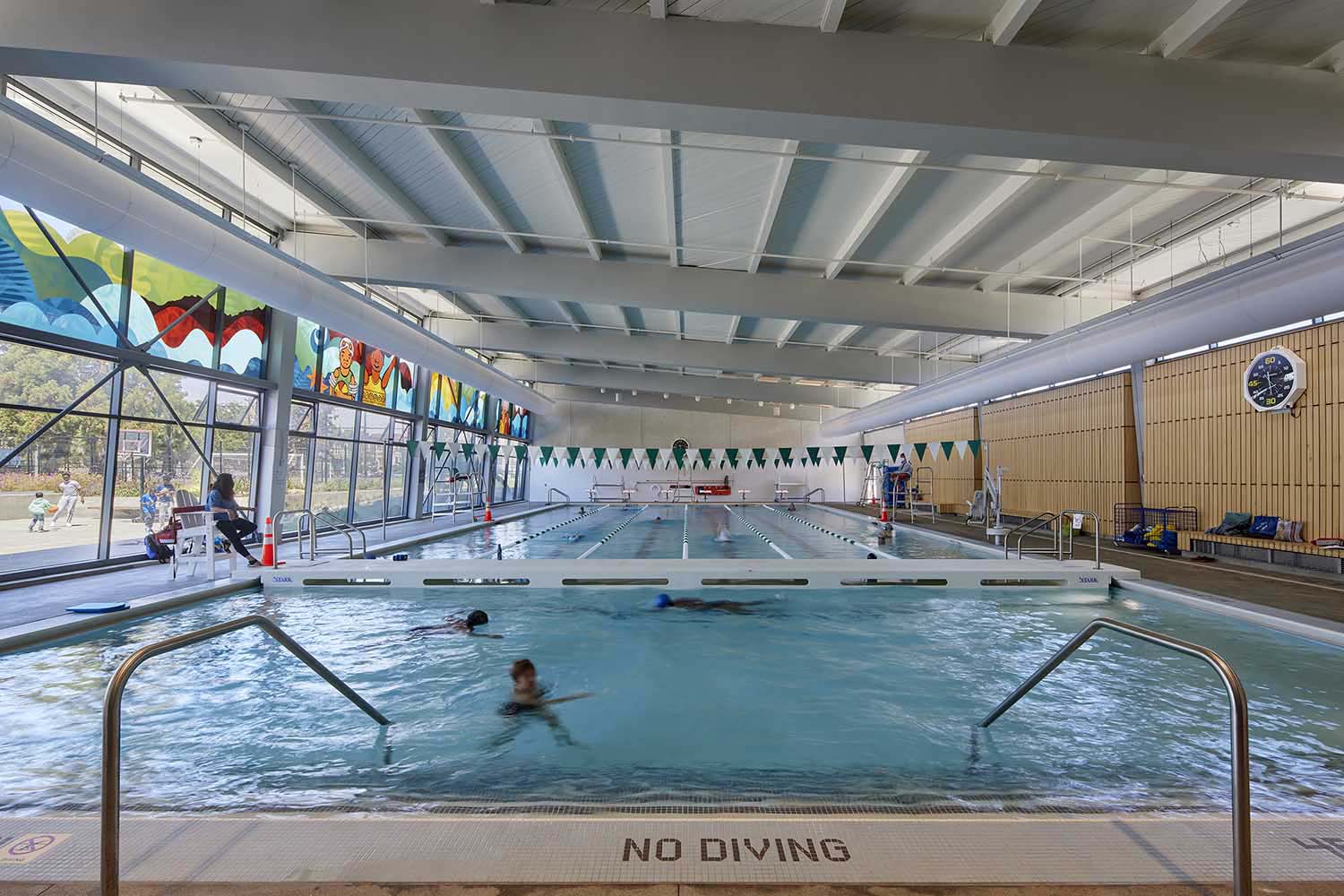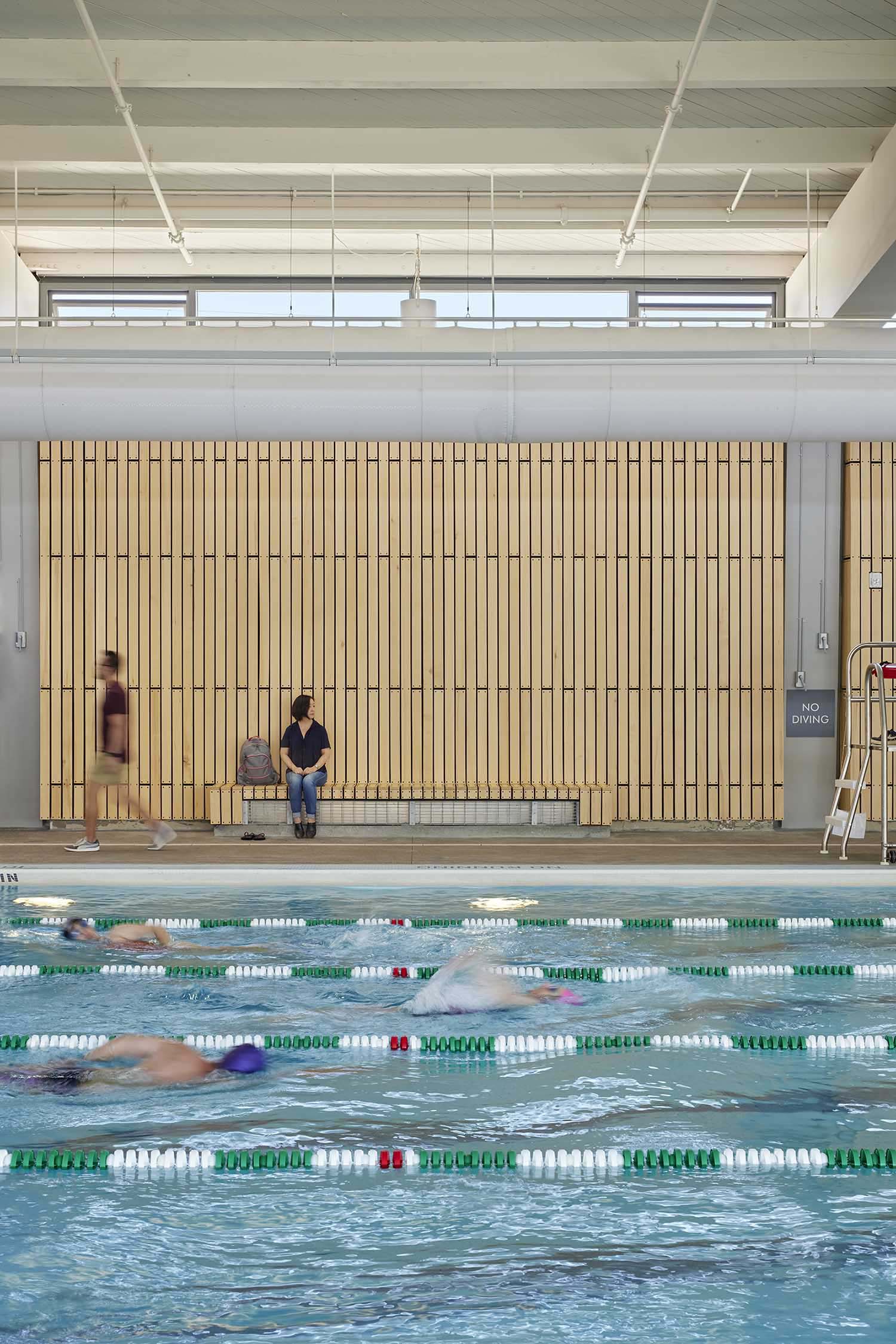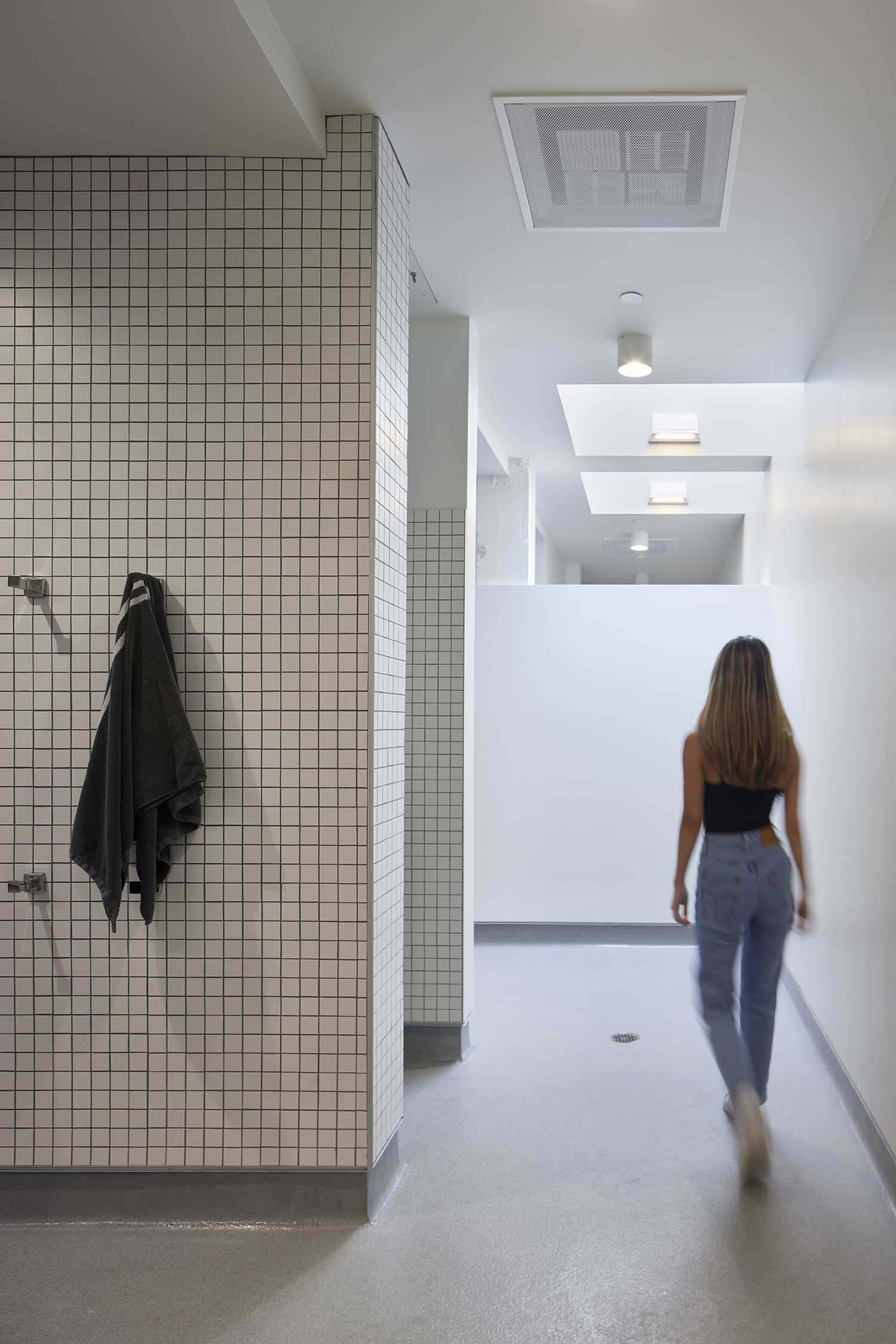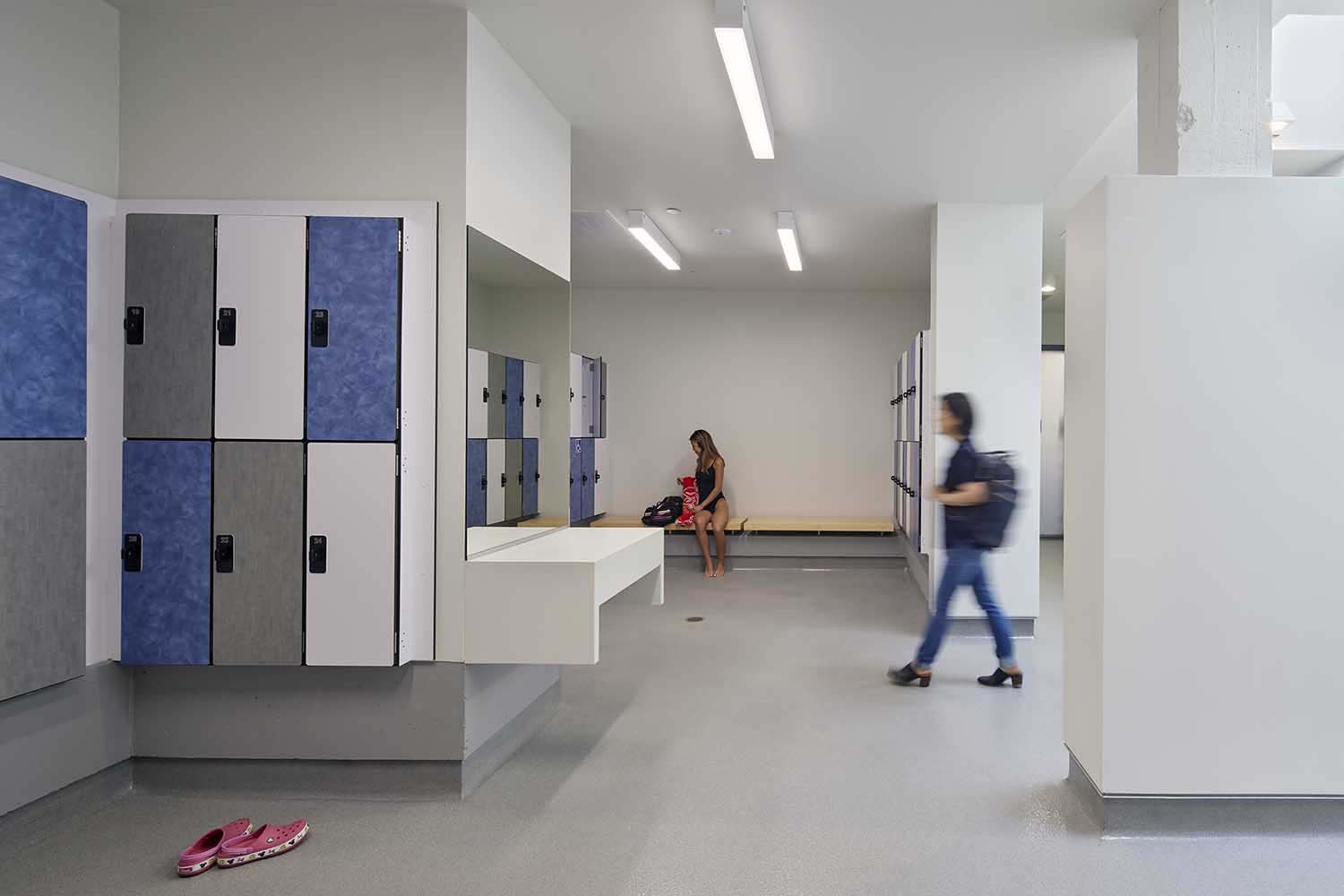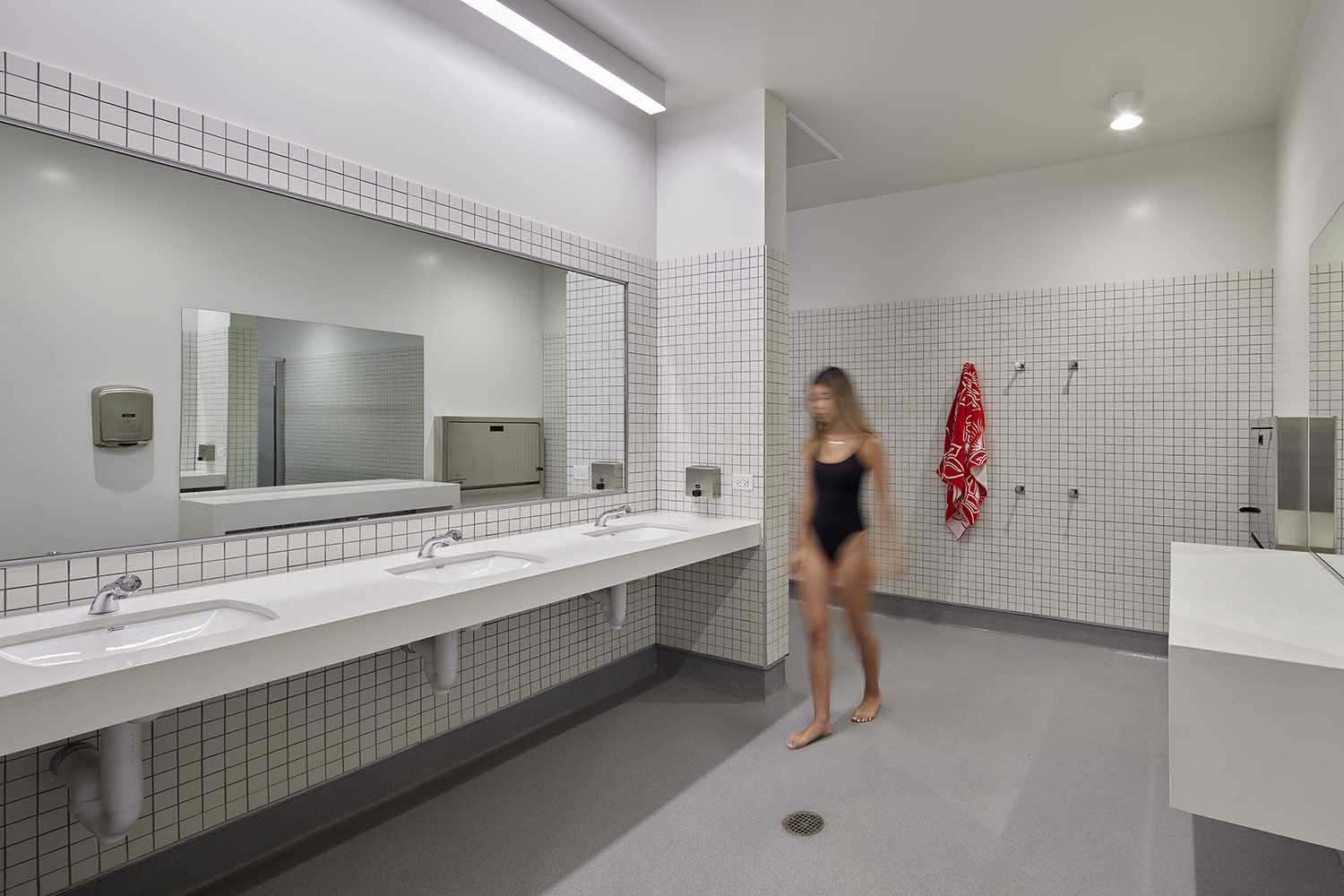 Three main objectives guided and shaped the project. First, the client, the San Francisco Recreation & Parks Department, had a primary goal of enhancing "access to safe and high-quality recreational facilities" as one of 15 parks supported by a bond initiative (RPD). Existing facilities needed to be upgraded to meet contemporary safety and leisure standards as a result of years of postponed maintenance and ad hoc solutions. Second, the project's design had to take into account a diverse population and a wide range of potentially competing community requirements and uses because of its location in the Mission district, next to the quickly developing Bernal Heights neighborhood. Finally, it was crucial that the Center fulfill its function as an important center for Latinx history, culture, and community.
Up until its postponed debut in July due to the pandemic, the complex's Community Hub featured a Community Center that offered students support for distant learning, wholesome meals, and recreational options in the clubhouse. General Manager of the San Francisco Recreation and Parks Department Phil Ginsburg stated, "Garfield Square is beloved by the neighborhood." This extensive renovation is a project that both reflects and was influenced by the neighborhood.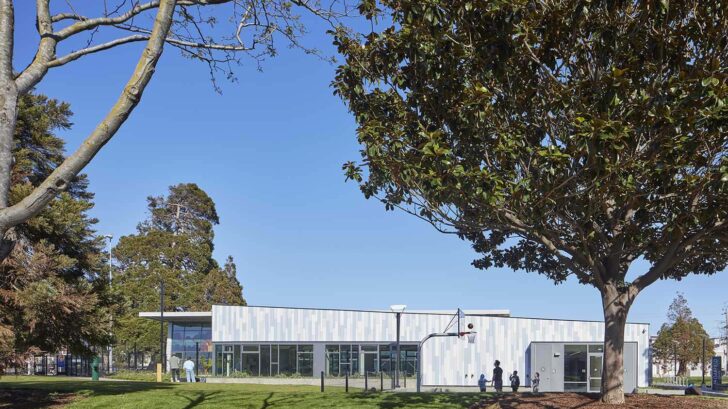 TEF Design team
Alyosha Verzhbinsky, Principal
Viral Vithalani, Project Manager
Robbie Wilcock
Mark Froemsdorf
Louise Louie
Paul Cooper
Paulett Taggart Architects team
Paulett Taggart, Principal
Jeff Hineline, Project Manager
Jacob Kackley, Designer
Project Team
Architecture: TEF Design – tefarch.com in joint venture with Paulett Taggart Architects – ptarc.com/
Owner: City and County of San Francisco
Structural Engineer: Rivera Consulting Group
Mechanical Engineer: Guttmann & Blaevoet Consulting Engineers
Plumbing / Electrical Engineer: E Design C, Inc.
Civil Engineer: Leahy Engineering
Landscape Architect: San Francisco Department of Public Works
Acoustic Consultant: Vibro Acoustic Consultant
Pool Consultant: Aquatic Design Group
Cost Consultant: Saylor Consulting Group
Lighting: Architectural Lighting Design
Signage: Lowercase Productions
LEED Consultant: STOK
Waterproofing Consultant: Simpson Gumpertz & Heger
Specifications: Emily Borland Specifications, Inc.
Photography: Bruce Damonte