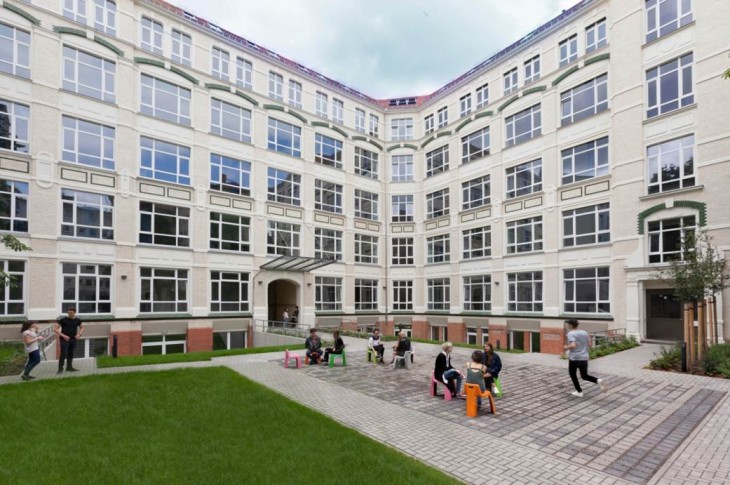 For the opening of new semester at The G27 Global Institute in Berlin the creatives at the design firm Macro Sea have reshaped the study and living space.
Recognizing early that students have become increasingly sophisticated and sensitive to context, Macro Sea along with partner CIEE (largest study abroad organization) created G27, one of the first design-led student housing concepts. Macro Sea revamped Berlin's 100 year old Roka manufacturing complex into a full-fledged vertical campus, where living, academic classes, dining and socializing co-exist. A far cry from the mass-produced dorm setup, G27 is outfitted in a mix of vintage Bavarian, bespoke Danish and edgy Berlin furniture as well as materials salvaged from the original factory. – from Macro Sea
G27 concept is expected to open in the coming semesters on universities in London, Rome and Paris.
Discover more of G27 Berlin space by Macro Sea after the jump: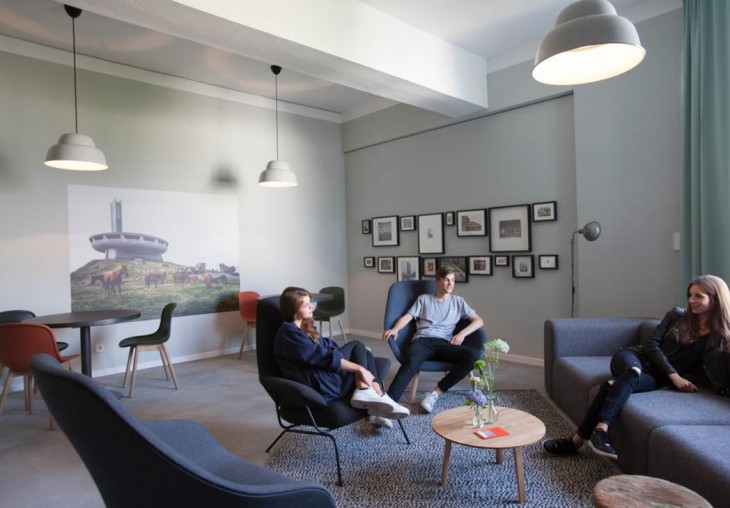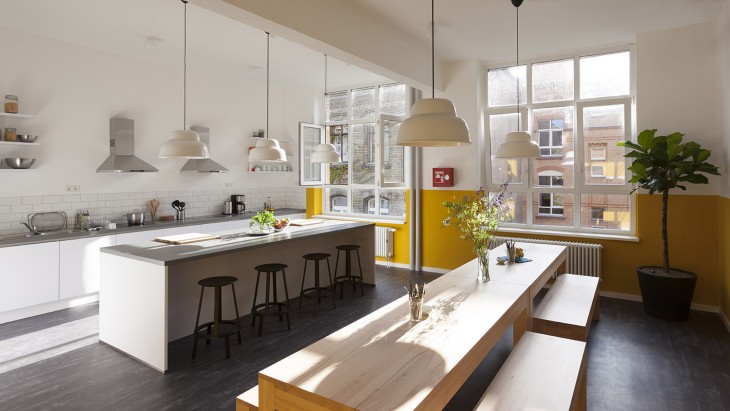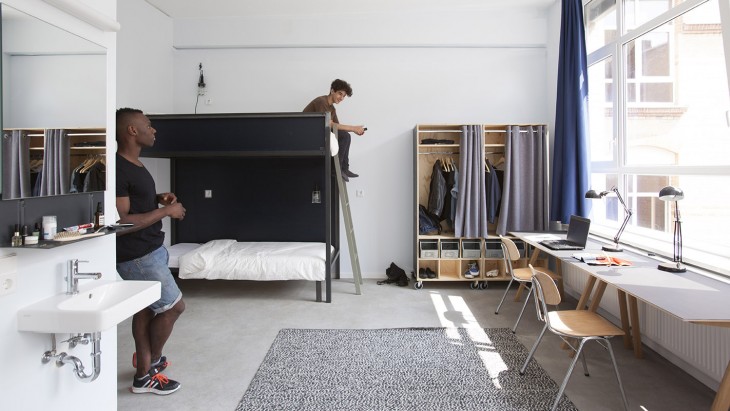 ABOUT Macro Sea
Founded in 2009, Macro Sea is an entrepreneurial design and real estate firm that designs and builds forward thinking projects around the world to respond to 21st century expectations. They pursue projects they find interesting.
For more Macro Sea projects visit macro-sea.com.