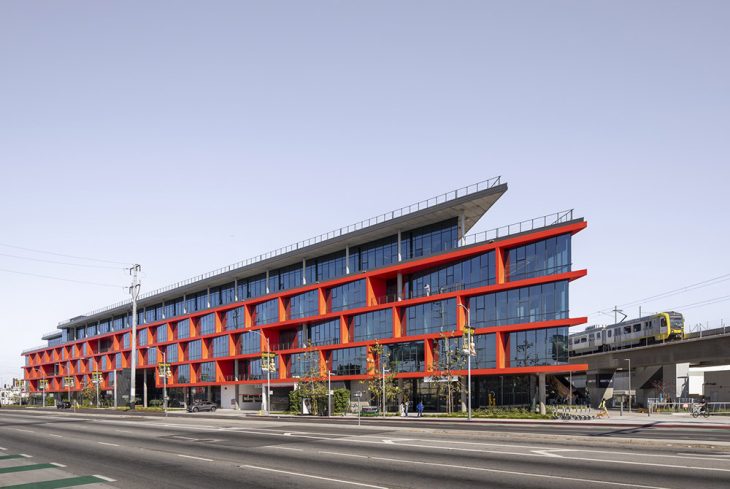 EYRC Architects have recently completed works on the Ivy Station offices. Ivy Station is a mixed-use development situated next to the Metro Line, creating a transit-oriented neighborhood in the center of Culver City. The office building features over 200,000 sq ft space spanning over 4 levels. The entire complex includes a hotel, retail / restaurant space, a courtyard plaza for events, rooftop decks, and multifamily residences.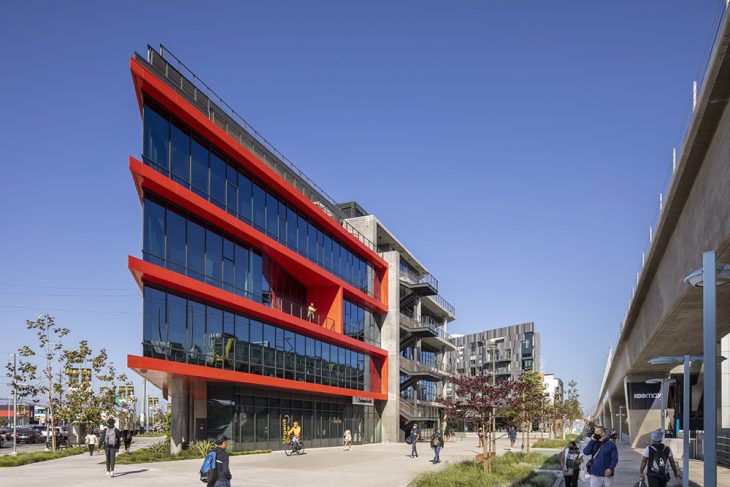 From the architects: Ivy Station, a landmark development for Culver City, is a live-work-play ecosystem with unparalleled access. At the forefront of the mixed-use transit-oriented future of Los Angeles, Ivy Station will amplify Culver City's unique combination of neighborhood walkability and approachable lifestyle with a curated and forward-thinking sensibility. Ivy Station will be a gathering place for the greater community and a celebration of the new urban lifestyle.
Situated along the Metro Expo Line, this mixed-use building engages a new public park and transit plaza in the center of Culver City's transit district. Designed by Culver City firm Ehrlich Yanai Rhee Chaney Architects, the office building features 200,000 sf of space over four levels that sit above 25,000 sf of ground-level retail space. The building is thoughtfully amenitized: roll-up doors open the interiors to views of the park below, allowing indoor-outdoor spaces on all levels. An outdoor atrium offers "living rooms in the sky": furnished lounge areas dispersed across floors that create a vertical amenity zone.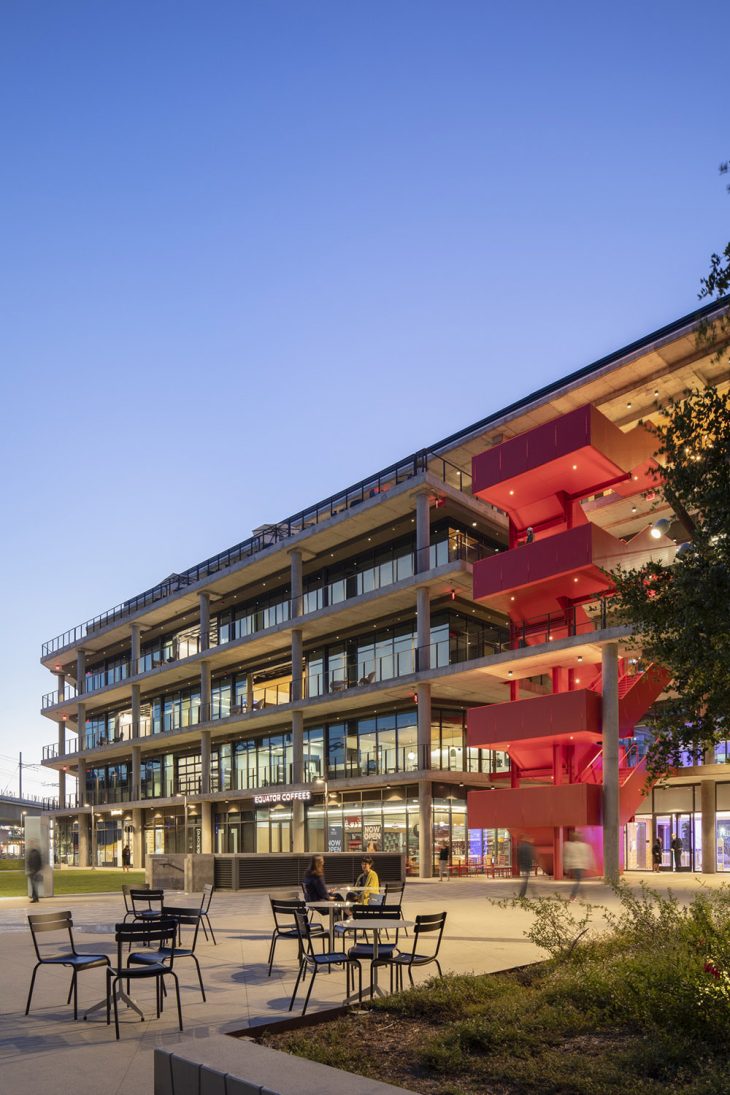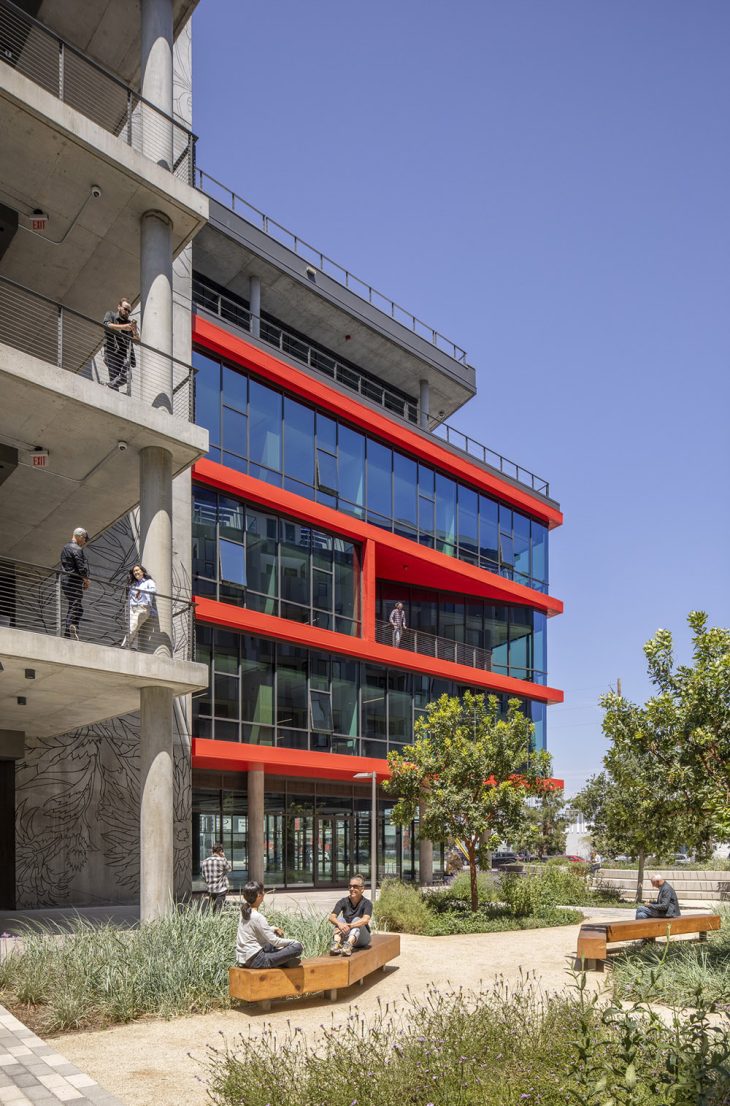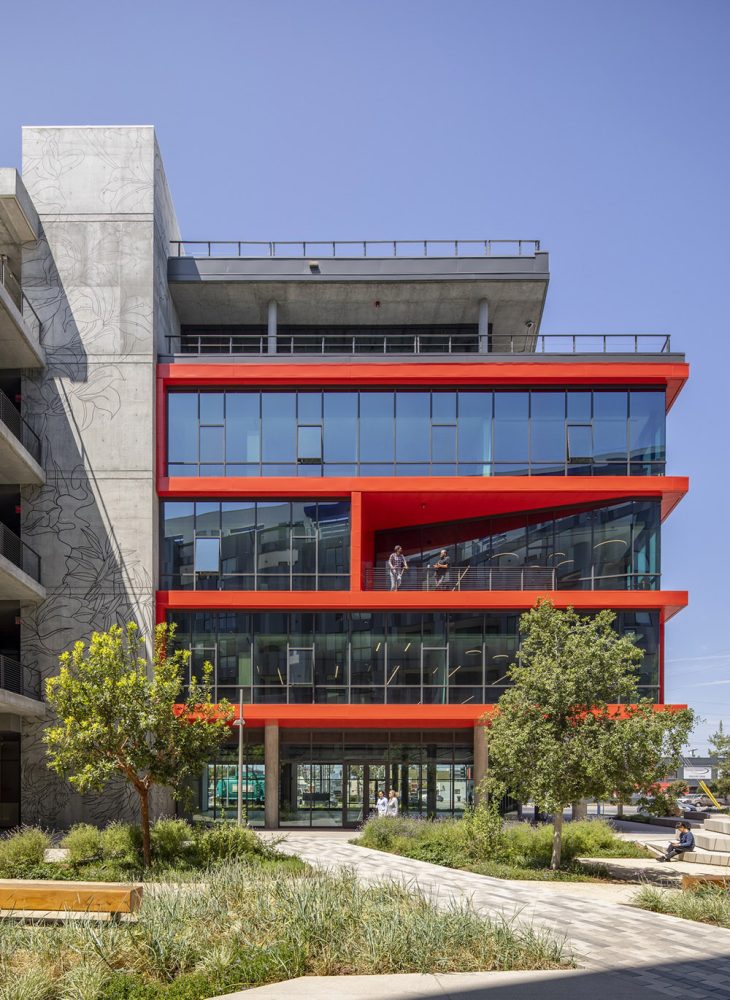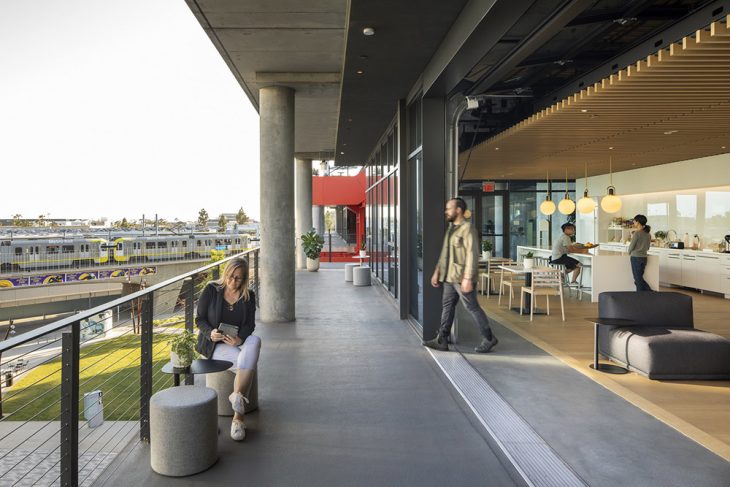 A generous roof deck is accessible form an external sculptural stair. The 200-unit residential building and boutique hotel designed by KFA Architects help make this mixed-use complex joined by 2.2+ acres of open space come to life. Year-round programming will include events like concerts, art and crafts, yoga classes, wine and cheese tastings, movie nights and more.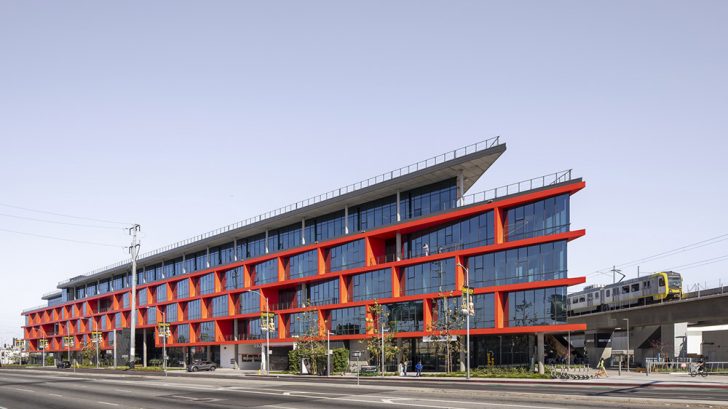 Find more projects by EYRC Architects – www.eyrc.com