The southern European coast of the Mediterranean has always been popular with ex-pats, retirees, and property investors. Spain, France, Monaco, Italy, Malta, Croatia, Cyprus, and Greece are touristic hotspots where you can get a glimpse into the Mediterranean lifestyle. Yet, they are also attractive locations for property investments. Many Mediterranean countries have developed enticing residency programs for foreign property investors. Owning a property on the Mediterranean coast comes with a massive list of benefits: warm and sunny climate year-round, stunning beaches, historic towns and cities, active lifestyle, and distinctive cuisine.
Read on to learn all about the most popular Mediterranean destinations for property investments.
1. Marbella, Spain
A resort town on Spain's Costa del Sol, Marbella is home to one of the wealthiest ex-pat communities in Europe for more than two decades. The real estate market in Marbella has expanded over the years to accommodate the sophisticated needs of luxury property investors. As a property owner in Marbella, you can be at the heart of Mediterranean life and enjoy world-class amenities. If you also value unique architectural design, perhaps you can try and rent out a luxury villa first. The properties exemplify unique home concept trends and are built with the highest quality standards in mind. When it comes to luxury real estate, few other locations can provide the same mix of contemporary design and classic sophistication as Marbella.
2. Malaga, Spain
Spain's stunning Costa del Sol deserves two spots on this list. If the real estate market in Marbella is defined by luxury and sophistication, the market in Malaga is defined by affordability. A veritable urban center, Malaga is home to museums, art galleries, shopping centers, and world-class restaurants. Therefore, it attracts people who prefer the city life but also like having beaches and mountains nearby. A beautiful and affordable city, Malaga is also well-connected, supporting easy access to an international airport, train stations, and ferry terminals.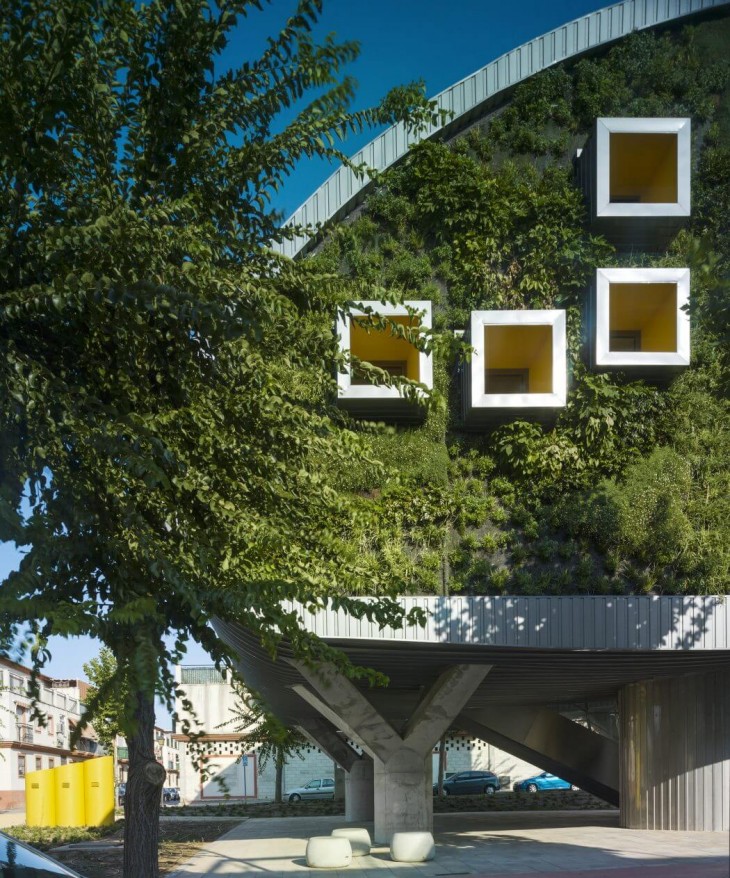 3. Valletta, Malta
A small island on the Mediterranean, Malta is an attractive destination for property investors due to the warm climate, stunning beaches, rich history, and, last not but least, new developments. Valletta is the capital city of this small nation. Selected as the European city of Culture in 2018, Valletta is an appealing destination for those looking for a Mediterranean property that comes with all the highlights of island life. If you like the idea of investing in traditional architecture, the real estate market also includes dozens of historic townhouses. Another aspect that makes Malta a top destination for ex-pats and property investors is that English is an official language, so communication is effortless.
4. Menorca, Spain
Although Mediterranean countries offer a similar experience in terms of culture, lifestyle, and climate, a big number of foreign property investors and ex-pats choose Spain as their destination since early 2000s. The country has made it very easy for foreigners to buy properties and live comfortably. And the Balearic Island of Menorca is the newest candidate on the list of the most sought-after locations for property investments. Among the highlights are the picturesque bays and beaches, pristine natural landscapes, and serene lifestyle. A residential property in Menorca is ideal for living the authentic Mediterranean lifestyle. And the good news is that prices are considerably lower compared to more famous destinations.
5. Nice, France
Located near hotspots like Cannes, Saint-Tropez, and Monaco, Nice is a top destination on the French Riviera, nestled between the Mediterranean and the Alps. An authentically French mid-sized city, Nice does not offer the glamor of Cannes or Saint-Tropez, but it's an ideal place for foreigners looking to buy a holiday home or invest in an affordable, low-risk property. Unlike nearby locations that sustain themselves from seasonal tourism, Nice is a thriving urban center, so renting out can beprofitable and easy any time throughout the year. And if you want to live in Nice, there's always something to do, both outdoors and indoors.
6. Liguria, Italy
Unlike Cote d'Azur in France or Costa del Sol in Spain, Italy's Ligurian Coast does not have any cities or towns that have reached worldwide recognition. However, the Ligurian Coast is home to dozens of historic towns and small cities as beautiful as those found on the French or Spanish Riviera. While Genoa is the largest city in Liguria, property investors and ex-pats looking for a holiday home will likely find more attractive opportunities outside the city, in the villages and towns perched on top of verdant hills. If you're looking for a property with a sea view, the Ligurian Coast is an excellent choice.
Use our list as inspiration to find a gorgeous Mediterranean property for your real estate portfolio.