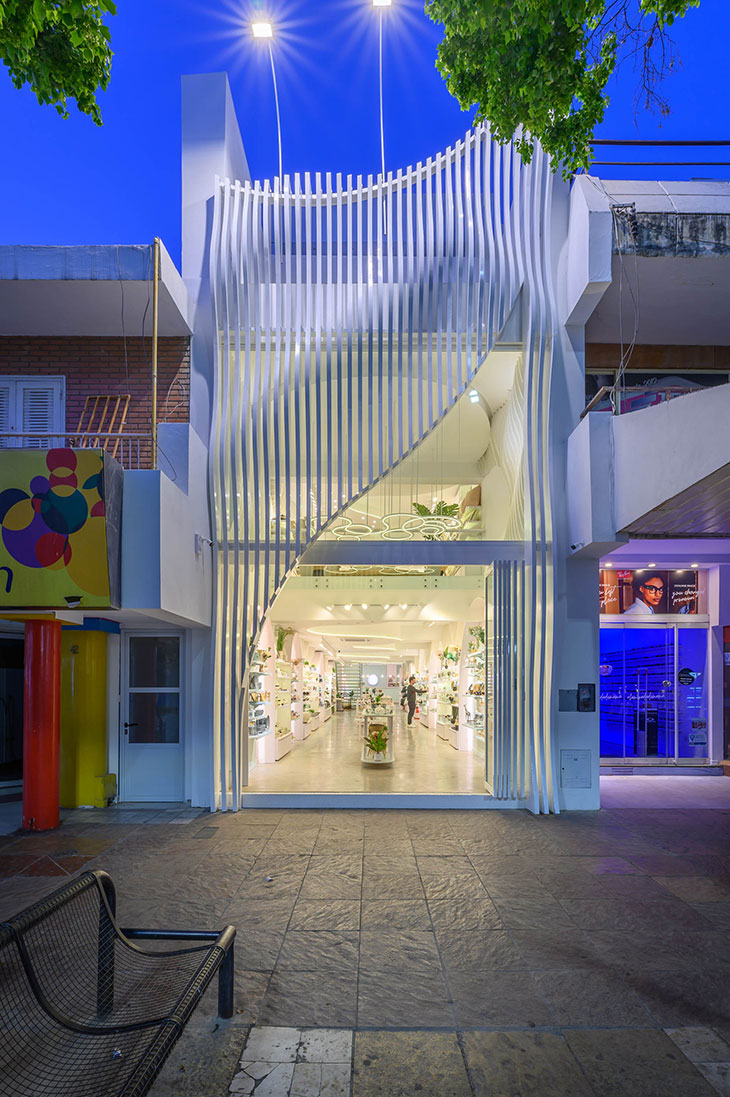 With a legacy rooted in pushing boundaries, the Argentina-based CASTELLINO ARQUITECTOS continuously merges aesthetics with functionality. Their most recent testament to this dedication is the revival of the ÁBACO decoration store in Villa Carlos Paz, a project that encapsulates their innovative spirit and commitment to sustainable transformation.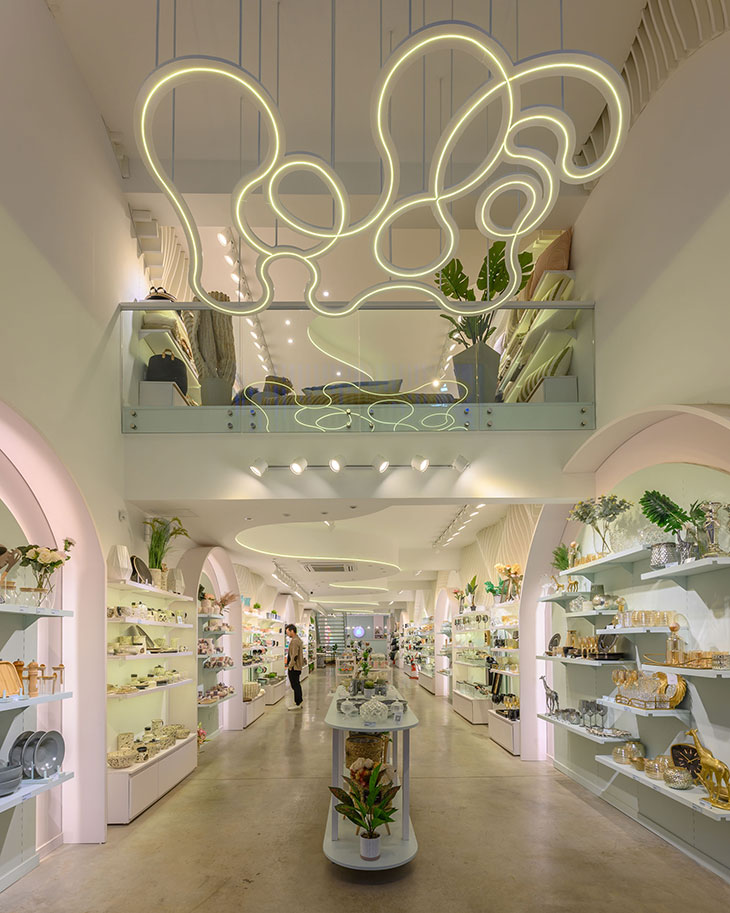 The Resurgence of Vintage Spaces
Cities are an amalgamation of their landmarks, their monuments, and their bustling streets. More than mere bricks and mortar, these entities are narratives, stories that engage us, prompting reflection upon the essence of urban life. Monuments and museums might be the stars, but the true experience lies in the art of the city—its routes, its rhythms, and the unique tales it whispers.
The story of ÁBACO isn't just about a store; it's a tale of home, of products that embellish living spaces. And at its core lies a resolute commitment to sustainability—recycling, expanding, but never demolishing. This ethos has breathed new life into a 50s property, transforming it from dilapidated corridors into radiant architectural brilliance.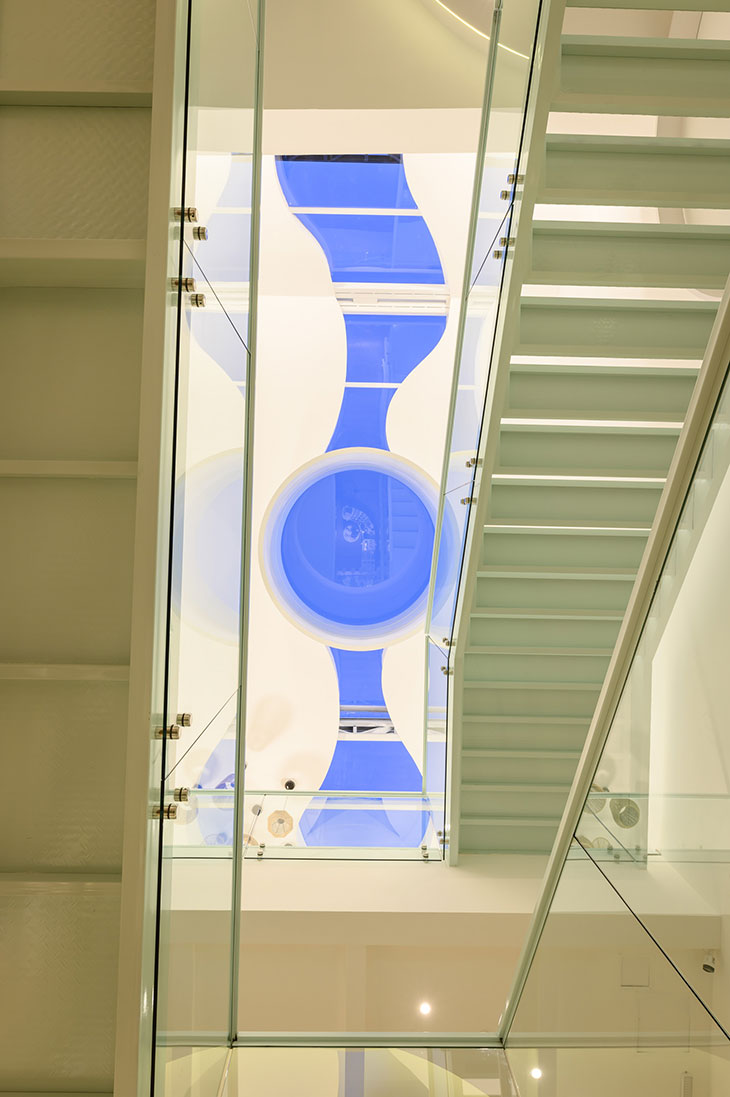 Embracing Natural Illumination
The primary challenge of this rejuvenation was the property's initial structure—a maze of four deteriorating levels, reminiscent of superimposed corridors. Devoid of natural light, these spaces were dark caverns, begging for luminosity.
CASTELLINO ARQUITECTOS' approach was both methodical and creative. Strategic perforations were made, introducing natural light from various angles—be it the northeast façade or a daring circular skylight right in the volumetric center. These interventions banished the property's inherent gloom, ushering in warmth and vitality.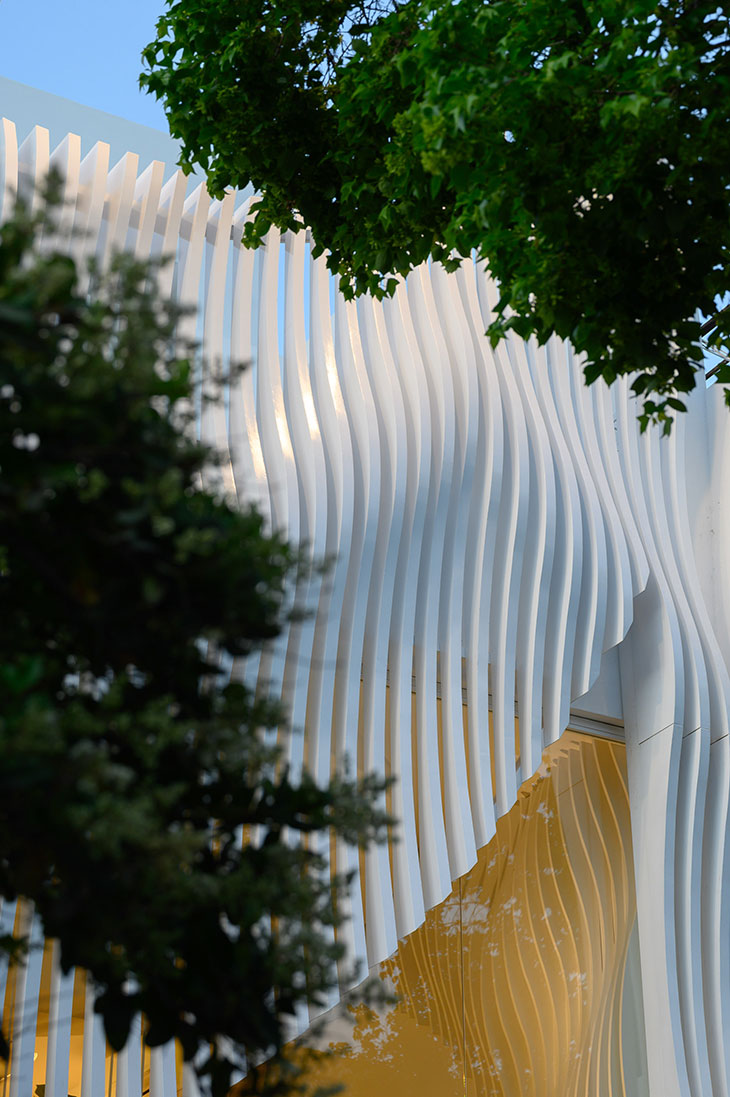 Reinventing Functionality
From the hodgepodge of scattered spaces, CASTELLINO ARQUITECTOS envisaged an organized sanctuary. Clearing out redundant structures, they installed a central element, weaving together stairs, ramps, and platforms. This intricate design, in synergy with the skylight, dissolved the once-oppressive aura of the space.
The reimagined ÁBACO now boasts multiple levels for diverse functions—from showcasing household items to administrative activities—all with a fluidity that invites exploration.
Merging Thresholds of Public and Private
The design champions transparency. By transforming the first-floor front into a vast window, the delineation between the inner sanctum and the outside world blurs. This innovative approach transforms the store into an inviting spectacle for passersby, merging public and private realms.
Solar Control and the Whale Ribs
Function meets artistry with the introduction of 'whale ribs'—curvaceous, laser-cut structures that grace the façade, serving as solar filters. These dynamic elements not only control sunlight but also infuse a sense of motion, resonating with the pedestrian's movements. Within, these ribs transform into white projections, adding depth to the interiors.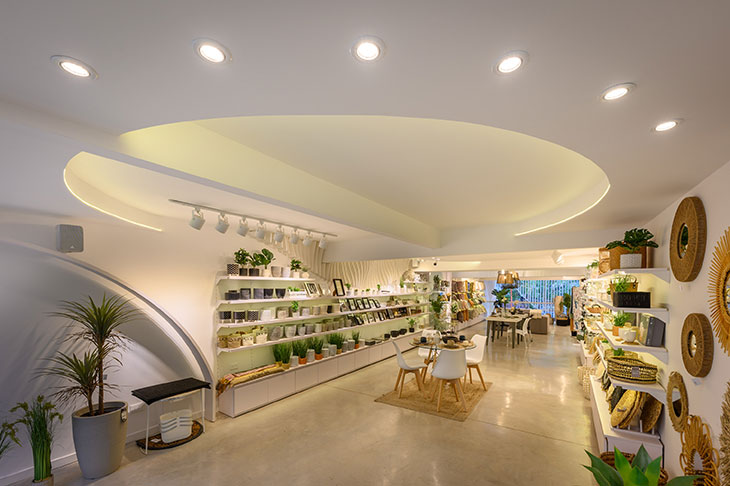 Dynamic Display
Every corner of ÁBACO promises a unique experience. The store's circulation design incorporates diverse display devices, offering a fresh perspective with every step. Custom-made metallic guides suspend soft pink lacquered wood shelves, exemplifying versatility and dynamism.
ÁBACO, under the masterful vision of Architect Castellino Darío and his dedicated team, stands as a paradigm of architectural renewal. Through meticulous planning and innovative design, a once-forgotten space now commands attention, symbolizing the transformative power of architectural ingenuity. This isn't just a store; it's an experience, a journey that blurs the lines between the past and the present, between decay and rebirth.